As I sit here trying to recall the past year, what comes vividly to mind is the revelry of New Year's Eve 2019. I was at a party with family and friends enjoying the champagne, upbeat music and a lot of laughter. Everyone had such high hopes for the coming year, and we were all giddy with excitement.
For me, a new year signifies a fresh start, an opportunity to improve, a chance to deepen my connections and ultimately to make a positive impact on the various aspects of my life.
As the year began, I dove straight into my work with ArteFino, a movement I co-founded together with four other culturally passionate ladies: Mita Rufino, Maritess Pineda, Susie Quiros and Cedie Vargas.
We were eager to get started as we had grandiose plans and even bigger dreams for the ArteFino Fair this year, our annual four-day event, which showcases all Filipino artisanal and local crafts in Rockwell. We kicked off the year with a planning session in Antipolo (coupled with a stop at Dr. Cuanang's Pinto Gallery on the way home for several of us). Talk about starting the year with a bang!
When the pandemic struck, I felt pandemonium within me. I'll be the first to admit, I was rendered shocked for a few weeks, and found it very difficult to adjust to everyone being at home at the same time, my husband Toddy included, plus a new pet dog to add to the mayhem.
Being a mother of three kids below the age of 11, my immediate priority was my family — ordering our essentials online until I finally settled into a routine and found delivery sources for vegetables (HiFred.ph or Norven); Gloria, who has the freshest alimango and seafood, then there's husband and wife team Malone and Grace, who quickly started a personal grocery shopper business and would go to the supermarket for me.
On the work front, we knew that we needed to adapt — and quickly. The decision to cancel the August Fair was a rational one, as it was clear that social distancing would be so difficult to enforce at an event that garners 16,000 people over four days. (On a personal level, I haven't had the time to grieve this loss, as I simply just forged ahead and became so engrossed in tackling one task after the other. But a loss it is, indeed.)
At ArteFino, we have this saying "Loco for Local." We live and breathe all things Filipino and artisanal. Our primary goal, from the day it was founded in 2017, is to showcase and support — through fairs, pop-ups, and talks — a proudly Pinoy lifestyle.
In our minds, we wanted to create a new ecosystem that inspires and encourages artisans and promotes a sustainable livelihood for the communities. Also, in order to ensure the preservation of culture and tradition, we wanted to find a way for these to flourish, discovering modern applications of indigenous materials.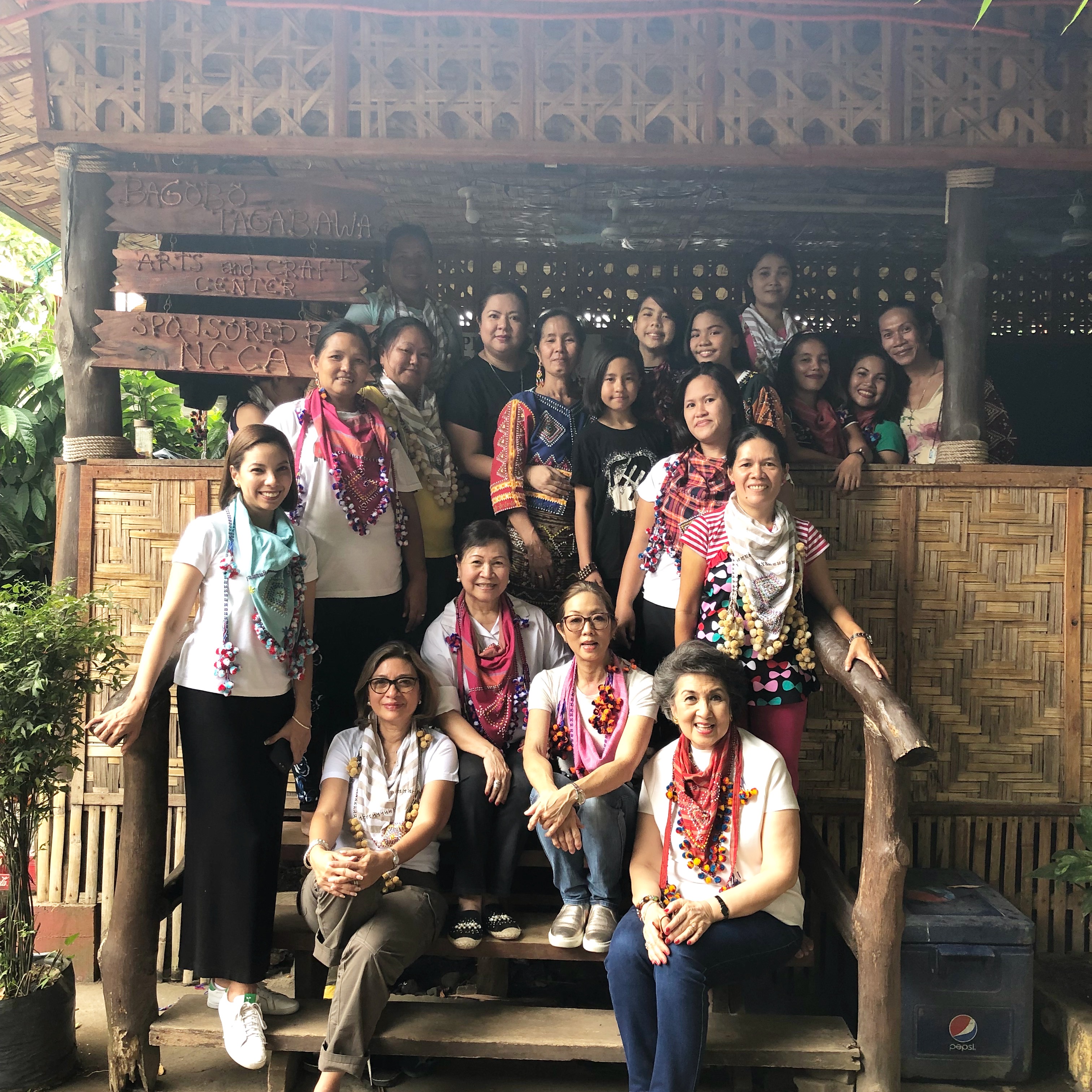 After three successful annual fairs held in Rockwell, ArteFino had become a one-stop-shop for the best of the best of our country's crafts, from fashion to jewelry, accessories to pottery, home to shoe wear. Local was finally in! Local meant a meaningful purchase! Wearing local conveys that you are proud of your heritage.
Because of this growing following, more and more designers started using local weaves, local materials such as rattan, bamboo, ticog, abaca, homegrown cotton, and the list goes on. Finally, what we had been preaching for years was finally being heard! The ecosystem of artisanal communities (the makers), who churn out the products that are sold at the ArteFino fair (the platform) by brand partners (the designers), and purchased by our patrons was evolving in perfect harmony.
Then one day, quarantine! We knew from the get-go that we needed to do something, help in some way, using the strong platform that we had established. From April to May, we met with all our brand partners, via Zoom, which we're all savvy with by now. We needed to really understand what they were going through, and what we heard was nowhere near encouraging. "Walang benta" and "We have so much inventory that's not moving."
" The ecosystem of our stakeholders was now critical for this industry's survival — the brand partners, the communities, the buyers, and ArteFino as a platform all needed to band together. "
The scenarios were bleak — production had come to a complete halt, a lot of the products were stuck with the communities in the provinces and had no way of reaching them, and the buyers, of course, were understandably prioritizing essentials — food, masks, PPEs.
In a nutshell, there was no production, and sales took a nosedive. As a result, the artisanal communities that make these products didn't have that continuous stream of orders they relied on so heavily for their livelihood.
How to move forward?
In May, we organized the webinar "Better Together" primarily for ArteFino's brand partners because we strongly believe that together, we would get through this. We needed to collaborate and come up with a way to move forward. This discussion garnered close to 400 participants, and personally I came out feeling invigorated because I knew that more than ever now, we had one another. The ecosystem of our stakeholders was now critical for this industry's survival — the brand partners, the communities, the buyers, and ArteFino as a platform all needed to band together. What I knew for sure, was that this crisis was not an individual issue, but something we share.
Finally, after months of talks, we knew exactly what we needed to do. We launched an e-commerce fundraiser called Ilaw at Pag-Asa, Shining a Light of Hope. Its purpose is two-pronged: To help brand partners unload existing inventory, monetize it, and in turn be able to help their respective communities. And as a direct COVID-19 response, we wanted to help the PGH, which was declared a COVID hospital for severe cases, by donating UV sterilizers that had the capability to disinfect a room in 30 minutes, versus the hospital's current machines, which takes hours. With these machines, their productivity would increase, and add protection for both the patients and the frontliners.
If anything, this global phenomenon has highlighted the serious significance of becoming more localized, collaborating with local brands. As ArteFino needs to ensure support for the communities and sustain their livelihood, our www.shopartefino.com site remains relevant and is here to stay.
ArteFino has always been about communities. It is about learning, sharing, supporting and proudly celebrating our own. Together we are better, we are stronger united, and we can get through anything if we act as one. My wish is for these trying times to ground us, grow us, and renew us. In these moments of uncertainty, we hope to rely on each other for strength and courage. I'd like to think that somehow, in our own way, we are shining a light of hope during this crisis.
Edited by Tanya T. Lara