If back in 2010, when I first arrived in the Philippines, someone told the-teenager-me that a decade from now, it would be my mission to create a million jobs in the Philippines, I would've easily dismissed it and then gone back to surfing the internet.
Personally, I am lucky that I still had some childhood memories playing on the streets all day after school because it was about the age of seven when I first landed on the internet and from then, there was no turning back.
From that point onward, I would be glued to a computer all day, doing stuff in the digital world, a world that was more real to me than anything else. This went well with the lifestyle since due to my parents' work, our family was always moving countries. So naturally, the internet became my main way of staying in touch with people I met.
Recalling when I was about nine years old, I started a blog. After a few months of blogging every single day about ways to get information through the internet, you could say I began to feel the virality when my blog posts would get thousands of views.
I remember that moment so vividly because I was mind blown by how the internet doesn't have the limits of the physical world. I was convinced that what I'll do in life, will be related to the internet one way or another. From there, I went to start two internet businesses, both with zero starting capital, and began to make a living out of it.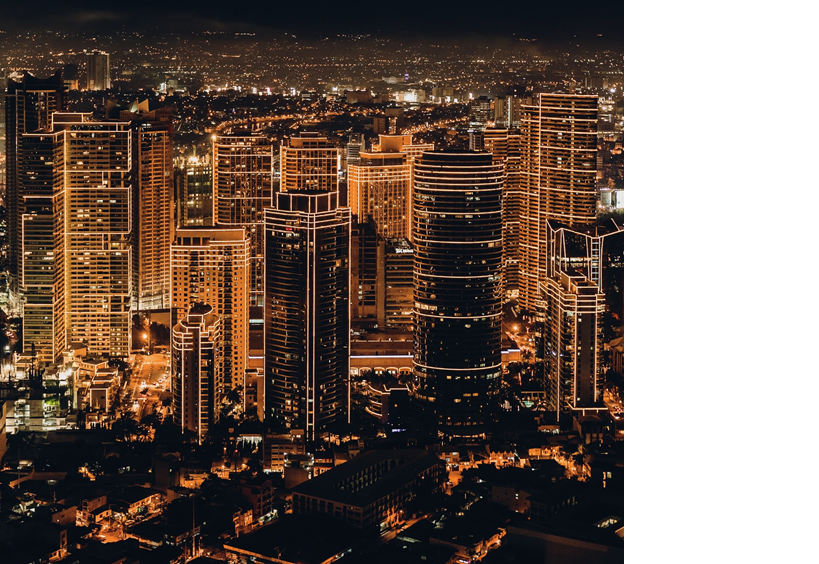 From the first moment of arriving in Manila a decade ago, I immediately noticed how different this place is compared to my hometown in Tehran, Iran, or anywhere else for that matter. Manila is a strange place. I decided to study here as a way to understand the people, the culture, and how the Philippines became what it is. While studying at Mapúa University, I learned about the Filipino way of living and its culture more than anything else.
Some facts that fascinated me were: how young the population is, how this was the SMS capital of the world, how people knew to live happily and positively with limited resources, and lastly, how everyone loved their family, friends, phones, and the internet.
I also saw issues like lack of infrastructure, limited access to affordable quality education, and underemployment as main barriers to a flourishing economy.
Internet innovation
After graduating, I started getting involved in the Philippines startup world, which was at its nascent stage. I then met Farouk Meralli, a Canadian Harvard graduate who ended up here to start mClinica, a mobile platform for pharmacies, which now spans all across Southeast Asia.
You could say there was an immediate connection, as he and I came from very different backgrounds but ended up here for the same purpose, to solve real-world problems through internet technologies.
" The Philippines labor economy hasn't gotten much love from a technology perspective and resolving that could trigger growth for everyone. "
In 2015, Farouk and I co-founded Machine Ventures, an internet company builder that prides itself on transforming ideas into companies.
Our first venture at Machine, was HeyKuya, an SMS-based personal assistant service, which got acquired by an Indonesian technology company just a few months after its start, marking it the fastest technology acquisition event in the Philippines. HeyKuya's meteoric rise pointed to the fact that while consumers are seeking fast access to services, the real challenge is in our labor markets.
We realized that the Philippines' labor economy hasn't gotten much love from a technology perspective and resolving that could trigger growth for everyone.
In 2017, we gave birth to MyKuya, an on-demand labor and services platform and set our mission to create one million jobs by 2022.
Collaboration has been the core of our offering. Instead of disrupting markets and then trying to do everything by ourselves, we empower and partner up with existing workers, manpower agencies and service providers. We make their solutions available on-demand through MyKuya's technologies. We then offer their solutions through our super app to consumers and enterprises.
Community quarantine
A few days before the quarantine was announced, we began seeing a surge in consumer use of our grocery delivery services, this then followed by a surge of demand for personal shoppers and soon after, the quarantine was announced.
Within minutes from the President's announcement, we began receiving messages from our kuyas and ates who asked us to continue on delivering essential services because they did not have savings. It then followed by a surge of customers including mothers and the elderly, asking for ways to get essentials purchased and delivered.
It was our calling and we were there to deliver. From that moment, we had to work double-shift, seven days a week to ensure we continue to offer uninterrupted service at a time of great need while taking health and safety measures.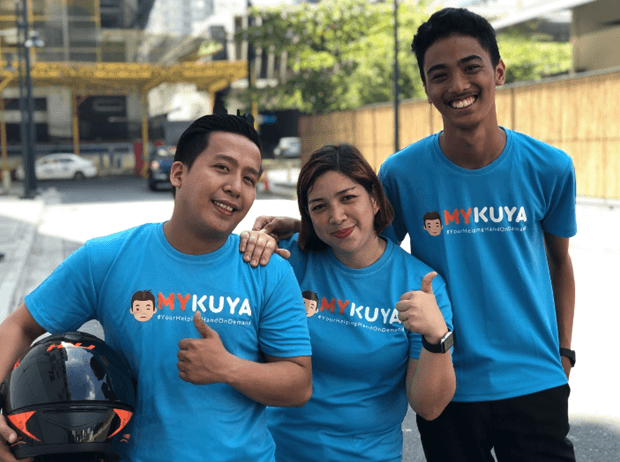 As a result of that, over 100,000 people downloaded the MyKuya app and more than 10,000 applied to be kuyas and ates on our platform.
The post-COVID world
The early days of the quarantine showed the depth of needs from consumers needing access to essentials and workers needing income but the weeks that followed after showed how seriously SMEs and enterprises have been affected by this paradigm shift.
As a part of our advocacy, we began enabling businesses to list their manpower and services by using our technologies as their operating system, ultimately enabling business owners to establish their very own MyKuya franchise and create jobs at times of need.
Also, we have been supporting SMEs and corporations through MK Enterprise Solutions, so they get the people they need, right when they need it the most.
Collaboration, not competition is at the core of our philosophy at MyKuya as we strive toward creating one million jobs by 2022, together.
Edited by Rica Delfinado