Moving forward, especially in this time of pandemic, is really an art. It takes creativity in engaging in art. Creativity is much needed because there is very little precedence and there are no templates to follow. How so very true this is for the COVID-19 pandemic! It is indeed without precedence.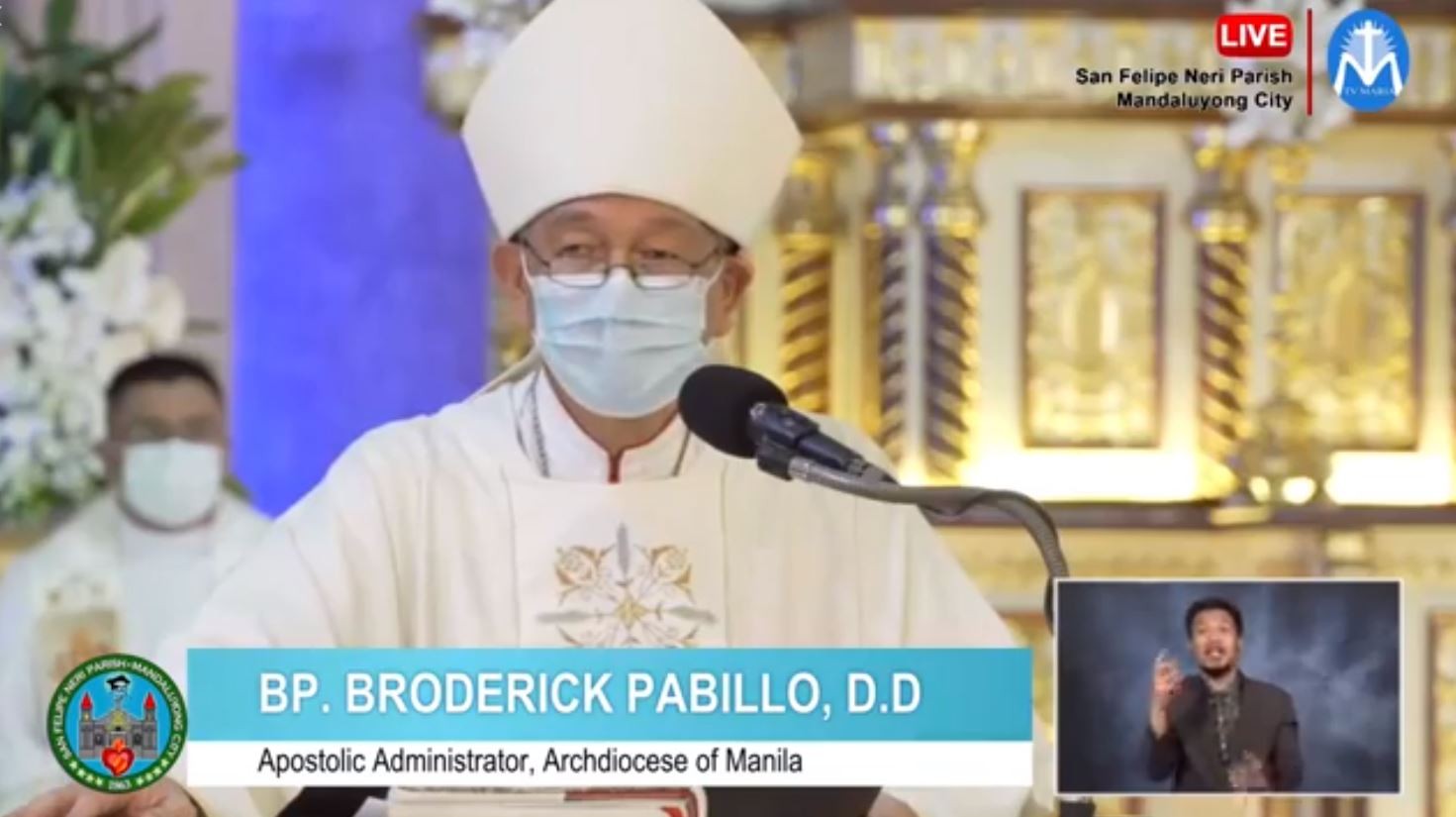 When the lockdown was declared on March 16, we did not really know what it meant. Yes, we had some idea about what happened in Wuhan, China in January and in some other Asian countries, especially Korea and Singapore in February, but we, in the Philippines, never thought that it would also affect us. When I wrote a pastoral instruction — the first of so many that would follow — on March 13 asking the churches to be closed and not to have public religious services, it was a taught judgment. There were many priests who questioned the move. "It was not necessary," they claimed. "We should have faith. The virus would not harm us." Some even suggested to march out in the streets in mass processions to pray for the virus to just disappear. Then things became more serious. The disease spread. Deaths were counted. It was a general lockdown all over the country, not only in Metro Manila.
Then we looked forward to Holy Week, a special season for Filipinos. It was unimaginable then not to celebrate the Holy Week. I took my cue, however, from what was happening in Rome. The Holy Father had suspended all the activities in the Vatican. So other pastoral instructions followed directing the parishes in the archdiocese to suspend all Holy Week activities. I had to see to it that the instructions should not just be reactive, but proactive, so that they can give proper guidance to people. So, instructions came in to engage in online activities, especially Holy Masses. There were also instructions telling the people how to attend online Masses — without any cup of coffee in hand — that as much as possible people should pray as a family. Family rosaries and Bible readings were promoted. Then the quarantine extended — from two weeks, to another two weeks, to another two weeks, and there seemed to be no end in sight.
To understand our situation better, we organized webinars for the priests. Thus, we had webinars on the coronavirus, on mental health, on the health protocols. Our Archdiocesan Ministry on Health became active. In consultation with physicians, it came out with a series of instructions on our health protocols — what should be done to protect our churches and our staff personnel from being infected, and what should be done when infected.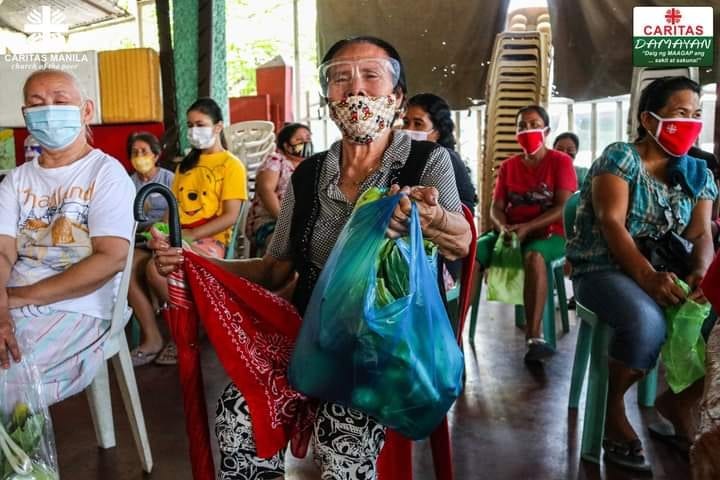 In the first month of the quarantine, it immediately became apparent that most people were not prepared, especially the poor. There was the sudden loss of jobs and livelihood. Business people were also adversely affected. So Caritas Manila, the social service arm of the archdiocese, in cooperation with many business groups organized the Damayan program. The business community provided the funds while the parishes in Mega Manila provided the hands and the feet to distribute gift certificates to the poor. Gift certificates worth P1,000 each were distributed to the poor by the parishes and their volunteers with the help of the barangay officials. In a little more than a month, P1.3-billion worth of GCs were given to more than one million people in 10 dioceses in Mega Manila. The business people were all praises at the speed of the distribution and the reporting. Parishes and barangays drew close to each other in a common endeavor. The poor were grateful. All were given help, regardless of their religious affiliations. Then sometime in May, other forms of help were distributed in the form of food packs and hygiene kits. Many parishes tapped on their own resources to give added help to their parishioners. Even up to now, food packs and rice are still being distributed by many parishes.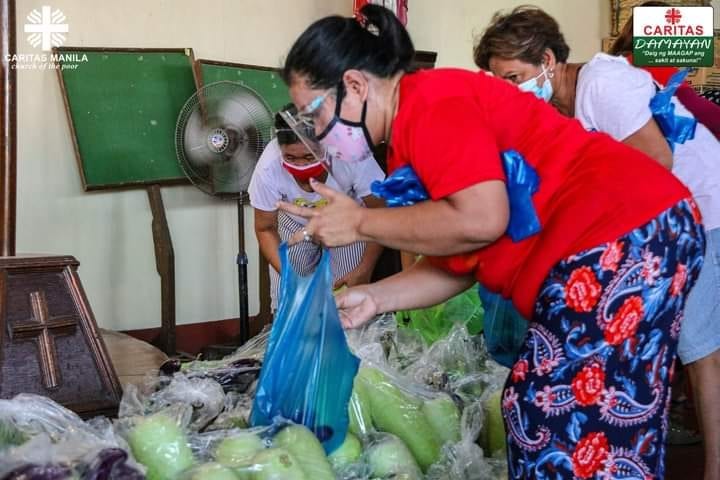 In the first weeks of the lockdown, it became clear to us that there are many vulnerable people who were unduly exposed to the virus, among them the street dwellers and the frontliners. We opened our schools, boarding houses and convents to them. More than 800 street dwellers had been housed and fed in some eight shelters for three months. Schools and convents were also opened for the frontliners so they would have a place to stay and rest near the hospitals and their place of work. In one case, the mortuary chapels were converted to dormitories. The police and the coastguards were accommodated in several schools.
In order to give encouragement to the priests and to also know their situations better, I visited them all in their vicariates. A vicariate is a grouping of parishes. In the whole archdiocese, there are 13 vicariates composed of 89 parishes and shrines. I also visited places that got burned during the pandemic to see that help got to them. A big blow came to me when I was tested positive for COVID-19 in the middle of July. I disclosed this to the priests and then I went for quarantine as prescribed by our protocol. Fortunately, I was asymptomatic and did not feel any sign of illness at all. Fortunately, too, there was the internet so I was able to do my regular meetings online during my "illness."
Looking back at the past six months, I am amazed at how things happened so fast and so unexpectedly — and yet we managed to survive. When I was appointed as apostolic administrator on Feb. 9, I thought it would just be a simple time of waiting until a new archbishop is assigned to us. Never did it occur to me that I would be leading the archdiocese in such an unprecedented situation. But I am happy at the cooperation of the priests. We are in this together. Thanks to technology, we are able to share insights and information through Viber. I can easily text the priests and they can also easily consult me by text and by e-mail. I have my group of priest-consultors whom I can easily call on for common decisions. In a way, I feel that the archdiocese has grown closer because of this pandemic.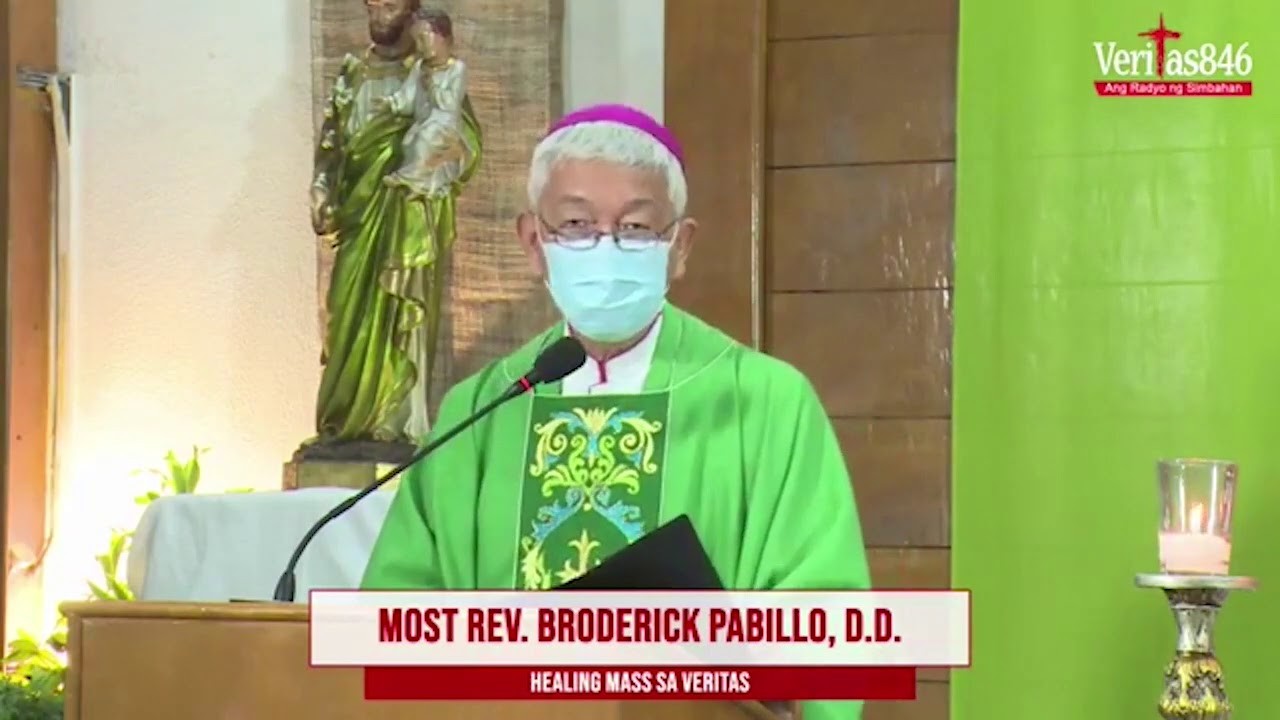 The online means of communication has been a great help. I was even able to give a four-day retreat to all the priests and to all the faithful in the last week of May. Every Sunday, I celebrate Mass through Radio Veritas and TV Maria, and many of the faithful participate in them. This online activity is a feature that will stay with the Church even after the pandemic.
In a way, the pandemic is transforming us as Church. I already see that we are going out of this situation more vibrantly as church. "In all circumstances give thanks to the Lord; this is God's will for you in Christ Jesus (1 Thessalonians 5:18)." Even the pandemic is an opportunity to thank the Lord. We are finding ways to reach out to more people and be bonded closer to each other as Church.
(Photos courtesy of Dalfin Salcedo of Caritas Manila)
Edited by Büm Tenorio Jr.