The coronavirus disease 2019 (COVID-19) pandemic has had a devastating impact worldwide. There are more than 16 million people infected with coronavirus globally, and more than 600,000 people have sadly lost their lives to this disease. In the Philippines, as of this writing, we have over 80,000 people confirmed with COVID-19 and almost 2,000 people have died.
In addition to the impact on health, the pandemic has caused devastating socio-economic consequences, affecting the lives and livelihoods of people around the world. The International Monetary Fund estimates that the global GDP will shrink by 4.9 percent in 2020 and that the world will face a deep recession not seen since the Great Depression.
The measures and restrictions put in place to slow the spread of COVID-19 were necessary to build capacity for the response and have worked to slow the spread of the disease, saving thousands of people from getting infected or dying. However, the restrictions have been tough on all of us, and have impacted the economy and our livelihoods.
I understand that many are wary of these restrictions — I am, too. We're all tired of living in fear of an invisible enemy. I know how difficult it has been for people who haven't been able to work or have lost their jobs during this time. Some may have had difficulty going back to their home provinces. And we all miss spending time with our extended families and friends. For some of us, especially those who have lost a loved one, I know this has been an especially difficult time.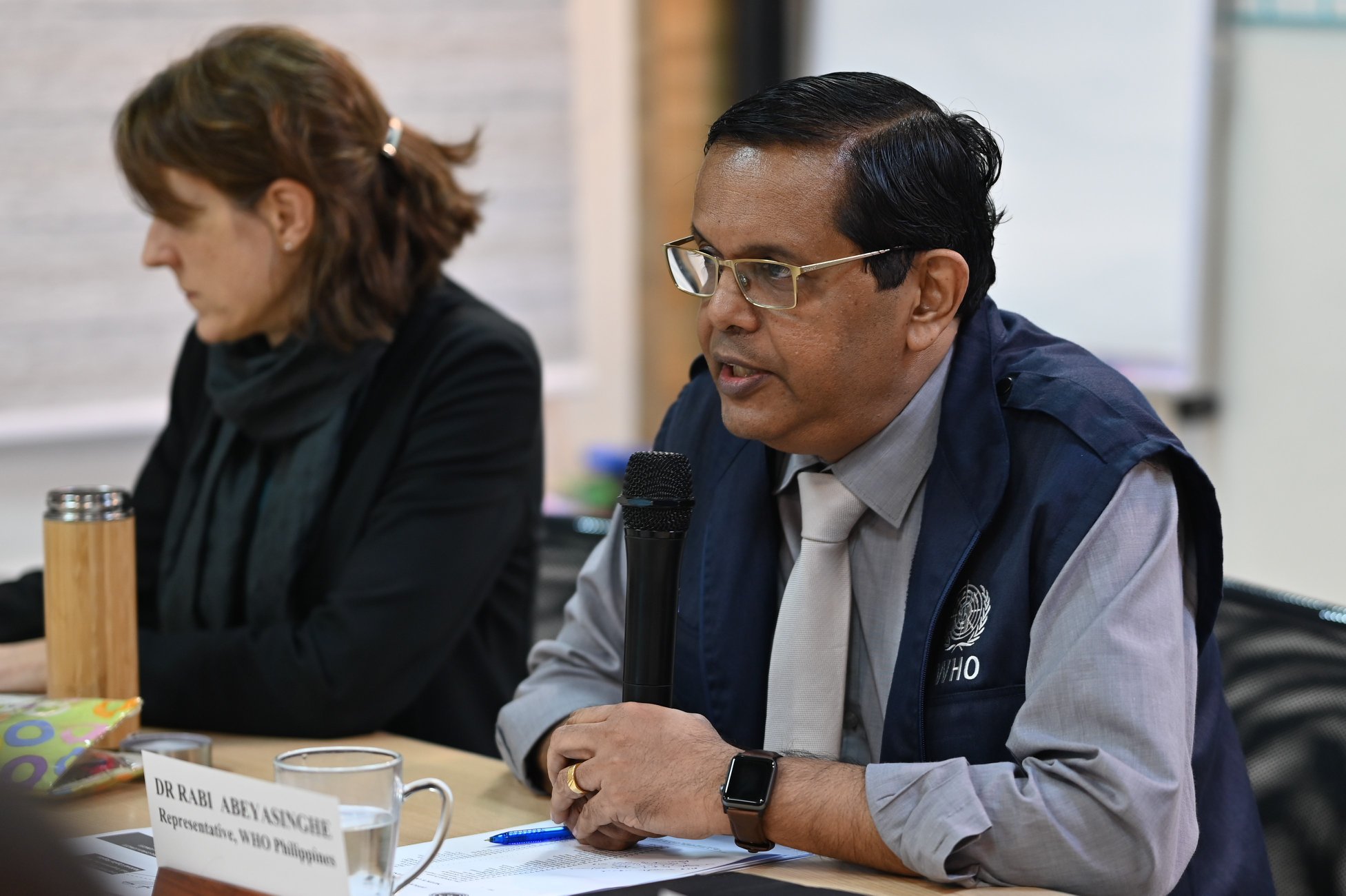 I thank you for the great community spirit and cooperation demonstrated during the quarantine, complying with the restrictions and practices. However, as the economy is gradually reopened, it becomes imperative that we continue to follow the guidelines on physical distancing and continue to adopt the behaviors necessary to reduce the ability of the virus to be transmitted from human to human. This is vital if we are to continue to open the economy while suppressing the transmission of the virus. If we neglect the behaviors now referred to as the "new normal," there is a very real possibility of cases surging again and it would compel a return to restrictions and resultant economic downturn.
" Timely sharing of data and speedy action to contain transmission are critical for a successful response. "
The response to COVID-19 is no longer only a health issue. It should be a whole of society approach where the health and economic sectors work in partnership to maximize control of transmission and increasing economic output. For this, we need to be honest and realistic. COVID-19 is an infectious disease and so sharing information on where the disease transmission is happening will help the people avoid those settings and places, resulting in reduced transmission, thereby reducing the need for localized lockdowns or larger lockdowns. To achieve this, we need expanded testing accompanied by speedy contact tracing and management of contacts to interrupt further transmission and compliance with the public health practices repeated so often since the beginning of the year.
The worrying trends we are seeing with the continuing rise of cases and the virus spreading rapidly in some parts of the NCR and country are a reflection that urgent action is necessary to prevent the expanded healthcare facilities from being overwhelmed.
Health facilities in some areas are already starting to be overwhelmed. So let us now act in solidarity with the health and economic sectors to suppress transmission now and reverse this trend.
Here are five key actions that must be implemented in this context:
As testing is expanded, contact tracing and managing of contacts to stop further transmission need to be ramped up. Timely sharing of data and speedy action to contain transmission are critical for a successful response. National, regional, provincial and city levels must work together, alongside well-resourced and capacitated surveillance units and barangay health emergency response teams (BHERTs).
Strengthen the implementation and enforcement of public health and social measures. In areas where there is a high transmission or an increased risk of transmission, we need to come together as a community to facilitate the strict implementation of these measures. It's necessary to share information, create an environment for people to comply easily.
Hospitals, health facilities and quarantine facilities should prepare for a possible surge of cases and set up a clear triage and referral system. People experiencing mild symptoms and having lower risks must be asked to rest and recover at home or in quarantine facilities to unburden these facilities and allow them to concentrate on patients with more severe symptoms.
Lifting and targeted reinstating of the restrictions must be guided by evidence. If we see COVID-19 starting to increase again, appropriate measures should be reinstated, but with an effort to minimize economic disruption using data to identify the settings where transmission is occurring instead of locking down large areas of cities.
Local government units must be empowered and have the needed resources to take urgent action to control the transmission and prevent loss of lives. There must be close coordination between the national government and local government on the response, including on the return of overseas workers and local stranded individuals.
It's no longer a choice between health or the economy — we must work together to strengthen both through employing a comprehensive response as joint partners. Ultimately it is only with a healthy workforce that businesses will be able to generate income and profits that will help people support their families. COVID-19 has reminded us of the extent to which everybody depends on good health and has highlighted the importance of working individually and as a community to protect health. Each one of us can contribute to securing a healthy future and building back our society and economy.
We can create a future where we don't choose between our health or our financial well being, where businesses rapidly innovate and discover new ways of working, where we find new ways to deliver health so that everyone benefits, and where we lift up and empower those who were previously marginalized.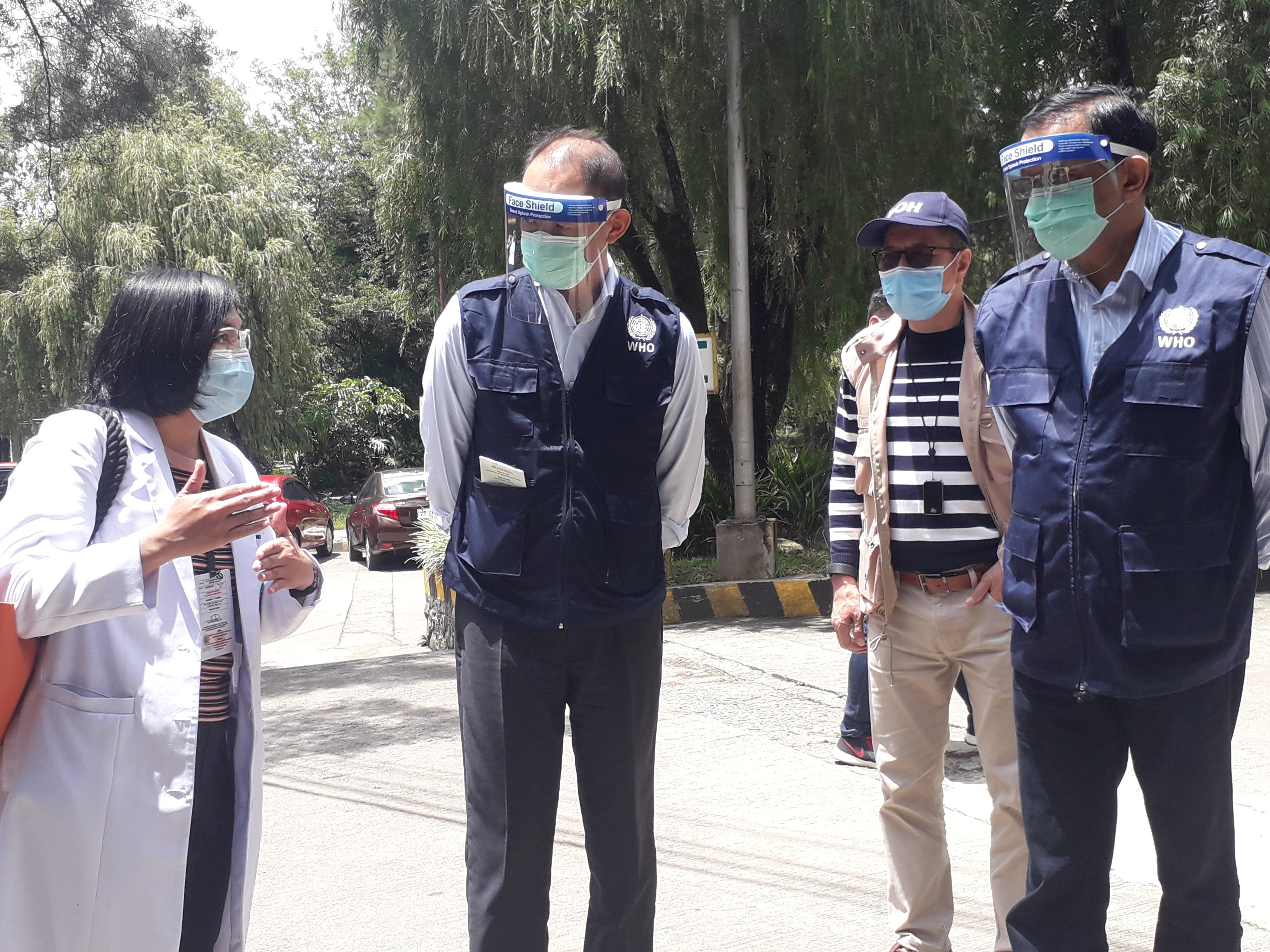 As we work together to create this new normal, let us use the opportunity to make it better than the "old normal." We have a team of 106 million — so let's support each other.
Edited by Tanya T. Lara