The pandemic has affected me in ways I did not foresee — as a doctor, a government employee and a person.
It taught me how small and vulnerable I am. The greatest challenge was when I caught COVID-19 infection myself. From my usual dynamic life, I had no choice but to slow down and get treatment. In a sense, I really got a taste of my own medicine.
From being a doctor at San Lazaro Hospital, I became a patient in the hospital I work for.
" Their diligence and patience were truly inspiring. I was not only discharged, improved, but grateful and uplifted, and armed with new realizations. "
Being a patient gave me deep insights into patient management. I was able to fully relate to patients' experience, their apprehensions and uncertainties. I came to see how the changes in hospital logistics, policies, standard operating procedures, clinical guidelines and system improvement since the start of this pandemic are translated to patient care.
No hospital operation is flawless, and I noticed minor gaps here and there, but I was blown away by the genuine care exemplified by the healthcare workers in the wards. Their diligence and patience were truly inspiring. I was not only discharged, improved, but grateful and uplifted, and armed with new realizations. These realizations include how to handle cases in terms of the much-needed reassurance, how better to appreciate and support my co-workers, how to handle the gaps in our system that needs fine-tuning.
My patient experience made me see the system from a different angle. As a doctor, the years of training proved to be insufficient still, but we move forward with steadfast diligence to further our knowledge.
At the start of the pandemic, it was obvious that a drastic change was needed in managing my patients both at the clinics and the wards. Conversations were only of the utmost medical importance, and friendly banters were limited during rounds and outpatient consultations.
Meetings are now all facilitated through different technological platforms and, yes, I do miss the beso-beso with my colleagues and catching up during coffee breaks.
Administrative concerns have become a bit more challenging as the situation leads to new processes and operations, and constant troubleshooting.
Going home to our families used to be the highlight of our day, now we do it with hesitation. At the back of our minds, we are thinking about and hoping that we do not have any incubating infection to infect them. We are extra-careful about entering our own households; others have simply chosen to not go home at all.
On a broader scale, I came to witness the drastic changes it brought to my workplace, San Lazaro Hospital. At the start of the year, we were looking forward to a very dynamic year, hopeful for further growth in the holistic management of Infectious Tropical Diseases, academic training and research under the backbone of good governance and mentorship.
In response to the pandemic, the Hospital Emergency Incident Command System was activated and key officials were mobilized and given additional tasks. From a mere capacity of 23 beds for COVID-19 patients, our hospital has increased its capacity to 65 beds as it tries to keep at pace with the increasing number of cases.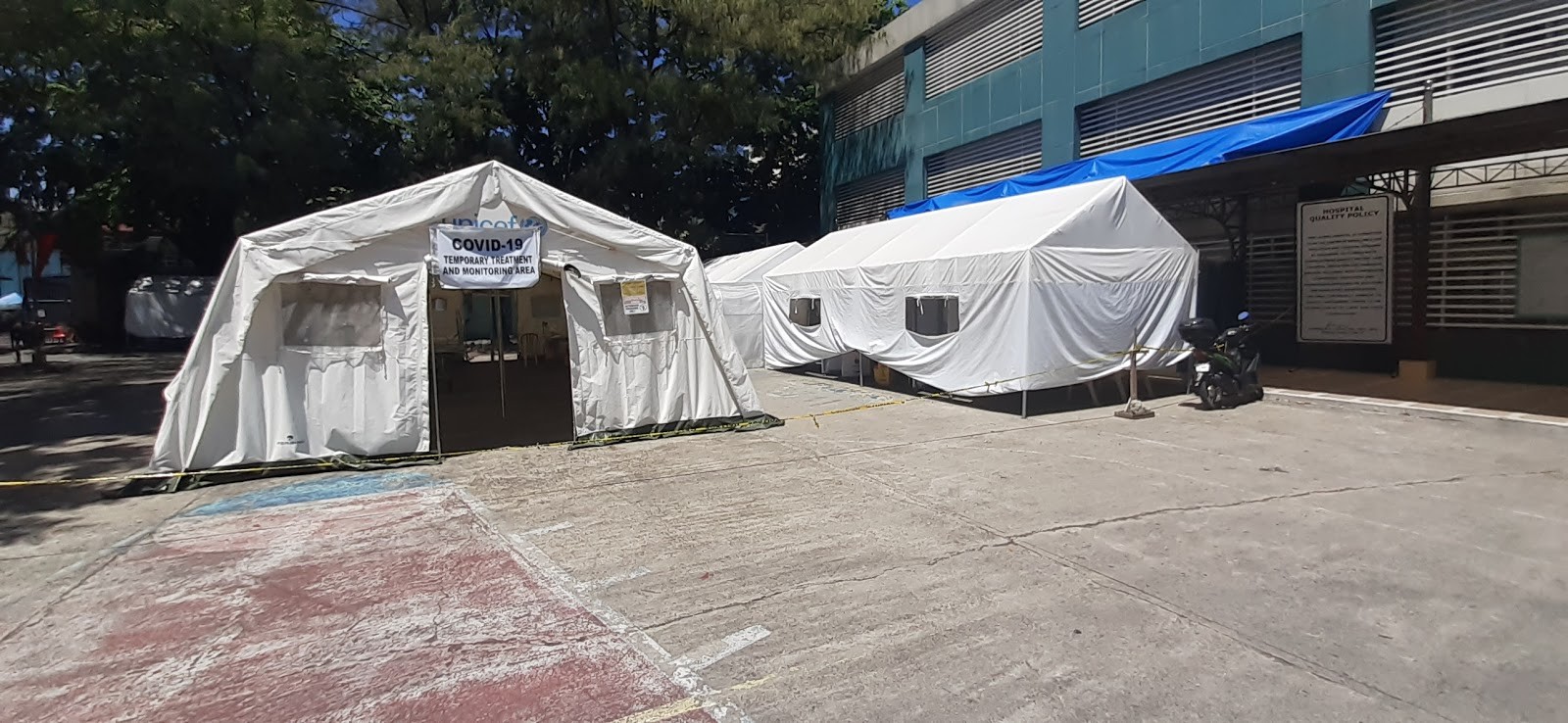 A complex of tents was set up, physically representing the triage system to keep a safe distance from non-COVID-19 cases and hasten fast admission.
Healthcare workers' duty hours were lengthened due to the workload. Infection control procedures were all revisited, from the proper use of PPEs to cadaver handling, and the mechanism for caring for the general well-being of healthcare workers.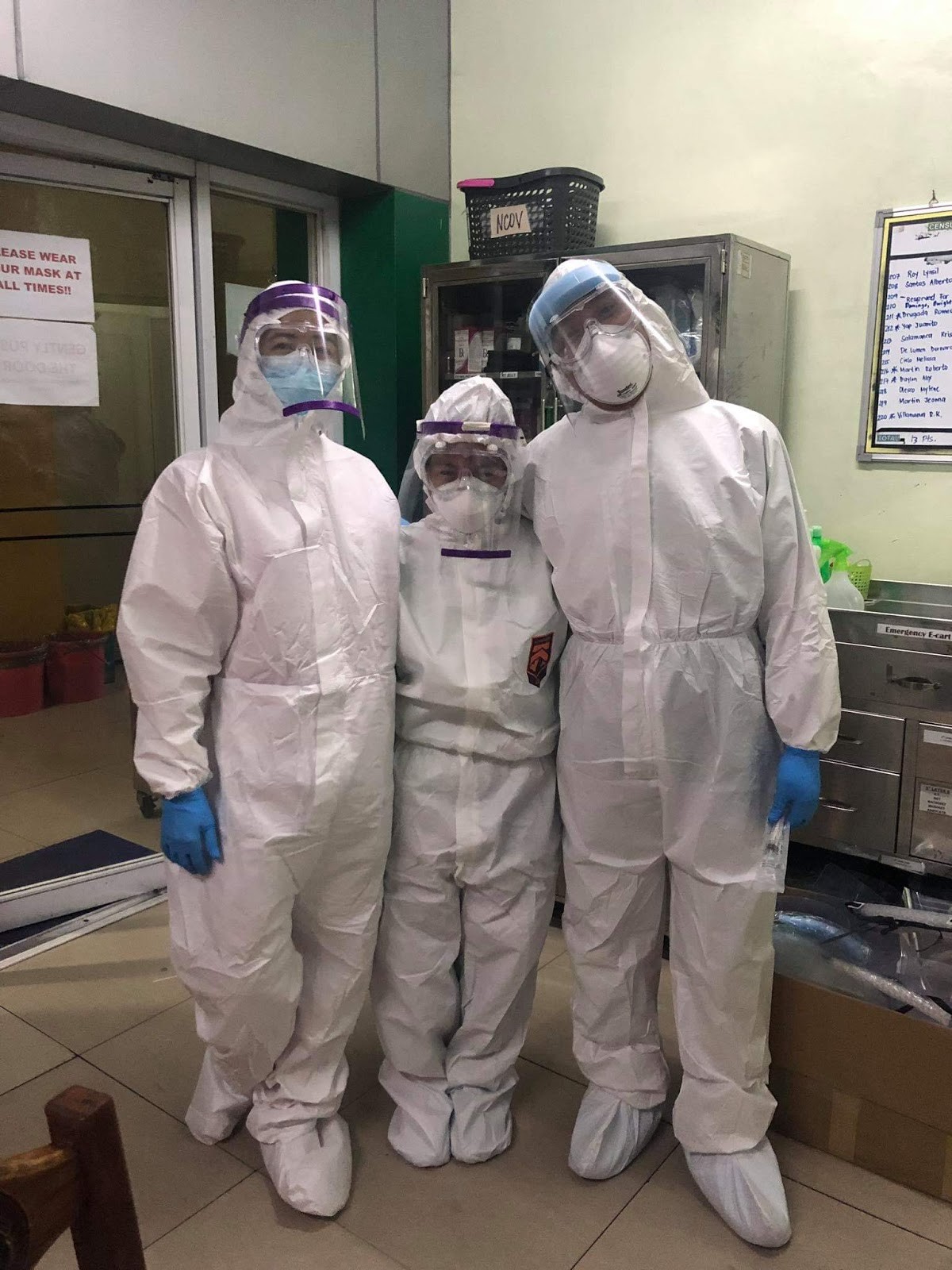 Partnerships were strengthened with Nagasaki University, which provided laboratory and research expertise, while Medecins Sans Frontiere provided manpower and equipment.
The laboratory was certified to be a Sub National Referral Laboratory, catering PCR to designated catchment areas and hundreds of patients daily.
From the time the first COVID-19 confirmed case was admitted to the Philippines on Jan. 26 in our wards, we have indeed come a long way.
As of July, the hospital has admitted over 600 COVID-19-related cases, the laboratory has upscaled from processing 300 specimens a day to 500, while the out-patient section for COVID-19 caters to roughly 200 to 300 suspects a day.
As government employees moving into a system that has limitations and challenges, we move on by accepting these and working on the gaps in the system brought about by new processes. These limitations include exhaustion of manpower, lack of ideal infrastructure and resources, difficulties in putting together mechanisms as there are changes in perception and views.
We are continuously harmonizing different ideas from clinical and administrative minds, translating theoretical knowledge into infection and prevention control operations, triaging systems, clinical care guidelines, policies beneficial both to healthcare workers, administrative staff, and patients. We continue to rationalize manpower by considering different duty schemes, strengthening mental support as exhaustion becomes more apparent, and fast-tracking the hiring process.
This pandemic reminds me of the "nova effect," which demonstrates how a random stroke of negative events leads to opportunities. While we are subjected to psychosocial, economic, medical, and mental challenges, new opportunities have emerged for further learning, venues for communication and interaction to prove our commitment to this profession.
We are all in a position to bring out the best in us.
Edited by Tanya T. Lara