As we all know, the world isn't just battling a global health problem today, but an economic one as well. Like all industries around the world, the male grooming industry has been drastically affected during this pandemic.
I own a small male grooming and lifestyle brand, The Maverick, and a small barbershop called Folk Barbershop & Retail, which operate in Manila, one of the regions with the greatest number of COVID-positive cases in our country.
What the pandemic meant for us was a total shutdown for three months. Imagine having to close down one of your main sources of income, not just for you, but for all your staff and barbers as well. Our employees were displaced and forced to find alternative sources of income; others were forced to risk their lives by giving home-service haircuts.
It was a slow three months and some shops were forced to sell or close permanently due to bills piling up. It was a decision between fighting a losing battle and jumping ship to survive and fight another day.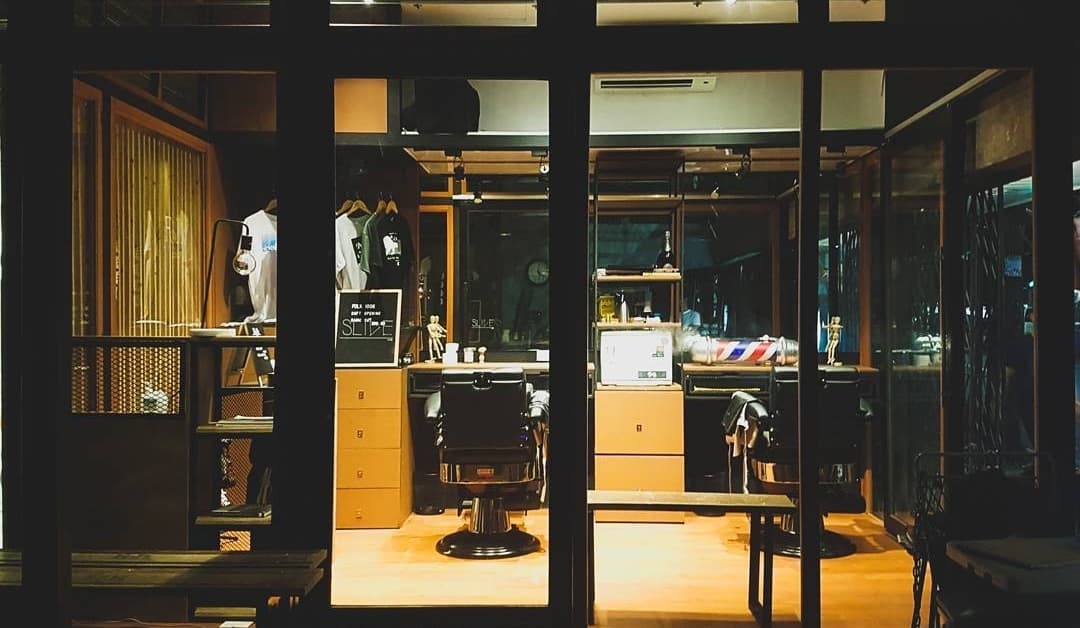 June was a promising month for barbershops because we were allowed to open and operate again with precautionary measures. The opening posted more underlying threats to financial sustainability because of the additional expenses that we needed to comply with the guidelines from the IATF, DTI, and LGUs.
The first week of opening looked good because everyone missed a proper, professionally cut crown. But in the second week, customers started to decrease because, sadly, the number of COVID-19 patients was increasing daily. I kind of expected this but couldn't quite accept it, and staff morale started to go down.
Shops that didn't permanently close during the lockdown are now doing so since there are not enough customers to keep them open. Customers aren't confident to go out and get a haircut, and I can't blame them. The risks of getting infected double once you step outside your house, what more inside an enclosed space where multiple people come and go hourly?
As a business, we believe that our people come first and we were able to provide a bit of monetary support to our staff during the lockdown. We take on other challenges day to day, like keeping our staff safe and healthy as they resume work and new systems in operations.
Unfortunately, the lack of public transportation adds to the staff's physical, mental and financial strain.
Can you imagine the mental and emotional stress entrepreneurs are going through? I can't even begin to grasp and explain the stress, especially over the disappointing handling of the pandemic by the government.
The future of the male grooming industry in the Philippines is looking bleak financially even though pre-COVID it was experiencing a growth spurt not seen since the 1970s. It witnessed promising growth in the last five years and produced people who were eager and full of perseverance — young entrepreneurs and artists that put culture and creativity into the business. They will be the ones who will push this industry to evolve and keep up with these challenging and changing times.
Because of the lockdown, people now know the true worth of a barber and proper grooming. No more #quarantinelook, #selfcut or #wifecut. Some cuts looked decent but husbands who dared get a haircut from their wives ran to barbershops as fast as they could, as soon as they opened.
Would you believe me when I say that the Philippines has one of the cheapest haircuts in the world? A basic haircut costs around P500; in other countries, it can set you back P2,000.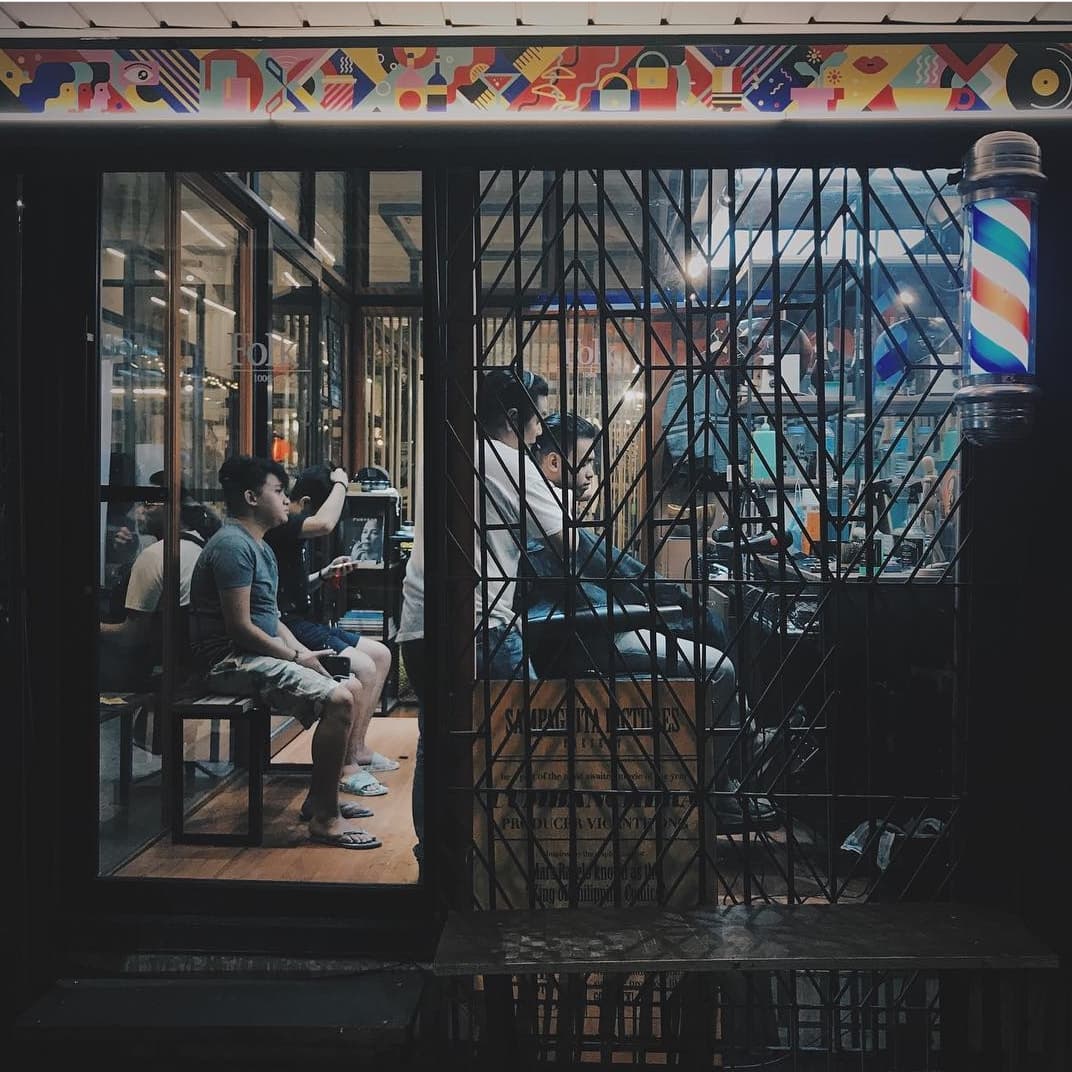 Some barbershops haven't raised their prices in decades because the male grooming industry is undervalued and under-appreciated in our country. We are trying to change this. I have been asking for years now: what is the real worth of proper grooming? With a proper haircut, topped off with the right products, how much do you think your grooming is worth? Let's say a haircut costs P350, do you think this is expensive? Yet for a female customer, P500 is the minimum in a salon.
To anyone having second thoughts about "expensive" grooming for men, let's put it this way: if you save P12 a day, you get a month's worth of confidence by getting proper grooming from a professionally trained barber.
This pandemic has taught me that anything can happen at any given moment. Nothing is set in stone — especially not your plans. I try to keep in mind what Gandhi said: "Live as if you were to die today, and learn as if you were to live forever."
Additional photo by Kevin Gabon
Edited by Tanya T. Lara