I think of this series of events, and maybe life in general, as being at a traffic stoplight. There's green for go, where we go forward at a fast speed. Then there's yellow for taking a pause, and then the red light, where we simply have to stop.
What's good about this is that after that stop, and the light turns green again, you will have a choice on whether you want to move forward, turn left or right, or even make a U-turn.
Green means go
My career has been on the green light for a long time before the pandemic happened. I was discovered as a Communications student at The Library, the Manila nightspot frequented by the socially savvy to experience good music and stand-up comedy performances.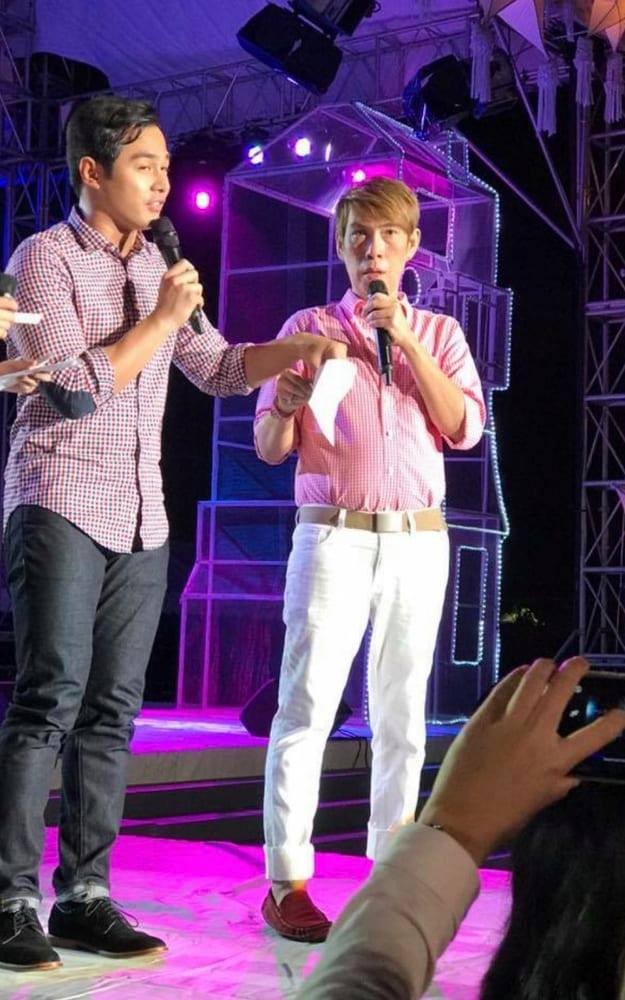 Prior to that, my only performance experience was for the AIDS advocacy group that I joined with my friends. I would sing, I would dance (I was a Dance major at UP before shifting courses), I would host. I was a natural, my friends said; and they encouraged me to get up on the Library stage, where the comics were the likes of Allan K and Leonard Obal. I could very well say that it was Library owner Andrew de Real who "discovered" me because he was the one who gave me that platform to make people happy.
One thing led to another. After my baptism of fire that had me nervously and belatedly delivering my punchline, a stroke of luck and the strong belief of friends like Ms. Tessie Tomas, a fairy godmother who sent over boxes of her costumes, brought me to Singapore's Boom Boom Room, where I worked for a year to make audiences of different nationalities laugh. After pinch-hitting for a hosting gig on Singaporean TV, I was offered my own show. Ms. Shirley Kwan, manager to the stars, said no to the offer and brought me back home to the Philippines and signed me up with Viva Entertainment.
My first acting job here was Villa Quintana, where I played Danica for two years without even knowing what on earth nilupak was — the wares that were supposedly in Danica's basket. Even to this day, I have met people who recognize me as Danica. Which is funny because it may seem like I haven't been doing anything since 1994 or 1995. Oh yes, I am also recognizable as the secretary Charity in GMA's Dyesebel with Marian Rivera and Dingdong Dantes.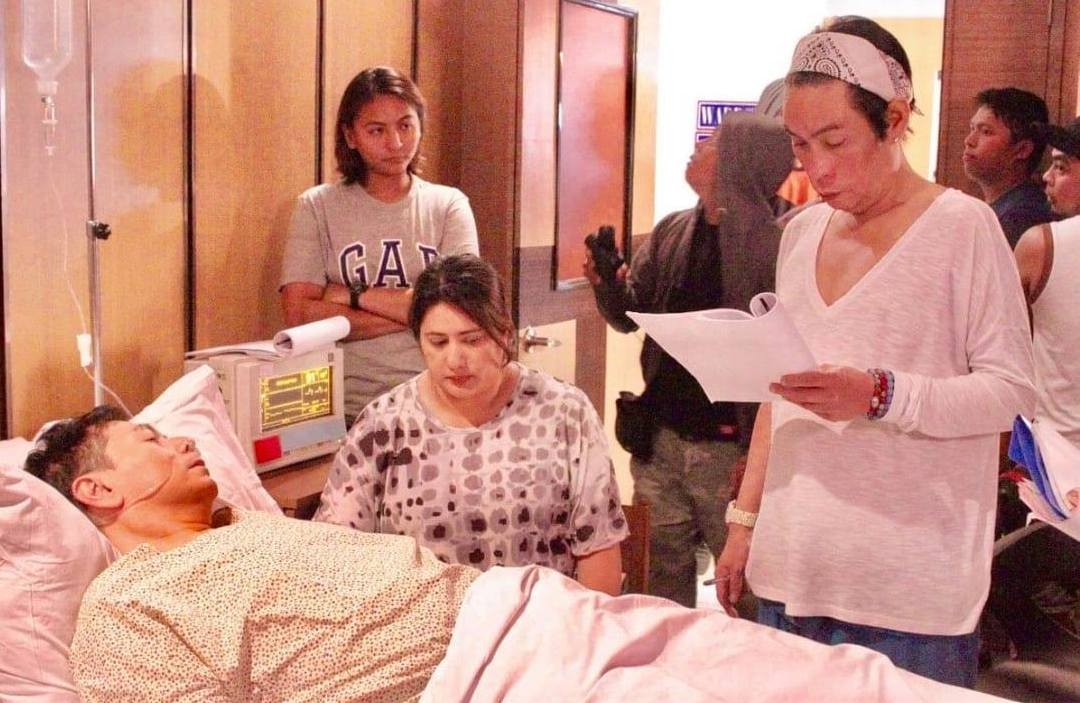 I have also never left live performances. Through the years, I kept doing stand up and even participated in a PETA play alongside veteran theater actors in D' Wonder Twins of Boac. Some of my other projects belonged behind the camera. I was asked to be a second unit director for a soap on TV5 by director Joyce Bernal and a creative consultant for Eat Bulaga, aside from being a director for concerts such as Wally and Jose's two comedy shows at the Araneta Coliseum.
The pause that came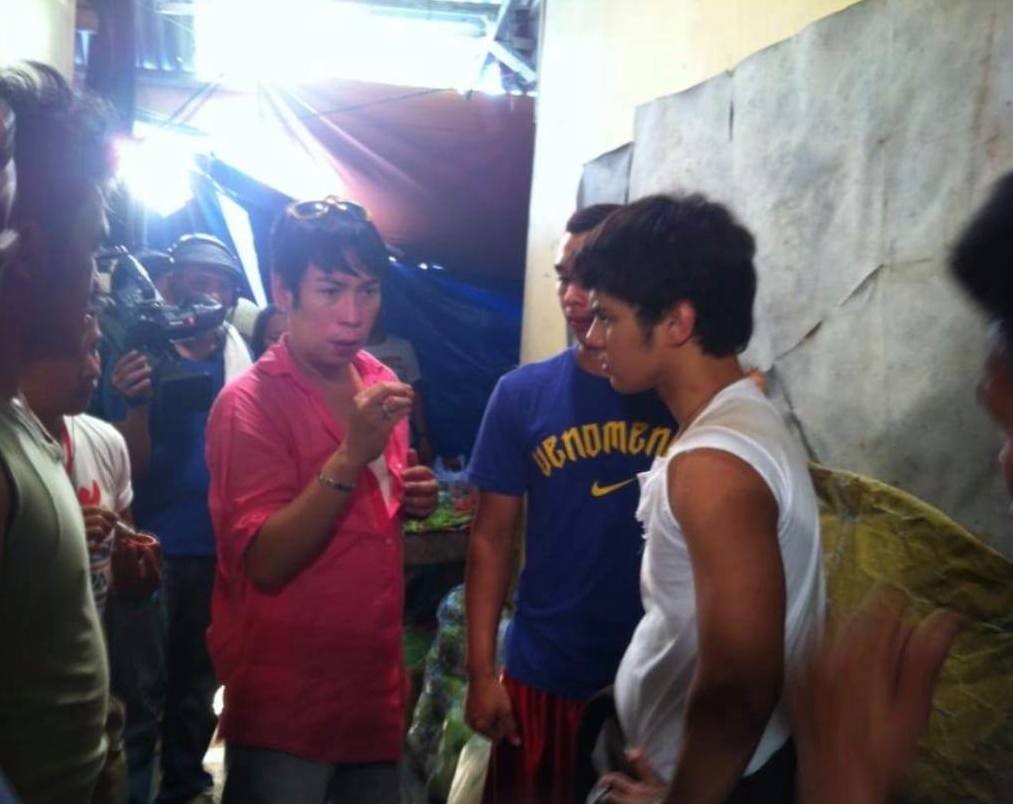 I was always working… until COVID-19 came to the country. I remember the days leading up to the lockdown because we were busy preparing for a musical number on GMA's All Out Sunday. We were already doing our rehearsals at the studio when the news about a possible lockdown started circulating. The other members of the number were beginning to worry because they lived outside Metro Manila. They were thinking whether they should stay in the city until the performance on Sunday because they might not be able to return to Manila if it got locked down. There was even a suggestion floated that we tape our performance on Saturday so that it could air on Sunday, but no one was inclined to go to the studio, so our performance never saw the light of day. That, I think, was the pause. The uncertainty of the situation, the misinformation that was coming out, everything was starting to slow down because people were unsure about what could come next. Then came the grinding halt.
Stop signs
It's been several months since March. Those rehearsals seemed like they were eons ago. So much has changed since then. Some establishments have started opening up but some have also closed down and these included the comedy bars and sing-along clubs because the community quarantine guidelines have them in the category that would be the last to open.
This displaced not only the performers but also those who offer background services — the waiters, the cooks, maintenance crew, etc. In a big comedy bar, there are, let's say, 100 employees. Of those, 10 are performers and the rest are staff and crew.
I am lucky that I have a soap project that was lined up before the pandemic started. I am lucky that I have been careful with my earnings. I am aware of some of my colleagues who are not in the same "safe" situation.
" We may not be able to escape this situation of fear and uncertainty now, but we can somehow restore some sense of normalcy through humor and laughter not just in our lips, but also in our hearts. "
I have lost a dear friend recently, Kim Idol. Because it was hard to find work, he opted to join the frontliners at the Philippine Arena quarantine facility. It was there, while on duty that he collapsed. He passed away last July 13. Kim had arteriovenous malformation (AVM), which disrupts normal blood flow and oxygen circulation. I think the long hours wearing a PPE, which my niece, who is also a frontliner, describes as making it hard to breathe, could have caused his passing.
Kim and I had a phone conversation before he passed. We were talking about the situation in the live performance industry, with me reassuring him that when all of this is over, God willing, I will open up a sing-along bar in Quezon City and he will be one of my headliners. I remember him telling me, "Mama Direk, you'll get me to perform, OK?" I answered, "On the day of the ribbon cutting, our eyes will meet, and my expression will read, 'I told you so'." After we put the phone down, he sent me this message: "Mama Direk, you just don't know the suffering, the hardship na kailangan ko gawin para lang kumita."
What path to take
There are many other performers going through the same thing, and I think that the realization after all this is that doing performances will not be their main source of income anymore. This is detrimental to the craft, of course, because ang daming magagaling. There are those who are better off working in another industry, such as the ones who are in it for the clout or the money without even having the knack for it — but there are those who are truly made for comedy.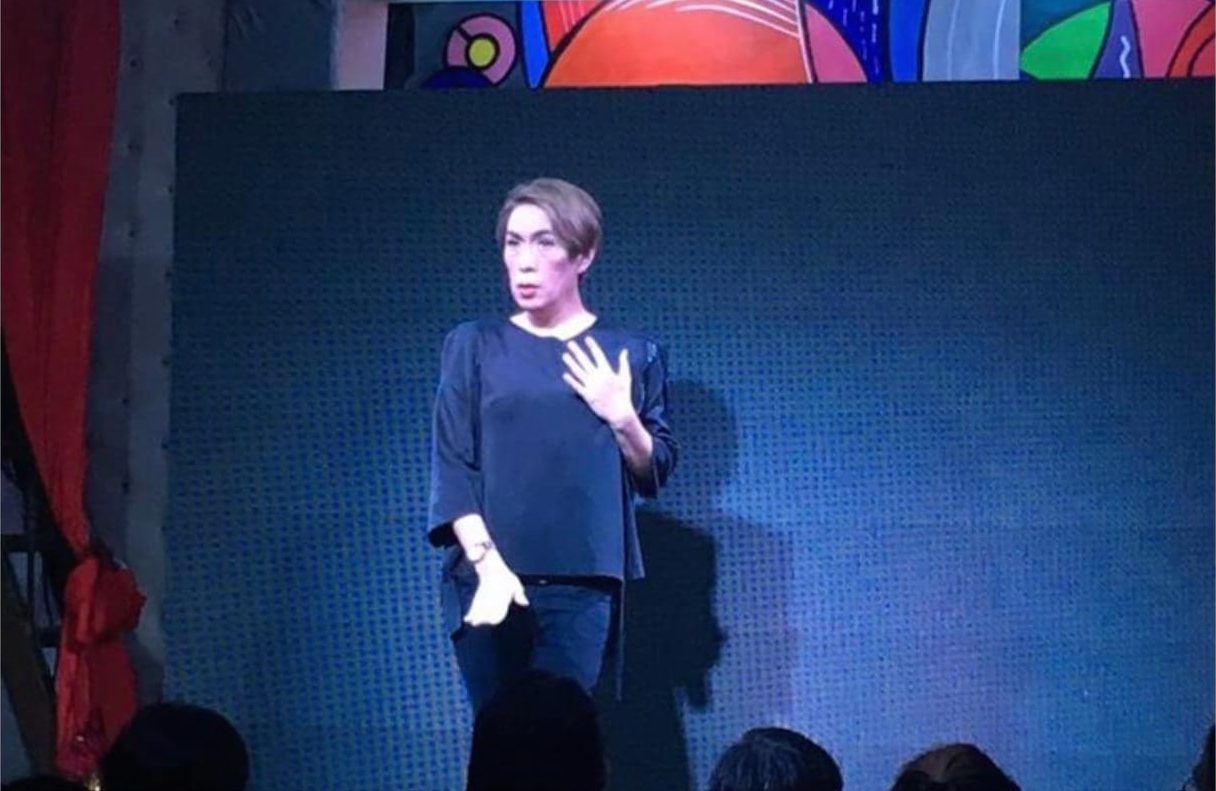 This is the part where the green light might bring new directions. It will ultimately be up to the performer to decide which direction to take, but I will also end by saying this: Filipinos will always laugh. It's true that it's hard to make Filipinos laugh. But with the hardships that we encounter in our lives, we will always find something funny, something to laugh about in our everyday life. That's because we all need a good laugh, especially when times are tough. We may not be able to escape this situation of fear and uncertainty now, but we can somehow restore some sense of normalcy through humor and laughter not just in our lips, but also in our hearts.
Edited by Büm Tenorio Jr.