There was a muted panic at the animal clinic that particular afternoon. Everybody moved with hushed anxiety. We were there for a puppy's checkup. Our vet broke the silence and said, "We have to come back next week for a follow-up." I asked, "Next week? Can you come over for a house call?"
Our vet looked at me, smiled and tried to find the words. She was not sure. I was not sure. The news about a lockdown in the metro made everyone uncertain of their schedule, plans and familiar routines.
There were dogs in our care, there were ongoing weekend group classes, there were dogs scheduled to start training and there were dogs that were set to go home. How do we proceed? When they announced that essential business could stay open for limited hours, we asked ourselves: Are we essential, are we closing down?
My first step was joining a support group for dog boarding facilities based outside the country. I joined a webinar that discussed how to go about taking care of dogs and business in this extraordinary time. The speaker encouraged everyone to stay open if they could because medical workers would need people to take care of their dogs as we battled the pandemic.
There was also a discussion regarding receiving stimulus from the government. This sounded motivating, until we realized that of all the clients we had then, there was only one doctor, and that we would not be receiving the same stimulus in the Philippines.
The doctor came in to visit her dog before the quarantine started. She came with her father, whom we call Lolo, a wonderful man in his senior age. My wife has a soft spot for the elderly. Having wonderful grandparents, she always loved it when lolos and lolas visited our dog school. When she saw Lolo entering our gate, she beamed, then stopped walking towards him and stayed by the door. She was observing physical distancing. It finally dawned on me: this was the "new normal."
We decided to put our group classes on hold. We had TV commercial projects that were postponed indefinitely. We saw our savings start to deplete. The ECQ commenced just a few weeks after our wedding. Changes, delays and more uncertainties clouded us. We requested our clients to send in more dog food for their dogs so we would not have problems with food supply. Most dog stores were closed and we had to provide our students our own dogs' supplies.
In a war, dog training would be the least of priorities. Only, this was a different kind of war. It was a new one and it has everyone tiptoeing, figuring out the next steps.
Our market is niche, not everyone has a dog and not all dog owners choose to enroll their dogs. We tried to remain calm, which was difficult as we learned day after day that businesses, both big and small, were closing.
" People are now staying in their homes disrupting their dogs' routines, wearing facemasks, waking up, and going to bed later than they used to. These small changes frustrated some dogs. "
Then, the inquiries came. People were reporting odd behaviors about their dogs. Those who were potty-trained started to mark around the house. Even old clients were messaging us. Their generally behaved dogs started to display negative behaviors — they were snapping, growling and barking excessively. The dogs were bored, they could not keep up with new routines, and being social animals, they wanted to go out.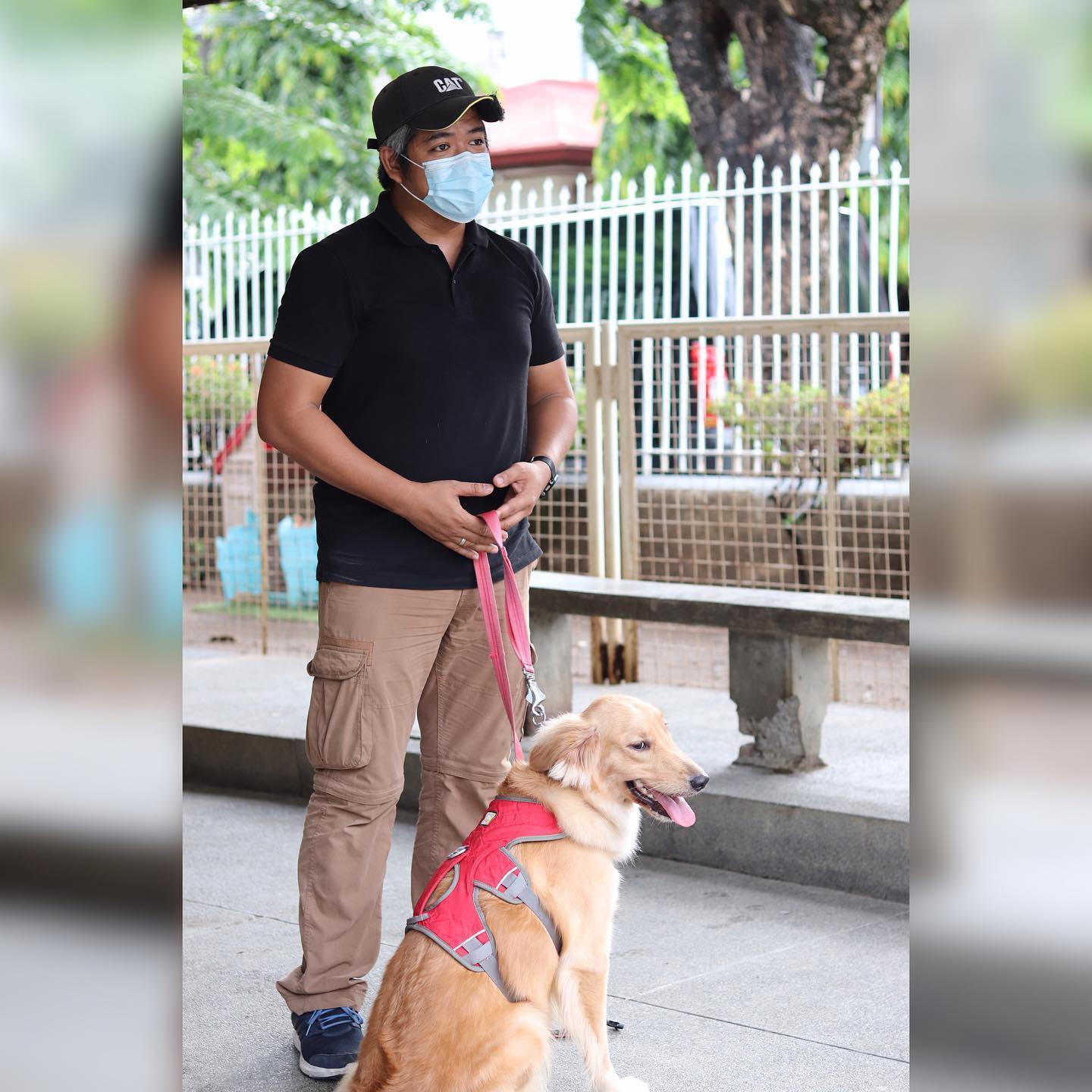 Normally, we would invite them for playdates but there was a scare that dogs could be infected, which was disproved by the veterinary community (although they can be carriers if they were around infected people).
Dogs are accustomed to having routines. They know that in the morning, they go for a walk, have breakfast and nap until the next walk, until the next meal. Dogs know that when they look at their humans' faces, there are the eyes, the nose, the lips; now people are wearing facemasks. All these and more changed and challenged their understanding of the human world. People are now staying in their homes disrupting their dogs' routines, wearing facemasks, waking up, and going to bed later than they used to. These small changes frustrated some dogs.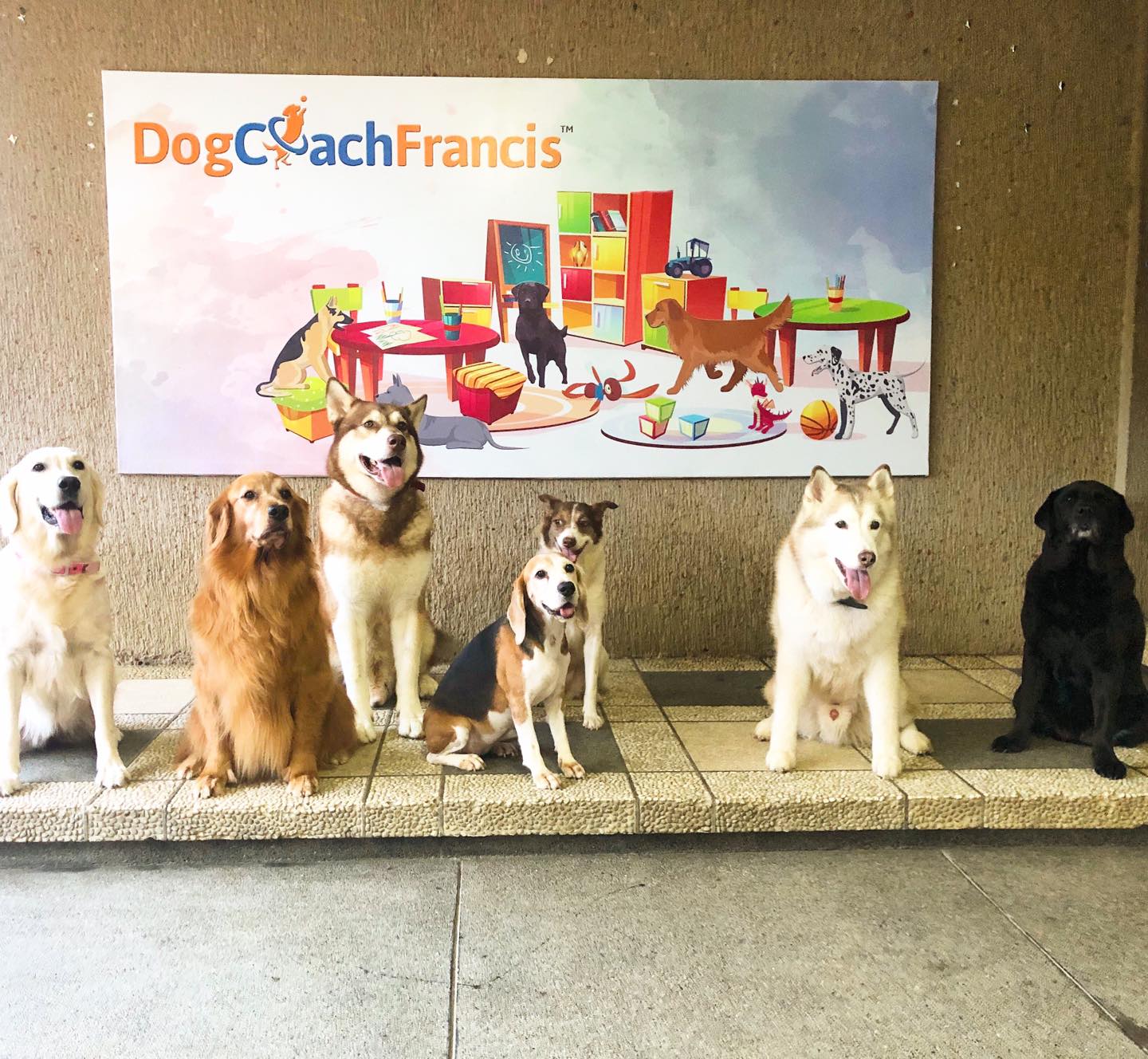 My dogs were the same because they are trained to be around people at home. They are used to the silence and then the surprisingly yappiness of a newly enrolled puppy.
I regularly posted video tutorials on my YouTube channel on how to avoid boredom and how to keep dogs active — mentally and physically.
We started to offer online training sessions. We also made our homemade treats available for order. We followed up on long-standing invoices. We made every possible way to avoid bankruptcy.
With my spare time, I was able to launch my podcast — The Dog Behind the Human. This trains the spotlight on dogs and their interesting humans.
Training dogs, like I always say, is not for people who want to make it big. The risks outweigh the income. But it is something I would do for free if I can afford it. I continue to get inspiration from my dogs. I want pet owners to have calm, relaxed and good-natured dogs like mine. Having dogs should not be a burden, it should be fun.
It is my hope that the dog training industry in the country can come together, work together to form working guidelines, and set a standard to benefit our local dog community, which includes both clients and service providers. It is my hope that pet owners learn to understand their dogs and prioritize training at an early age. It is my hope that with this pandemic, we learn from dogs and how they live in the moment.
There are things much bigger than us, but my dogs taught me that if we stay positive, we might just get a treat.
Additional photos from Dog Coach Francis Facebook page.
Edited by Tanya T. Lara