It has been more than 40 days since April 20, the week of Earth Day, when I was informed of the devastating news that Sonny has passed away. A shrill cry from unbearable pain, as if a dagger pierced my heart with a waterfall of tears was my shocked reaction. I was totally frustrated and inconsolable that Sonny suffered and died alone — I was not even able to hold his hand, give him a goodbye kiss, and whisper my love forever. We have been BFFs (best friends forever) for almost 60 years since we met in December 1962. He saw me on TV and he arranged for me to be a member of the board of trustees of the Scholarship Foundation of the Filipino Youth.
He was not only my loving husband and devoted father to Hexilon and Herxilia, endearingly called "Pason" by his apos. But our lives were also inextricably linked. He was my soulmate, guru, cheerleader, and spine of support. We were like one life, vision and shared values.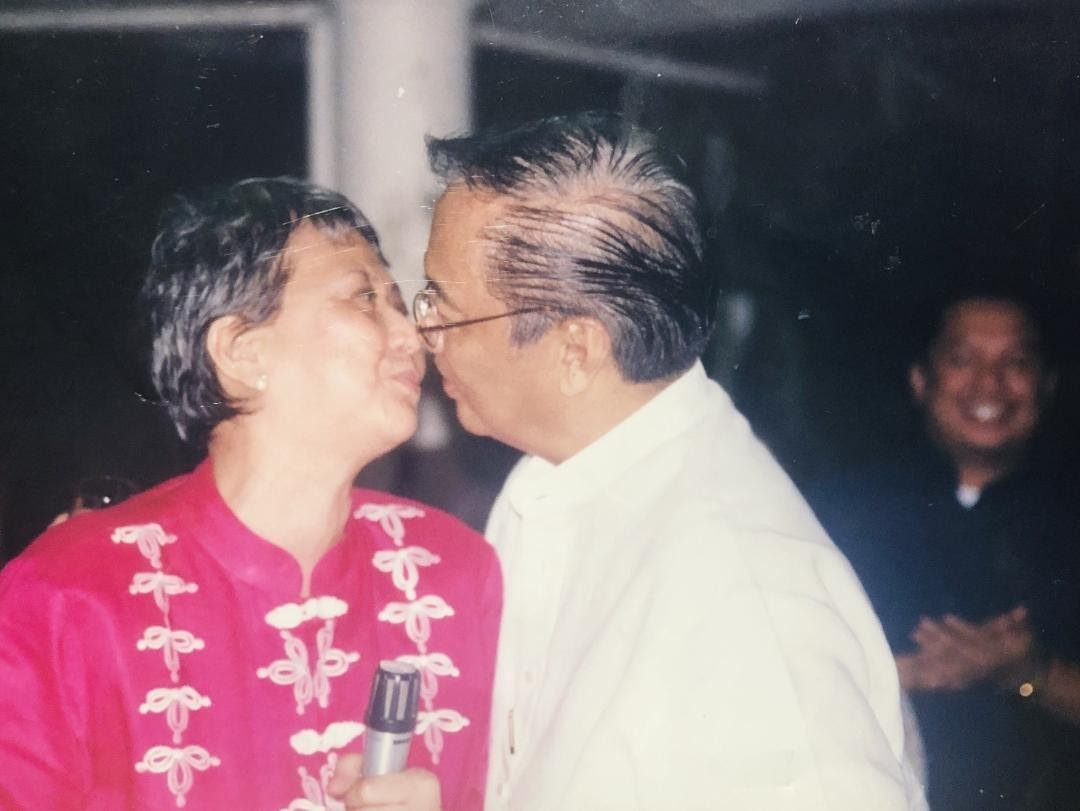 My husband and I entered the hospital together. To ease anxiety about the prevailing death newscast, he clasped and kissed my hand and lips assuring me, "Darling, you will be alright. We will grow old together and take care of our grandchildren, Jack and Carrie, and we will visit Bianca in the States. Remember, you will still march in a white flowing gown in church on our 50th anniversary this November. We shall have a Caribbean cruise for our honeymoon." Now, it will never come to pass.
Being isolated, incommunicado, and without a family member looking after you is a difficult, depressing condition. You are also anxious that you may be endangering the life or safety of the frontliners attending to you. While at Manila Doctors Hospital, after 10 hours of exams in the emergency room, we were wheeled into separate rooms. My children and Sonny were so worried about my condition of high blood sugar, blood pressure, cancer background, and senior age. I lapsed into unconsciousness. And the doctors suspected I may have suffered a stroke. I must have fallen into a deep slumber as an antidote to the horrifying realization of paralysis, the fear of being a living dead as I felt like a statue.
I could not even lift my hand to make the sign of the cross as if a heavy hammer was pulling it down as my legs were like logs immobilized. I was told that the interdisciplinary team in Manila Doctors, led by Dr. Jose Sarenas, responded with dialysis and special feeding since I could not eat.
Providentially, I was jolted out of a state of stupor and seeming paralysis after hearing my daughter Xilca on a loud speakerphone in the room wailing, almost hysterically pleading, and encouraging me to fight, reading messages from friends, artists and colleagues. She did the same for her dad, but was unable to connect further with him when he was transferred to the ICU. I was never told about his condition and assured that he was fighting the virus like me. They were afraid to inform me of his real situation. In fact, I was sent home earlier for fear I could get infected since apparently, Sonny got an additional infection in the hospital that caused complications.
Ironically, he was slain by an invisible enemy and the tragedy is my absence by his side; his constant ally, whispering 'Venceremos,' his battlecry when confronting difficult circumstances: eluding a shoot-to-kill order, arranging Matrimonio de Conciencia in the time of martial law, escape and exile to build a democratic opposition, the research into the hidden billions, securing a refugee status and lobbying in the US Congress, that put pressure for the snap presidential election. As a legislator and Cabinet member in a restored democracy, Sonny fought for good governance, agrarian reform, environmental protection, mitigating climate change, social justice, overseas Pinoys' welfare, electoral reform, including impeachment in his battle against corruption. All these obstacles, he has overcome with passion and perseverance and courage of commitment.
When death occurs during the dreadful time, there is not even the benefit of a last farewell and extreme unction. The corpse is sent directly to the crematorium. My son broke down in tears because he could not even see his dad who was inside a cadaver pouch. It was heartbreaking for Hex to receive, only after several hours at Loyola, his ashes in an urn.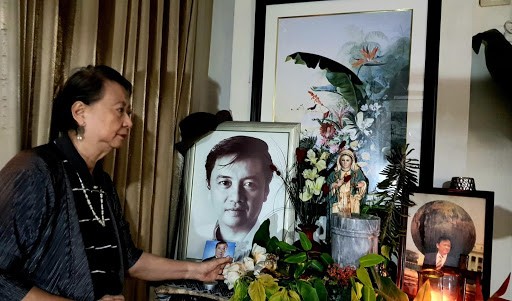 Realizing the depth of distress and depression of my orphaned children, and comforted by the flow of recognition of his outstanding public service, I took stock of my bereavement and prayed daily for strength and stamina to carry on. God in His wisdom has designed Sonny's story on earth to end at age 80 with glorious tributes about his love of country. Knowing Sonny is not forgotten has been a "balm in Gilead" amid the sadness and loneliness. The memories shared from all parts of the country and from varied continents have virtually dubbed him a hero in fighting for liberty and environmental protection. We defer to His Divine Will as we express gratitude for the blessing of Sonny's life to our family and the nation.
From these dreadful experiences, what are the derivative lessons?
NEVER TAKE THINGS FOR GRANTED. I am grateful to the Lord for a new Easter gift of life, as I pledge to fulfill Sonny's dream of a better Philippines. Life is precious. Time is gold. Do not think or presume life on earth is eternal. Take the moment to express love and appreciation since sudden deaths can occur — accidents or illnesses. Prayer is so crucial for confidence and determination towards recovery. I thank our prayer warriors for lifting me up for healing and for Sonny's blessed journey to heaven. For psycho-social therapy, the cultural-spiritual dimension should be considered because arts is an important tool for healing. I created in my mind poetry and compositions transfixed at the crucifix in the room while intubated.
Survivors must not be treated like lepers. The wall of prejudice and stigma must be broken. The Department of Health (DOH) and Inter-Agency Task Force on Emerging Infectious Diseases must make clear that recovered patients who have graduated from treatment with a second negative certificate after quarantine are not instruments for contamination and can still be productive citizens, who can contribute to community welfare. They can be organized as a support group for affected families.
All the frontliners must be given vivid appreciation. The government recognizes those impacted by COVID-19 with remuneration assistance. We are seeking a Presidential Proclamation to memorialize and salute the bravery and invaluable service of frontliners as soldiers in the war against COVID-19, by designating a dedicated week or month, honoring their contribution to the health and welfare of the nation amid this dreadful pandemic.
" Ironically, he was slain by an invisible enemy and the tragedy is my absence by his side. "
Yes, the lockdown can stimulate the discombobulation of one's mental and emotional state. I had kept my mind focused on activities and other lifelong learning occasions by reading and watching TV. Hexilon and Xilca connect through Viber to check on me and have my apos be part of the conversation. It has an uplifting experience. I always look forward to our virtual encounter for family bonding after relearning to walk and regaining my voice without the sore throat. While undergoing rehab exercises for hand tremors, I have continued with my 29-year-old DZRH Radyo Balintataw. We have postponed an International Sustainable Development Goals Arts Festival Forum/Workshop to promote health, peace, and climate justice from May 2020 to March 2021 under UNESCO patronage supported by the Senate, endorsed by DFA, NCCA, and other partners. This significant event, besides its cultural historicity, can be a magnet platform to help revitalize the tourism industry. Since May, we have focused on many preparatory events from poetry, painting, film, and playwriting competitions for showcasing the wealth of talent and cultural diversity in our country in the international arena.
Scientific humanitarian response to COVID-19 must be popularized. The new strain of coronavirus still has no standard treatment nor vaccine, which is still in experimental stages. The DOH should gather successful strategies for recovery as an information reference bank. Best practices from countries like Vietnam, Taiwan, and New Zealand that are victorious over COVID-19 should be adopted relevantly. Home-quarantined patients should also have general information for their standard of care in their residences. It is best to remember that preparedness is the key to confronting any crisis such as health, armed conflict, and climate catastrophes.
A proactive emergency response without corruption must be an actualized policy for local governments and national agencies. The moral support of the family and friends are crucial energizers. Health insurance is a necessary investment.
COVID-19 requires a strong immune system that necessitates the discipline of diet, sleep, and exercise. To avoid being afflicted by COVID-19, it is best to follow the inter-agency's health directive — proper hygiene, frequent hand washing, having sanitizers like alcohol, keeping your surroundings clean, practicing social distancing, and wearing masks.
Edited by Büm Tenorio Jr.