PORTLAND, Oregon — If you were to ask my younger self what my dream wedding would be, my answer would be: "I do not know. A nice one!" I always thought I was different because I did not have a specific dream wedding in mind — no particular dress, no specific venue, caterer, color scheme, photographer, etc. Little did I know that the absence of a well-structured dream was an opportunity for God to orchestrate a wedding that went beyond my wildest imagination.
" Are we going to let the devil win? Or are we going to celebrate the love God has placed in our hearts and share that with others? "
Anthony and I got engaged in November 2019. Within a few days, we decided to get married on April 22, 2020 in Portland, Oregon. As a bride, a five-month turnaround time meant that I needed to move with lightning speed. I immediately began researching, making calls, and making appointments. Little by little, I felt things coming together. With the help of my mom, my "dream wedding" started to reveal itself. Most of the wedding was planned before Anthony and I went home to Manila for Christmas. For me, planning went by smoothly. My bridesmaids even asked me, "Why aren't you stressed?" I could not answer them. I just wasn't. And then IT happened.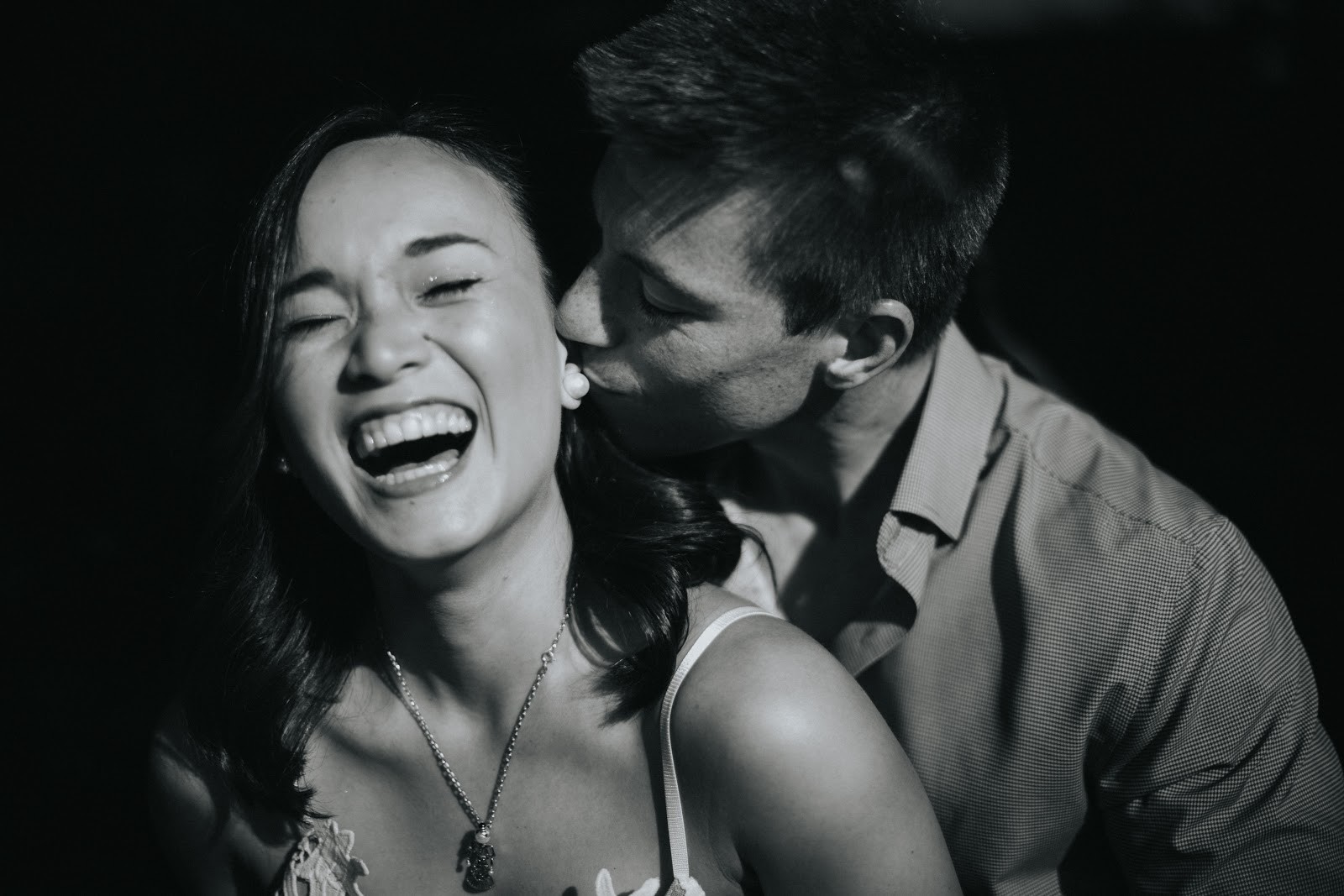 Mid-March, the world took a turn. Fear began to settle in my mind. I woke up one day and felt in my spirit that Anthony and I would have to postpone our wedding. I quickly called him and my family and we all decided that postponing our wedding would be the responsible thing to do. And so we did. We were all hurt but we remained hopeful for something even if we weren't quite sure of what it was. We determined that to move forward, we would at least want our immediate families to be present. Since Anthony's family is from Portland, we had to figure out a way for my family in Manila. Things weren't looking good and I had to come face to face with the possibility that I'd have to either delay the wedding to who-knows-when or get married without my family. The struggle was not only mine and Anthony's but my family struggled, too. My mom cried for days asking if I could wait for her and my dad so that they could "give me away" properly. It was devastating!
Anthony remained strong and asked me critical questions. He asked, "What are we going to do? We have our parents' blessings and the world is entering uncertain times. Are we going to let the devil win? Or are we going to celebrate the love God has placed in our hearts and share that with others?" I then knew what I needed to do. I privately spoke with my parents and they encouraged me. They said they would stand by me, united as a family, no matter what. This energized me to start planning my new dream wedding.
We decided on a simple and intimate wedding with Anthony's family, some family friends, and my immediate family who would attend via FaceTime. As we planned, we felt like it would be better to have our loved ones witness our wedding, too. After all, weddings are a big deal! We decided to create a Facebook event to let our guests know what we had planned. To our surprise, our invitation was received with so much love and excitement. We were so excited to have a way to share our special moment with our loved ones.
" Technology allows the world to become smaller. It allows moments to be shared, near or far. "
Fast-forward to the wedding day, I started the day cleaning toilets, vacuuming, and making sure the internet and laptops were functioning. Yes, that's how I started my wedding day. My bridesmaids laughed saying, "You never thought you'd be doing this on your wedding day, huh?" I also ironed my dress, took pictures around the house, baked brownies as my giveaway, did my makeup, and luckily had my ninang fix my hair. Before I knew it, it was showtime.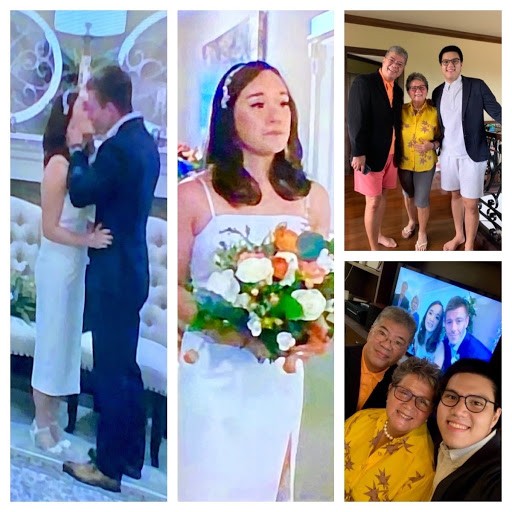 We went live on Facebook and so many people joined in from around the world. What we thought would be something so simple with no professional photographer/videographer, no hairstylist and makeup artist, no veil, no cord, no caterer except for a wedding cake from the grocery store and dinner for Anthony and me made by Anthony's mom, became something so beautiful and meaningful. So much so that many expressed their love and joy for what they had witnessed. I believe what many felt and saw was the true love Anthony and I had for one another. The sincerity of our hearts shined through.
You see, in this time, what was essential rose to the surface, and what was not faded away. My marriage was essential and all the extras were not as important. In all of it, I realized three things. The first is that in a marriage, the most important pieces are the bride, the groom and God. If all three work together, everything else to celebrate the marriage is icing on the cake.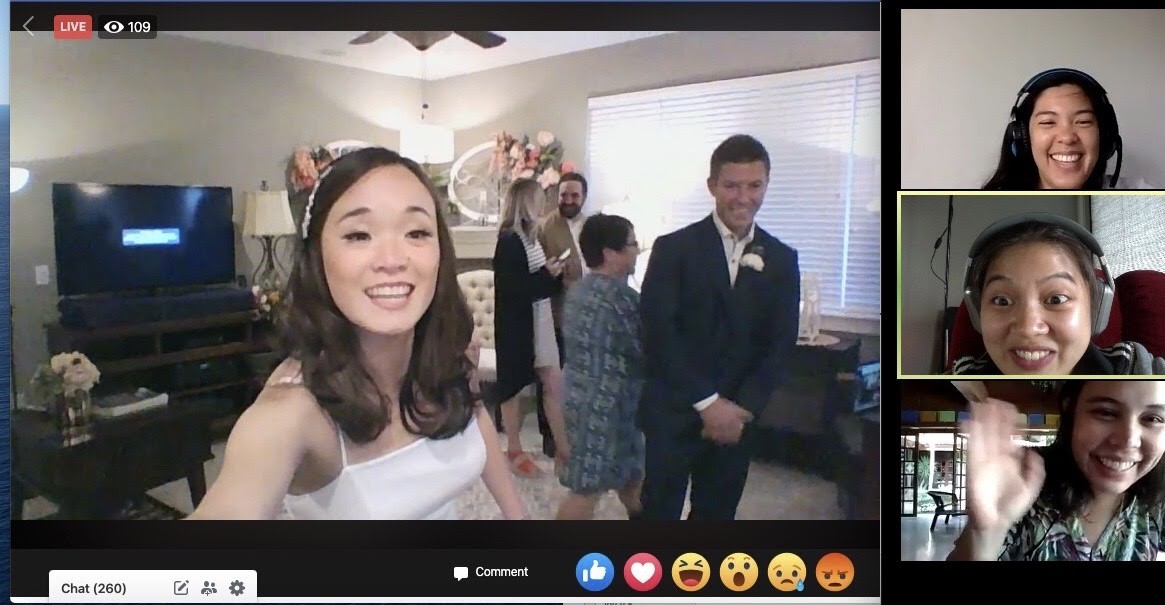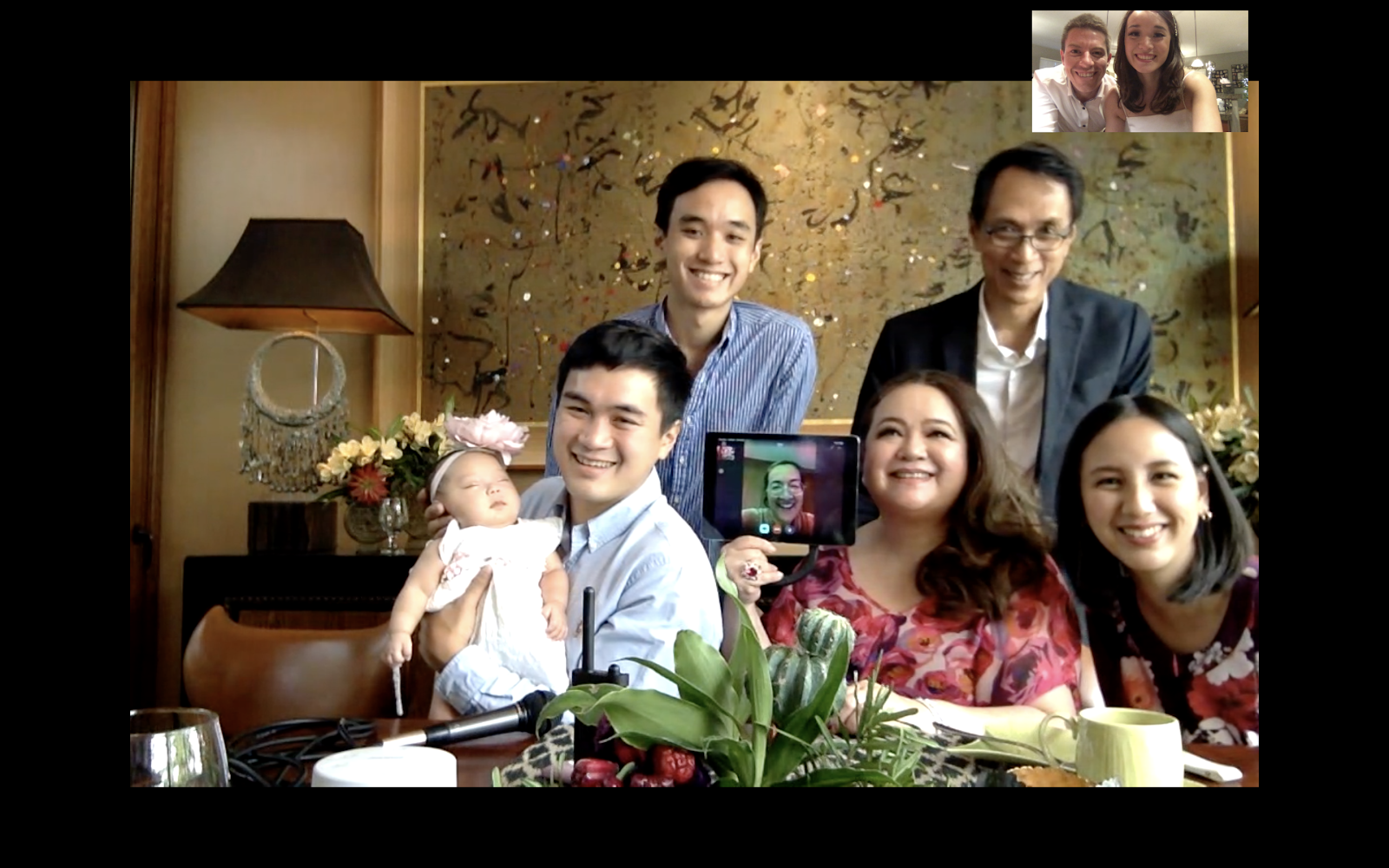 Second, technology is a gift. Technology allows the world to become smaller. It allows moments to be shared, near or far.
Third, perspective is a game-changer. When I started to focus on what God had blessed me with, the things I couldn't have didn't matter as much anymore. Yes, I will always wish my family could have been present with me but they were with me in mind and spirit, and ultimately, I had their loving support. What more could I ask for? Even if things didn't go the way I had planned, God's plan was the better plan.
Married for a few months now, Anthony and I are overjoyed to be married to the one we've waited so long for. We're glad we made the bold choice to get married at such uncertain times. We still hope that one day we could celebrate with everyone again and of course, give my dad the chance to truly walk me down the aisle. Until then, this is our wedding story.
Edited by Büm Tenorio Jr.