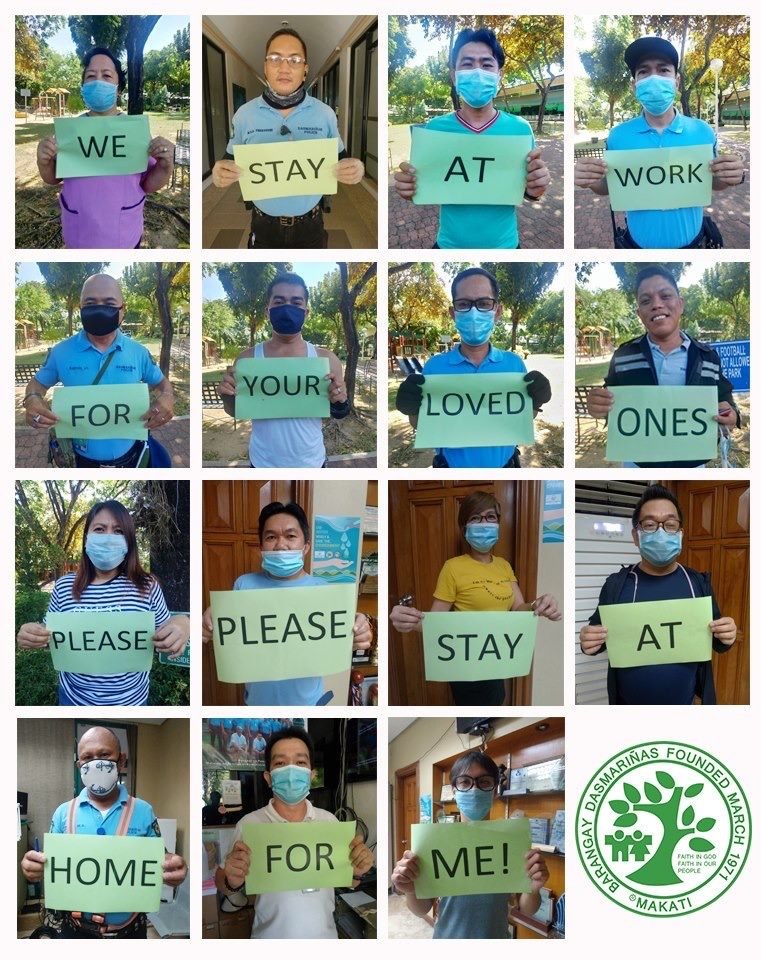 I have been blessed to be a barangay captain of a wonderful community. I never expected our residents to come together in such kind and gentle ways during this COVID-19 pandemic. The community I belong to is Barangay Dasmariñas located in Makati City.
" In the same way that many are experiencing COVID-19 'cabin fever,' some in our community are experiencing 'mansion fever.' "
Dasmariñas Village is an iconic, exclusive enclave where houses are meters apart and living areas range from 600 to 1,000 square meters per house. One would think that the people here would behave differently than average people, but the truth is we are not too different from other average communities. We also have pasaways (stubborn or disobedient people) in our midst, albeit a small percentage. In the same way that many are experiencing COVID-19 "cabin fever," some in our community are experiencing "mansion fever." But overall, the majority of residents have abided by the law and stayed home.
When President Duterte announced that Metro Manila would be under enhanced community quarantine (ECQ), many kind-hearted residents donated to the Society of Makati Dasmariñas Ladies, an organization that was established by the barangay one month before the lockdown.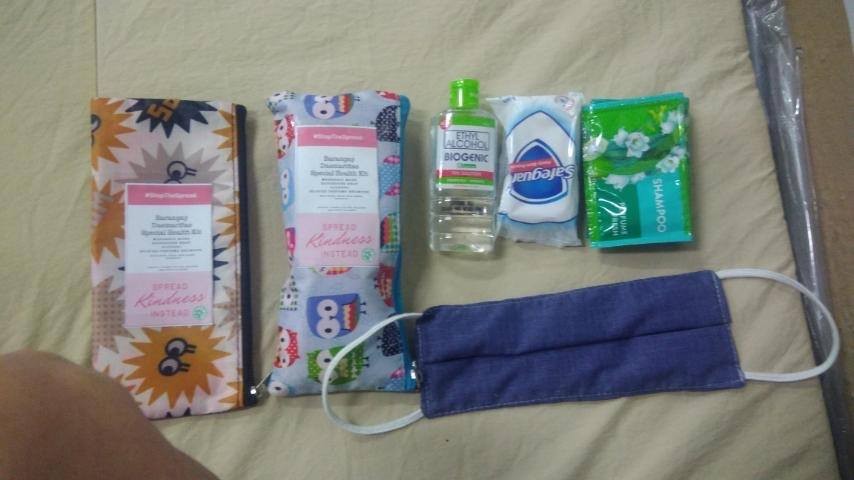 They donated food, money and protective gear such as face masks, face shields and alcohol. As a result of the generous donations that poured into the barangay ladies' organization coffers, we were able to give out food to displaced workers of Colegio San Agustin, displaced construction workers, garbage collectors, displaced gym people, other neighboring barangays, public hospitals, church and our own frontliners. As this article is being written, the giving and distributing continues.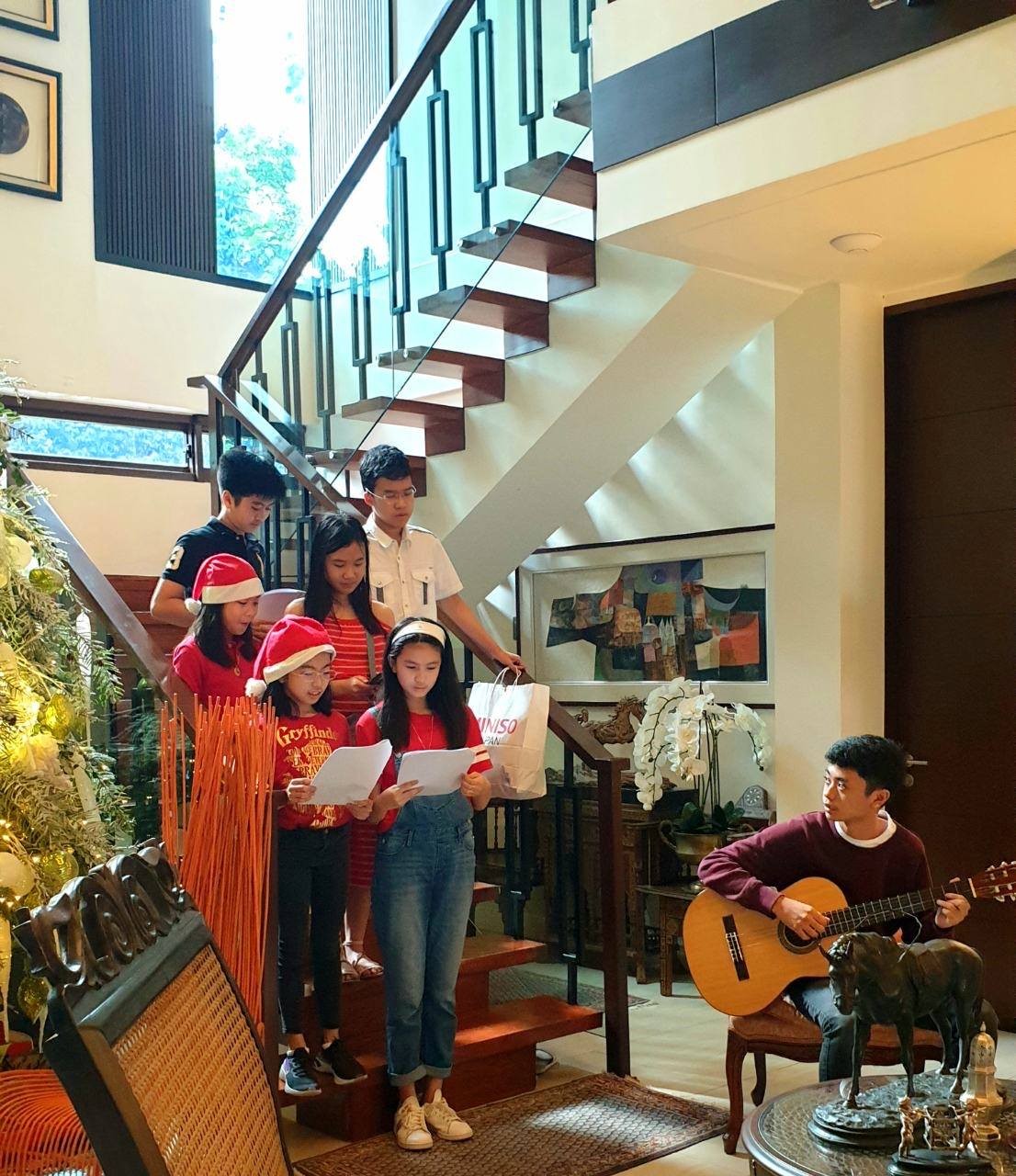 We are proud of our newly formed Barangay Children's Association, founded last year. Members of this group ranging from 14 years old and younger, donated their hard-earned caroling money to the Philippine General Hospital (PGH) as well as health kits to Tagaytay people whose lives were disrupted by the eruption of the Taal Volcano in January.
We gathered a group of resident doctors who were willing to provide service for residents who feared going to hospitals. We salute these heroes, our resident doctors, who made themselves available to the community in this unusual way.
Colegio San Agustin sheltered our barangay tanods (guards) until the modified enhanced community quarantine (MECQ).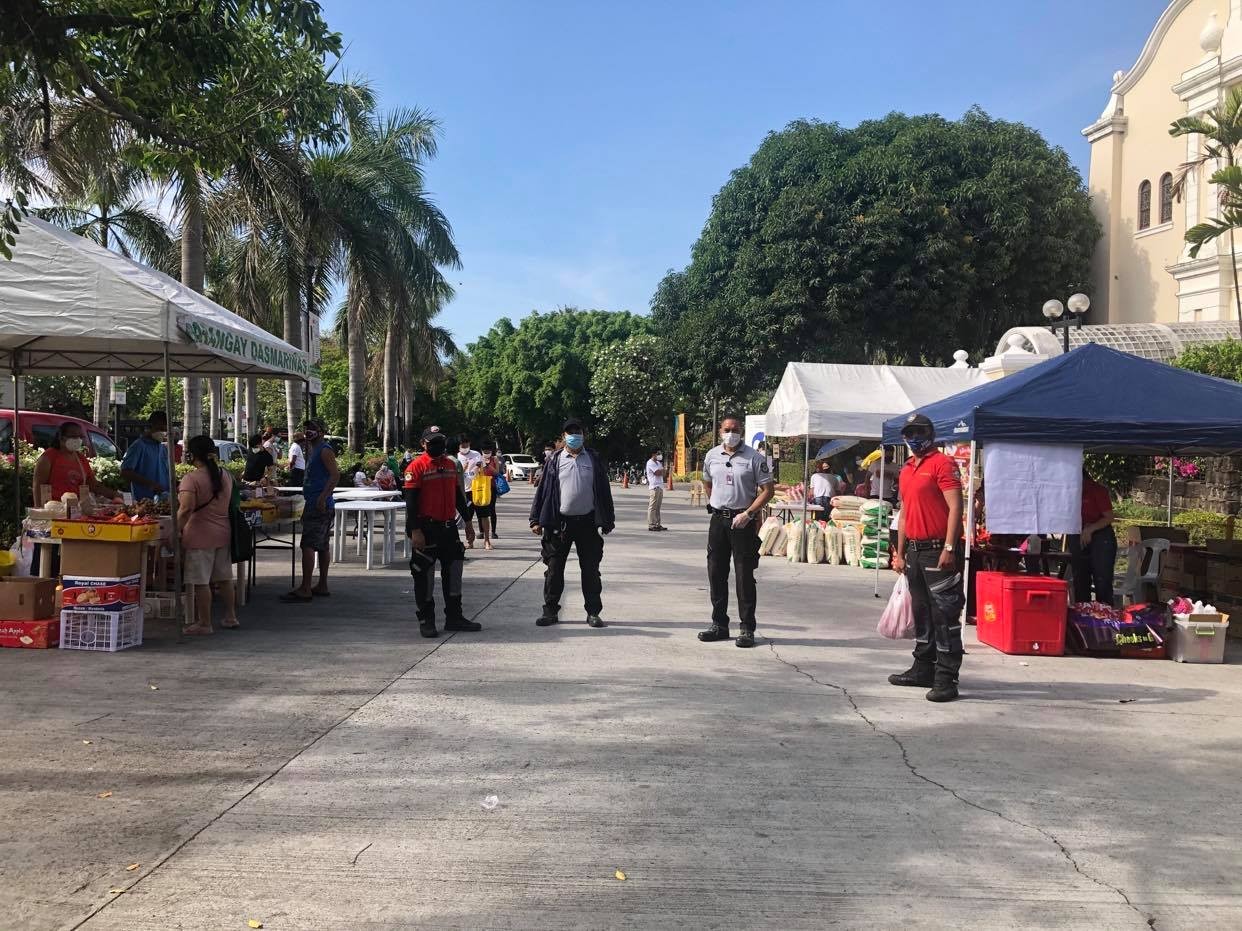 Together with our neighboring Barangay Forbes Park, we set up a lockdown market. Santuario de San Antonio provided the venue for the marketplace and has been supportive of our efforts throughout this pandemic. This initiative provided much needed food and resources for our community during these difficult times.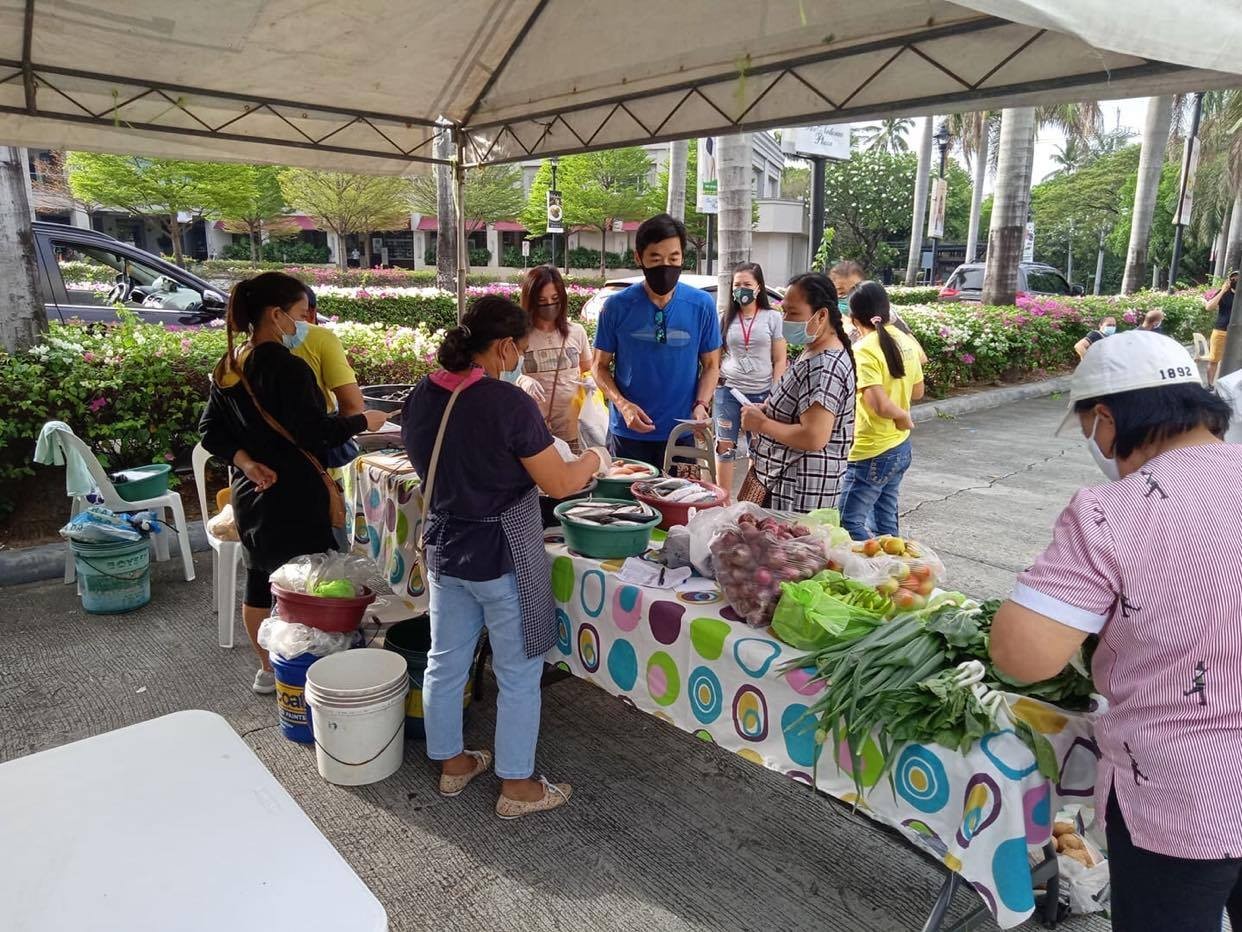 Our Viber marketplace, which I set up a year ago, came to the aid of residents during the lockdown. To date, we have more than 1,100 members. Our network became the place to go when people needed food and non-food products and services. The barangay food brigade was formed and another Viber group was created for crowd sourcing and sharing. Residents ordered in bulk and the food brigade volunteers segregated and packed the orders for residents' convenience. Two months before the lockdown, we created a separate Viber group, "Barangay Dasmariñas Friends," as an interactive site to exchange information and news and even jokes. Perfect timing, just in time for the lockdown! Neighbors helped neighbors with information. In this short span of time, the community became more connected and many residents became friends.
Together with the church, the school, the doctors, the frontliners, and the homeowners' association, we joined as one team to thrive during these tough pandemic times. The other barangays in Makati became our barangay's support group also. As I embraced new duties, I drew inspiration from my fellow barangay captains in more destitute areas whose duties were more difficult to fulfill compared to mine.
As in any group, there will be some people who choose not to follow laws and rules. One of our most challenging tasks as a barangay was to enforce our city's stay home order. We also struggled to ensure that people honored our responsibility to prevent stray animals on the streets, as the law requires. With 1.9 square kilometers to patrol, thank God for an informal, concerned citizens' watch group who reported on law offending residents.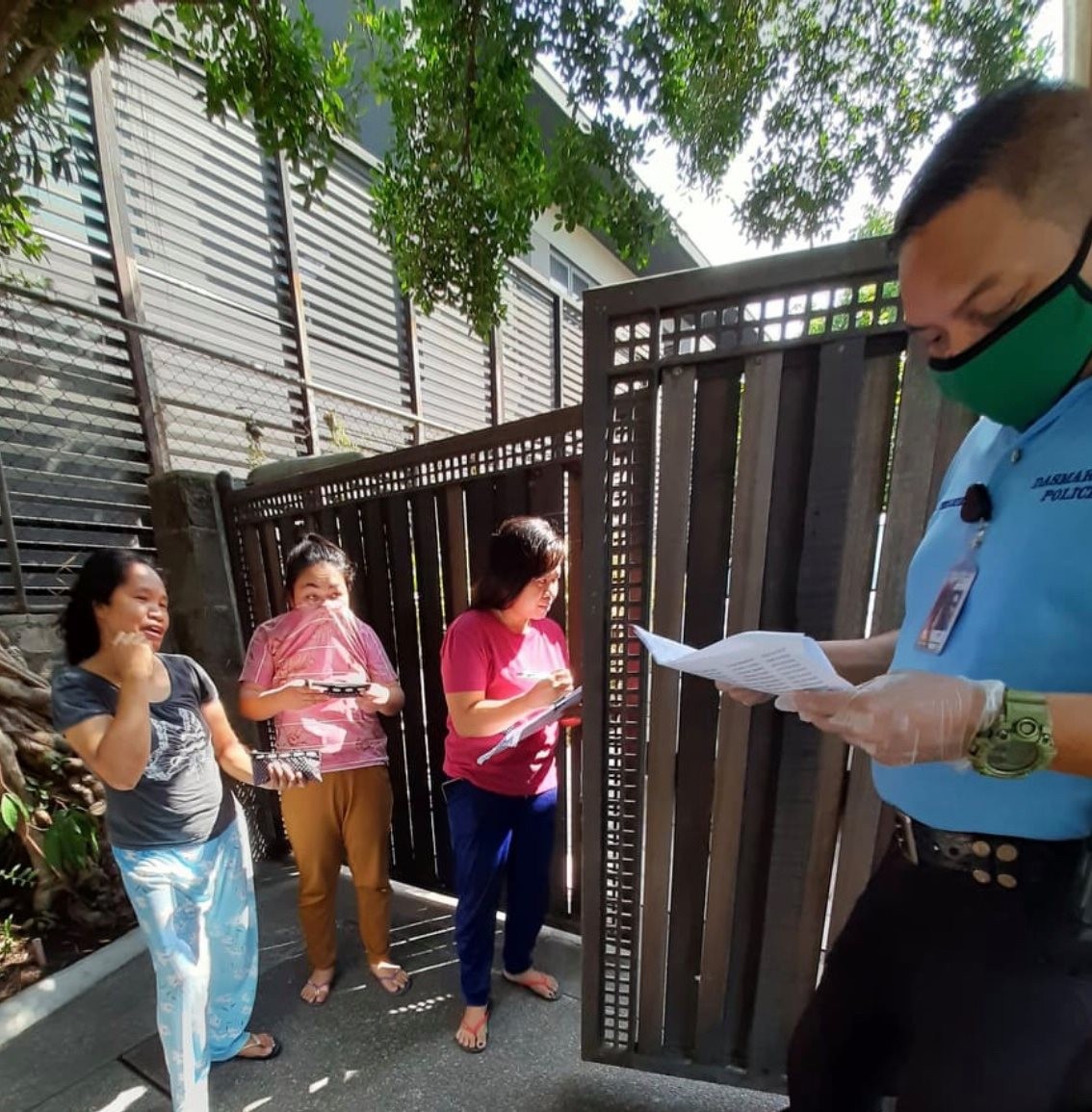 As the government eased from ECQ to general community quarantine (GCQ), the barangay slowly relaxed its grip on law enforcement. The responsibility of health protocols was shifted from government to people. The barangay still continued to remind people to wear masks and maintain social distancing. After several months under lockdown, I would presume that people have learned lessons on slowing down the spread of the disease. People should be made to understand that each household head should be responsible for educating and enforcing health protocols in their own homes. Quarantine may seem like a medieval method but it is what is working right now. Staying safe at home is necessary but there comes a time when we have to choose between paychecks and saving lives. It is impossible to keep people at home forever. That is why we have to learn how to live with the coronavirus reality; by practicing stringent measures such as wearing masks and maintaining social distancing. These are habits that have been proven to work.
The pandemic has taught us many lessons. People are learning to be more hygienic and neighborly. Many are striving to provide care for others in practical ways as we all are encouraged to rethink our priorities.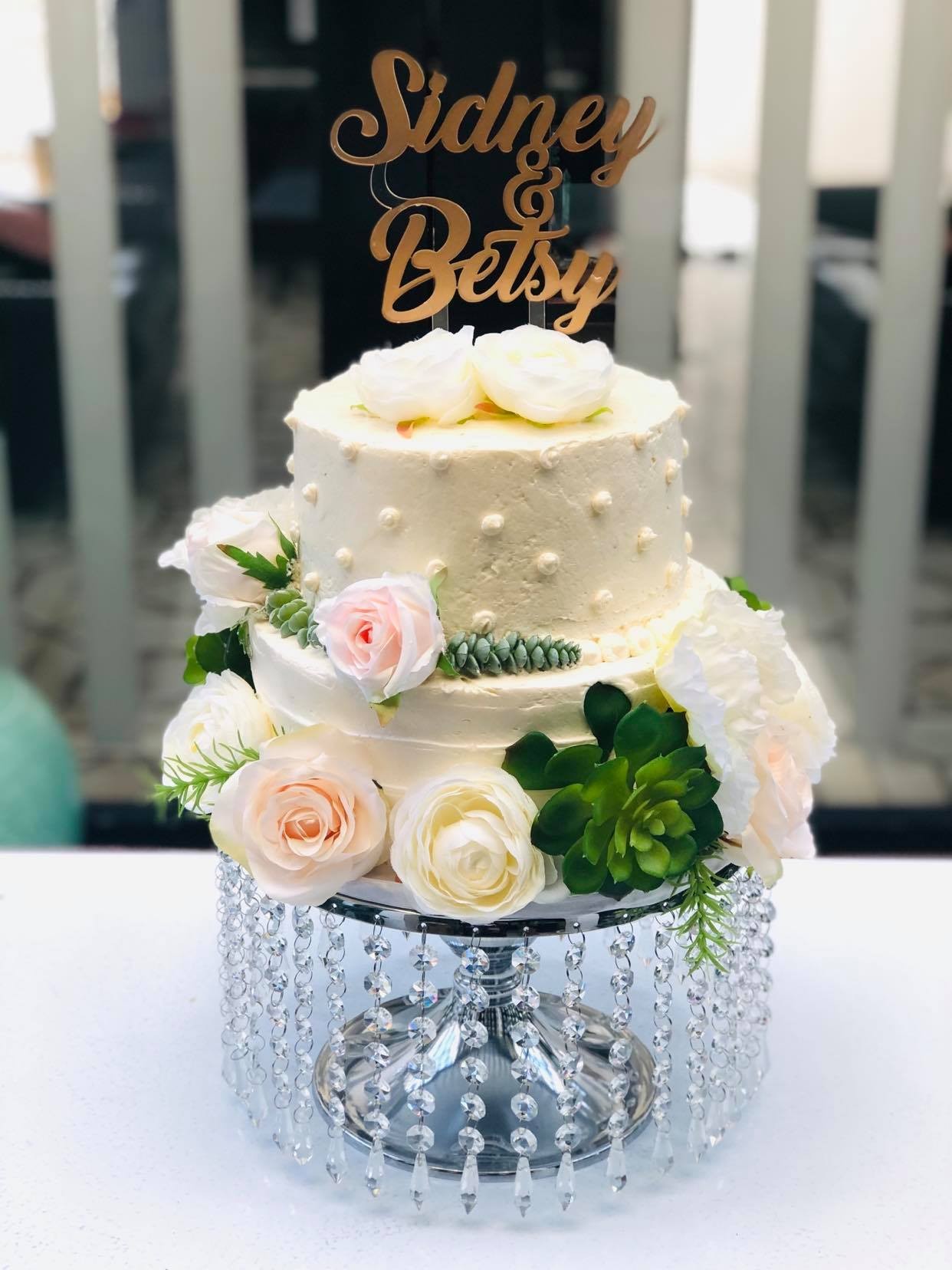 In my personal experience, I was able to do many things I didn't have time for before the pandemic determined our schedule. I was able to make progress on many of my major "bucket list" items. I wrote and self-published two books. I was able to sell my first wedding cake, as well as make many birthday cakes. I memorized two piano pieces, developed new recipes, spring cleaned and repaired my house. My happy hobby bakeshop business improved during this COVID-19 pandemic. For me, it was actually fun to stay in my sanctuary. In spite of our inability to visit personally, I was able to interact and connect with people through social media, even making many new friends.
I still go out for essential errands but I am very careful nowadays. Life will not be the same. What used to be expressions of affection are now health risks. Wearing masks has become a sign of respect and care for others. I have to rethink how to operate my main business. And my faith, can I remain strong when fellowship in church is replaced by video conference?
As the government is relaxing our COVID-19 restrictions, we should think of how we might rise again as one barangay, one city, and one country. Everyone has been affected by the pandemic and its consequences, yet the suffering is not equal. There are many people who feel more pain and loss than others. We should remember and empathize with those who are strongest hit. When some people questioned our desire to help others beyond our community, I was glad the majority of our donors agreed that this kind of outreach was necessary. They understood that some needed help more than our community members and donated to help the ones who were most desperate, even though they were outside our area. As time goes by, I sensed that the pandemic is dragging everyone's morale down, including mine. We should keep the spirit of service and charity alive. Empathy and kindness are essential tools for national recovery. And kindness to other people is what makes our barangay community truly wealthy.
Edited by Büm Tenorio Jr.