(Editor's note: The article was written weeks before the House Legislative Franchises Committee rejected the franchise renewal of ABS-CBN.

)

"I am asking you to be on lockdown with me for the rest of your life," is what I asked my girlfriend on the day of our engagement. It has been a few months in the making and I finally mustered up the courage to ask her the big question. Thankfully, I found the right timing during the quarantine — while we're both cooped up in my home with both of our children.
I see myself as a busy man and to be honest, before the lockdown, I did not have time to think of the hustle entailed in proposing like thinking of the right words to say and hunting for the perfect ring. My girlfriend, Michelle Arville, is just as busy, she's a patient experience officer at St. Luke's.
You see, our love story was unlike any other. I met Michelle through my sister, the late Department of Environment and Natural Resources (DENR) secretary Gina Lopez. Before she passed, she played cupid and left me the greatest gift she could possibly give me — a second chance at love.
The stars aligned for us that fateful day of our first meeting. Michelle was on her day off when she filled in for a colleague who was unable to attend to my sister Gina when she was still battling her illness.
"I want you for my brother," my older sister told Michelle on their first meeting after asking her name, age, and marital status. I was shocked but perhaps the bold gesture was just what I needed. Since my last marriage, I have to admit, my confidence in choosing a partner for myself is nonexistent.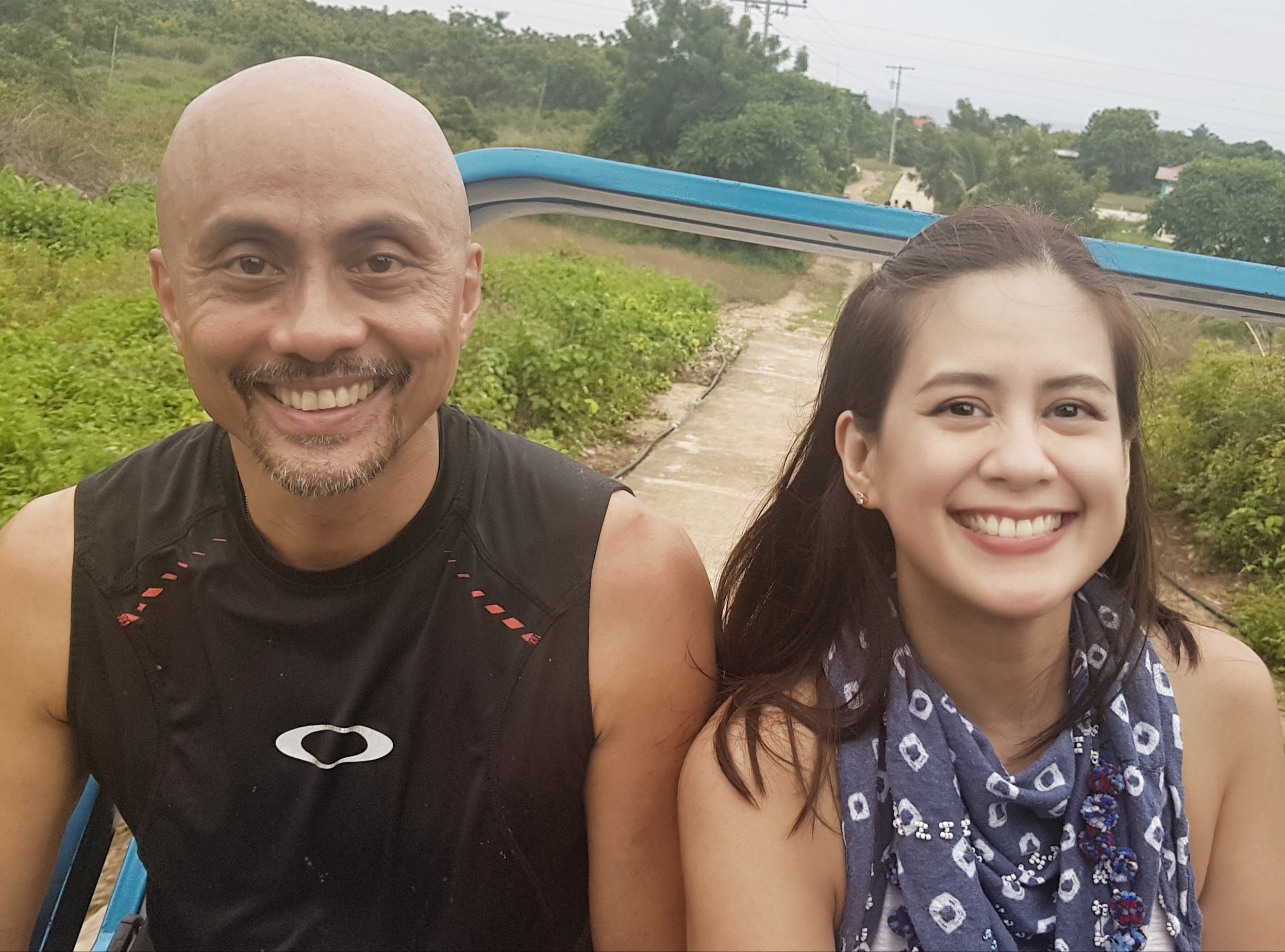 We weren't each other's types. I'm into athletic women and Michelle, whose only cardio was going to the mall, thought I was a bad boy. But despite our differences, something just clicked between us.
It was as if everything fell into place when Gina met Michelle. My other siblings fell head over heels for her, too — it was a first that my family gave a woman their unequivocal approval. I admit, I was a little uneasy at the thought of going back in the dating scene but my family gave me the push I needed to pursue another chance at love.
Our year-long relationship is built on God. What actually made her decide that I'm the one for her was when I accompanied her to a Simbang Gabi Mass just last year. She is devoted to the nine-day series of Masses. Every year, she doesn't miss a beat. For 26 years straight, nine days, at 4:30 a.m., she would be there.
For her, a man accompanying her to a Mass out of his own volition was a telltale sign that that man was meant for her. To this day, I still thank my past self for getting up at 4 a.m. that day and getting me to where I am now with the love of my life.
Michelle and I are both single parents. Our top priority has always been our kids. I have a 19-year-old son and 15-year-old twins while she has a 21-year-old son. Before I decided to propose to her, I had to ask for their permission. It was an easy 'yes' for the kids. They even pitched in their ideas to make the lockdown proposal come to life.
In a video shot by my son, I finally mustered up the courage to propose to Michelle on her birthday, last April 9, while we were in a video conference with her friends. I made sure to do it in front of her friends just to make sure she knew that I was dead serious in asking for her hand in marriage.
Since it was her birthday, I was ready with other gifts before surprising her with the big question. Michelle, who was unsuspecting at first, received a box of cookies followed by photos of a fitness tracker and a pillow. Since the country was still on lockdown because of the coronavirus pandemic, I had no other choice but to print out her gifts until it was safe to buy them.
What came after the series of gifts was a pyramid-like plastic and a photo of the ring. Since I couldn't buy the ring yet, my daughters suggested I create a hologram of her soon-to-be engagement ring just so I wouldn't propose empty-handed.
I knelt down on one knee, in front of her friends as our witnesses, I asked: "Michelle, will you please be my second chance? Spend the rest of your life with me? I am asking you to be on lockdown with me for the rest of your life."
" The global pandemic taught me that there's hope in something like this and that you can beat the unknown with love. "
Actually, it wasn't hard to propose given the circumstances that we were on lockdown. Looking back at it now, it was the safest way to propose. At the time, I couldn't buy the ring yet, and if she said no, I wouldn't have to experience the sting of having to return the ring.
What made the proposal hard was that she didn't say yes right away. So, the question was just hanging in the air for quite some time, even her friends at the video conference were just as eager as I was to hear her say yes. But I knew Michelle was only thinking of her only son. The good mother that she is, she made a promise to her boy that she wouldn't remarry because he was hurt when his father remarried. I understood completely, as a father, I knew that you don't just break promises to your children.
After a few shifts of kneeling down on my left knee to my right knee and back to my left, just waiting for her answer she finally said yes. It was only after the proposal that I found out that my mini-lockdown proposal speech was what made her give in.
Of course, I had my disclaimers for her since marrying into my family is not a joke. Look at the situation now, we got engaged, and then suddenly the company I work for is facing an impending shutdown by the government. But despite all this, I know that we would survive anything so long as we put God first in our relationship.
The only thing left for us to do now is to finally tie the knot. We both agreed that once the pandemic dies down, we will be having a civil wedding ceremony first. Nothing fancy, just an intimate rite.
Since this is our second shot at marriage, we want our wedding not to focus on both of us, we want it to be for our kids. Our wedding should and would be in the eyes of our children, our top priority.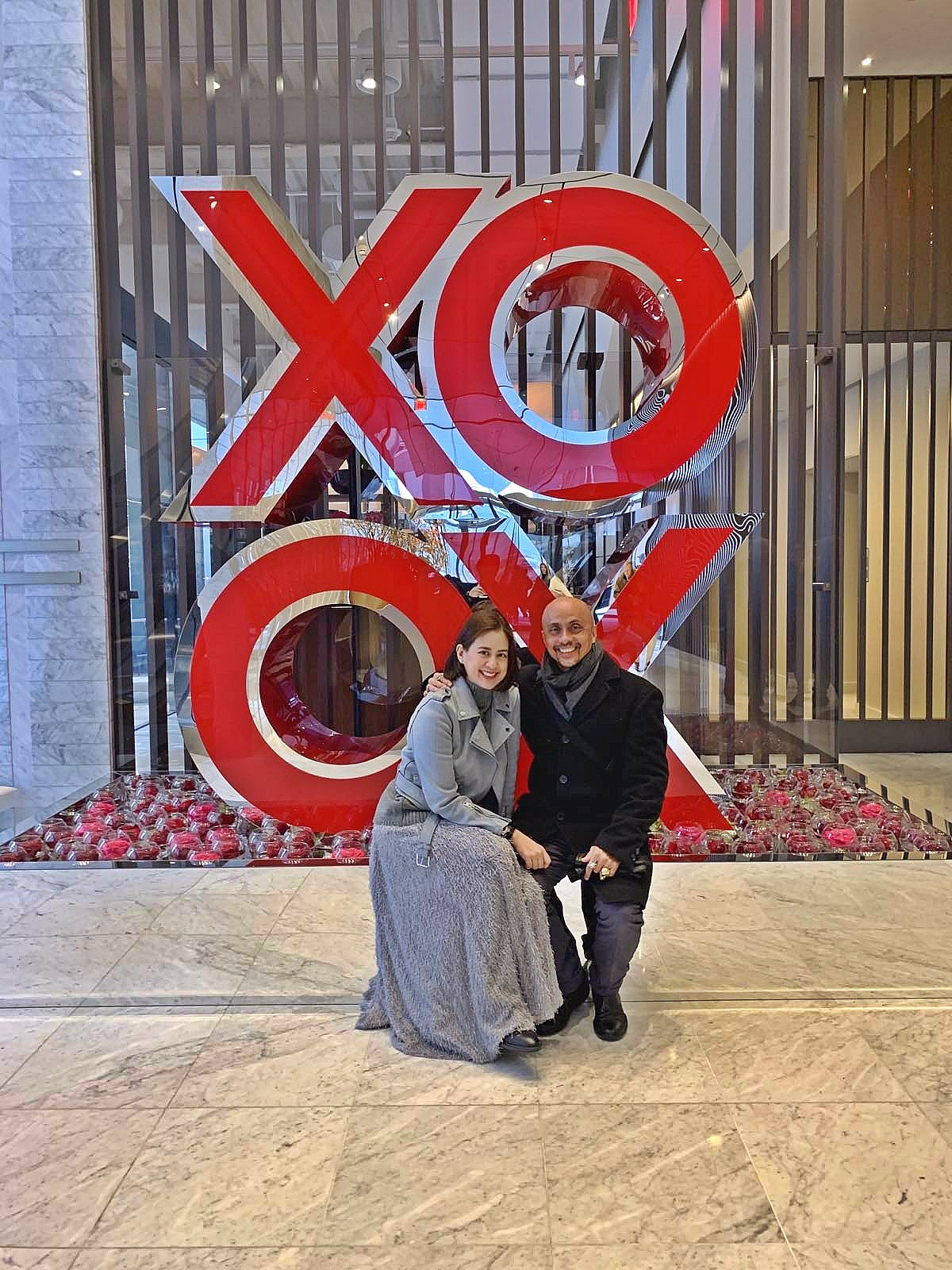 While a church wedding is still a blurry vision in the future as the whole world is still battling the pandemic, our plans for a church wedding are still premature. We just know that it would be done in San Francisco, California where both of our mothers are residing.
The pandemic has brought out so many uncertainties and fear among us. Left and right, there always seems to be another challenge waiting to be conquered but despite all this, I'm grateful I can take comfort in Michelle holding on to me and her son's love during a time like this.
In her words: "The global pandemic taught me that there's hope in something like this and that you can beat the unknown with love."
And I agree with her, with our milestone amidst the pandemic, I can say that we beat the unknown with our love.
Edited by Büm Tenorio Jr.