It is at a time of crisis when energy is most needed to keep the country going.
Vehicles need to fuel up so they can bring doctors, nurses, and other frontliners to hospitals. Trucks and lorries have to remain operational so they can transport food and other basic goods to markets. Power is needed to light our households and to enable internet services.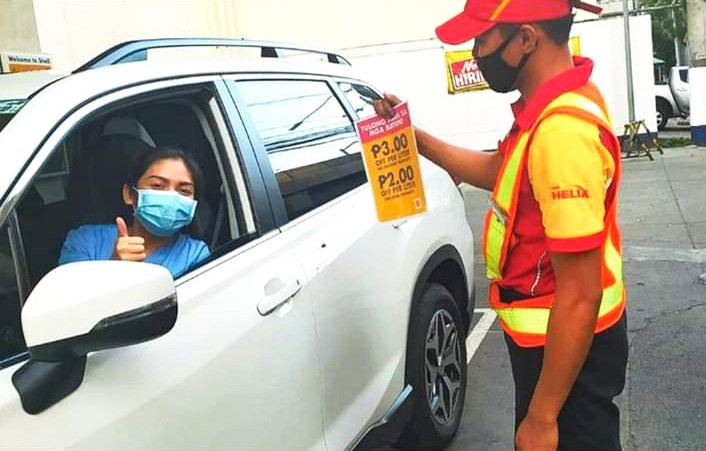 When the lockdowns started in March, we at Pilipinas Shell simply found ways to work while observing all precautionary measures to ensure minimal but safe contact not only among our employees, but between them and those we serve.
Shell stations all over the Philippines remained open to serve the public. These helped facilitate the continued transportation of goods and critical services, as well as the mobility of our customers.
We continued operating our Malampaya facility to provide the electricity needs of households in Luzon. We maintained safe and reliable operations of our supply terminals.
Most of our staff had to adjust to the unique challenges of remote working. The nature of their jobs required some to show up for work at our supply facilities and deep-water rigs. We had our own frontliners, composed of our forecourt service champions, mechanics and drivers.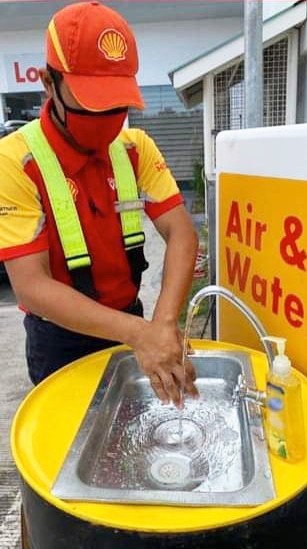 What struck me most was not only the initiative and the capability of our people to adapt to what was happening, but also their willingness to roll with the punches and keep our service up 100 percent.
I saw how Shell staff continued to deliver and take care of our business. I witnessed how colleagues looked out for their teammates. Most of all, I am proud of how Shell's different business units found ways to take care of our extended workforce and the communities we serve.
Shell has reached almost 800,000 Filipinos through various COVID-19 response activities. The company has provided 3.8 million liters of discounted fuels for the transport of healthcare workers, frontliners and critical goods.
Meanwhile, Pilipinas Shell Foundation's "Ani Para sa Bayani" program has provided more than 522,000 meals to, among others, frontline workers and affected communities.
The pandemic has brought out the best in us and I am proud to say that the Bayanihan spirit remains strong among the people in Shell.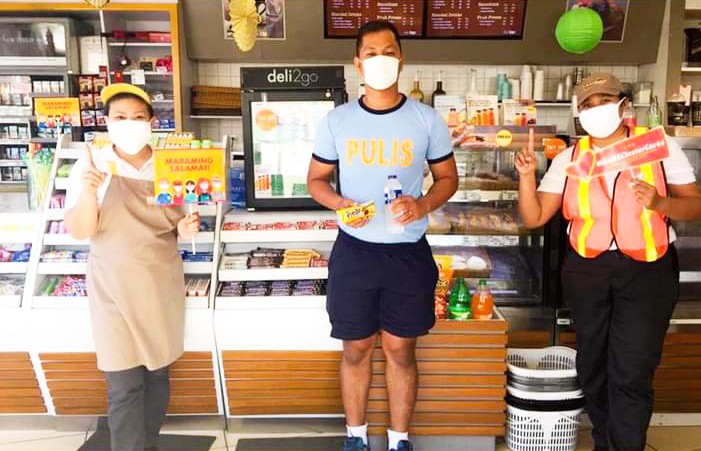 Looking towards the future with resilience
For Shell, the year 2020 seems to be a string of challenges.
In January, we felt the impact on aviation fuel demand when air travel was temporarily stopped because of the ash fallout from the Taal Volcano eruption.
The pandemic also started at the worst possible time, when the oil production talks between Saudi Arabia and Russia collapsed in March, flooding the market with oil and starting a free fall in oil prices.
Now, because of the lockdowns resulting from efforts to stem the pandemic and their negative impact on the economy, we do not know how long it will take for fuel demand to pick up. Air and sea travel is still limited; many manufacturing companies have reduced or shut down operations; public transportation is minimal and the movement of people is limited to the essential.
We have had to reshape our portfolio into one that is resilient and supportive of our strategy. We've doubled up on managing our costs to ensure that we remain competitive. We are reviewing parts of our organization to become simpler, leaner and more customer-centric.
One of our more strategic decisions was the transformation of the Tabangao Refinery into a world­-class terminal. This shift in supply chain strategy was necessary, though a difficult decision to make.
The move is part of our efforts to strengthen Shell's financial resilience amidst the significant changes and challenges in the global refining industry. This also sets the stage for a future that will rely on more and cleaner energy solutions.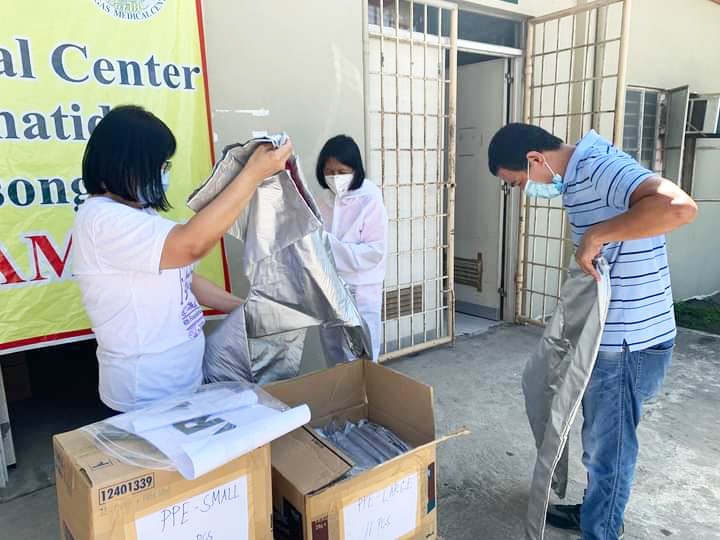 Even as we embrace these changes, Shell is committed to maintain its presence in Tabangao and continue to support the communities through its corporate social responsibility programs.
The COVID-19 pandemic may well be one of the most difficult challenges we've faced so far, but we are a company that has weathered more than our fair share in the 106 years we've been doing business in the Philippines.
Our recovery strategies are in place across all our businesses. We are driven by the belief that the Philippine economy will once again be on the growth trajectory — we want to be in a good position to support that growth when it happens.
We are looking beyond this pandemic because we are committed to our purpose: to power progress together with more and cleaner energy solutions.
Whatever happens, Shell is prepared for any scenario that may come its way. As we always say, kasama ninyo kami sa bawat biyahe ng buhay.
Edited by Büm Tenorio Jr.