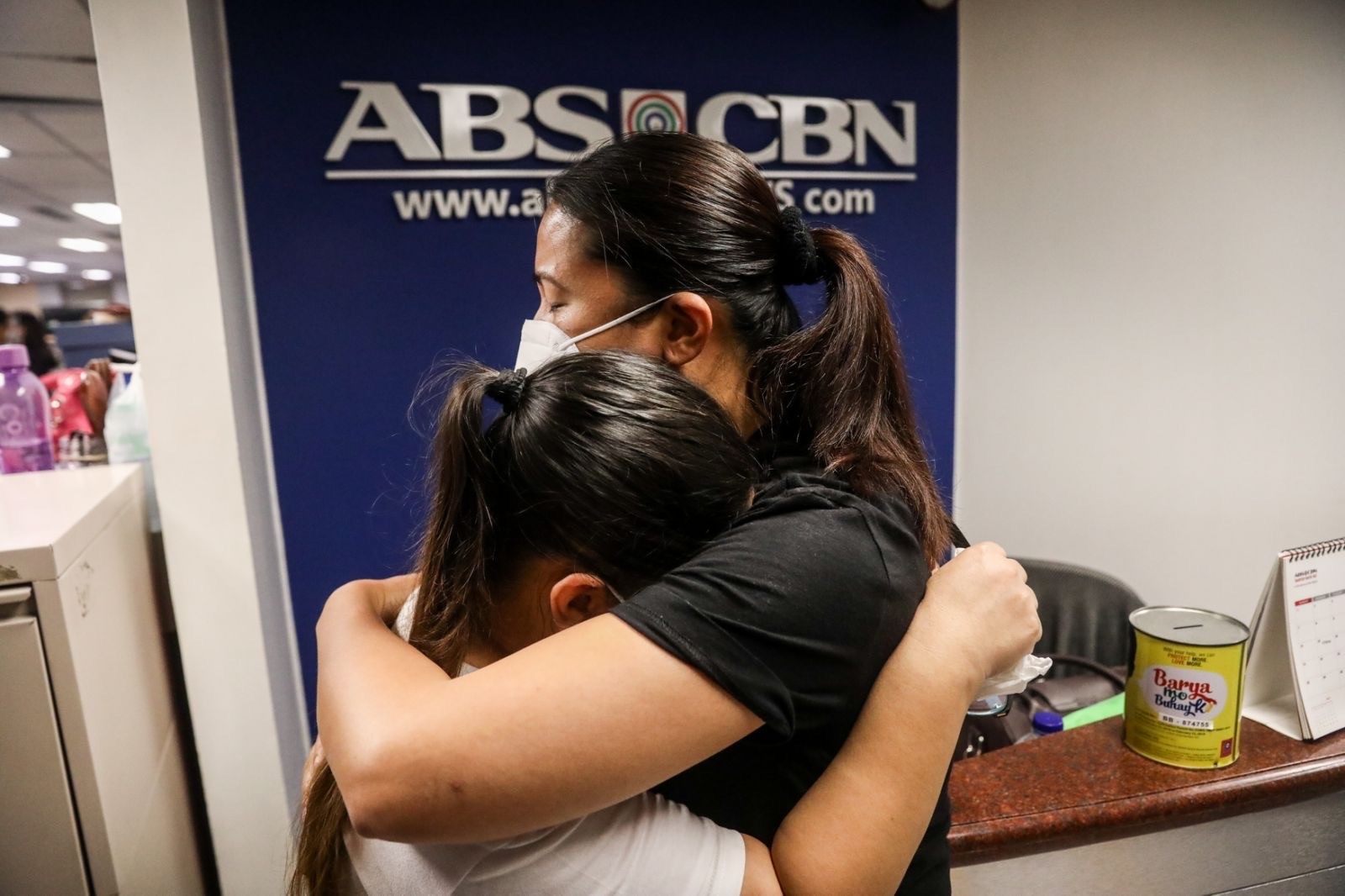 I suppose it is safe to assume that by now, most Filipinos know we in ABS-CBN are dealing with more than just the pandemic. This does not mean we belittle the COVID-19 experience in any way. How can we? How can anyone? This one virus, paradoxically simple enough to be killed by the washing of hands, has also been complex enough to kill hundreds of thousands of people. Those of us who have managed to avoid it are unable to avoid its economic effects. The choice between dying from COVID and dying from hunger is now very real.
When I say that COVID-19 has not been the only indigestible thing on our plate, I only mean to describe to you just how dark and how heavy our days have been. There is more than one diabolical monster trampling on our lives. We have been wilting under their combined shadows, and we have not seen the sun in a while.
As I write these words, more of my colleagues are being sent their letters of retrenchment. We are losing the best of us, the company's heart and soul, thousands of mothers, fathers, and breadwinners, thrown into unemployment at the worst possible time. By the end of the day, our local news stations across the country will go dark, leaving my regional colleagues jobless, and their communities without a regular source of credible news. Those of us who remain are volunteering pay cuts to try and save the rest. There is no certainty if this will even work.
It may sound a lot like what is happening to workplaces elsewhere. But I would like to state this one important difference — while the blow of COVID-19 may be called by some as an act of God, the shutdown of ABS-CBN was an act of man — a powerful man, whose plans and feelings were allegedly frustrated by the company's existence. This makes the ABS-CBN tragedy uniquely harder to stomach, and nearly impossible to accept, especially in a profession like mine that is rooted in fighting injustice.
The similarity between these two monsters is ominous, too. Aside from killing people's livelihood, both the pandemic and this repressive act by the government have nearly killed something else — the journalists' ability to bear witness to the truth.
Before COVID-19, the aspect of "being there" was inseparable from journalism — one had to be on the scene to get a full grasp of the truths being hidden, as well as the lies being told. It is the spirit of bearing witness that propels journalists towards dangerous situations like warzones, contested waters, the eye of the storm. We need to see what's out there, so that we can truthfully report it back to you. "Being there" was for the public good.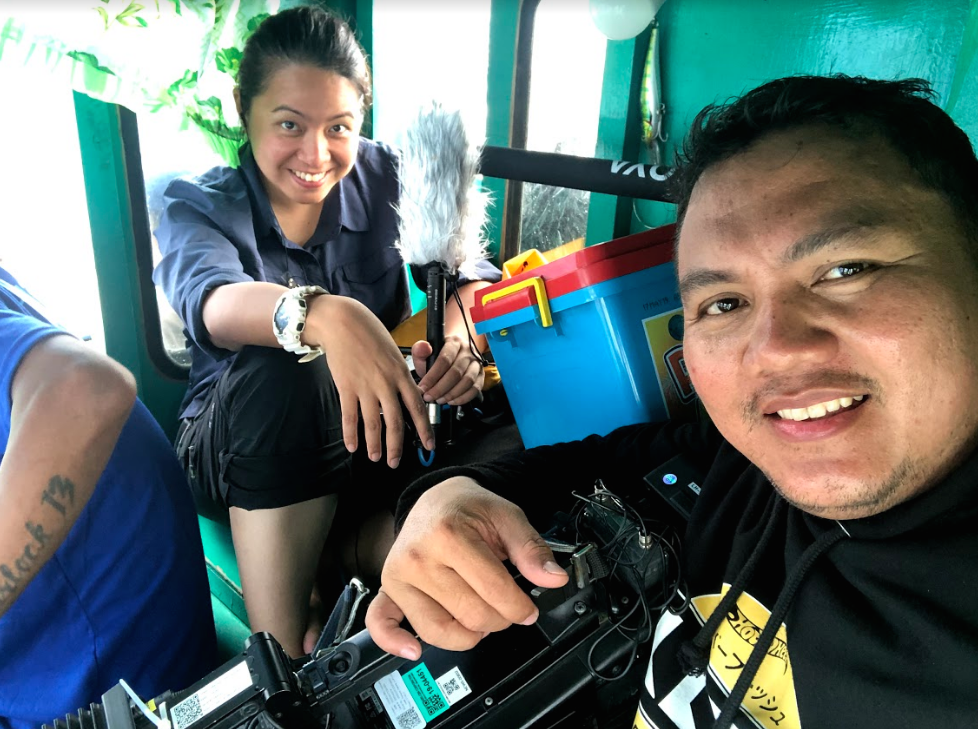 Before the government shutdown, I could tell stories as bravely as I could, every single day holding the powerful to account for their deeds and misdeeds. This is the essence of what we do, and we did this well. "Being there" is what we stood for.
Now, though, with COVID-19, and the realistic possibility that my team and I could be unwitting carriers of the deadly virus, "being there" now has the weight of possibly bringing more harm than good. This is why — however counterintuitive — we taught ourselves to stand down, limit our movement, and accept that in the name of safety, there will be places we can no longer reach, and stories we will not be able to tell.
But how should we proceed in response to the act of government repression?
Just like with COVID, there is also that sickening sense that doing the job the way it should be done could do more harm to others. There is the unshakable feeling that speaking truth to power will cause the powerful to pounce again, taking more innocent people down with them. Is this reason enough then to do the counterintuitive – stand down, limit our impact, and accept that there are stories that we can no longer tell?
I think not.
Because while an act of God is best accepted, an unjust act of man is always, always, best resisted.
" We exist to find and speak the truth, hold the power to account, and we do this for the people. "
We do not have the solutions yet. We are, to be honest, still battered, bruised, and bleeding. Many of us are still too broken to fight. But in this time of heavy darkness, I went back to the essence of journalism and reminded myself that it has not changed at all.
We exist to find and speak the truth, hold the power to account, and we do this for the people.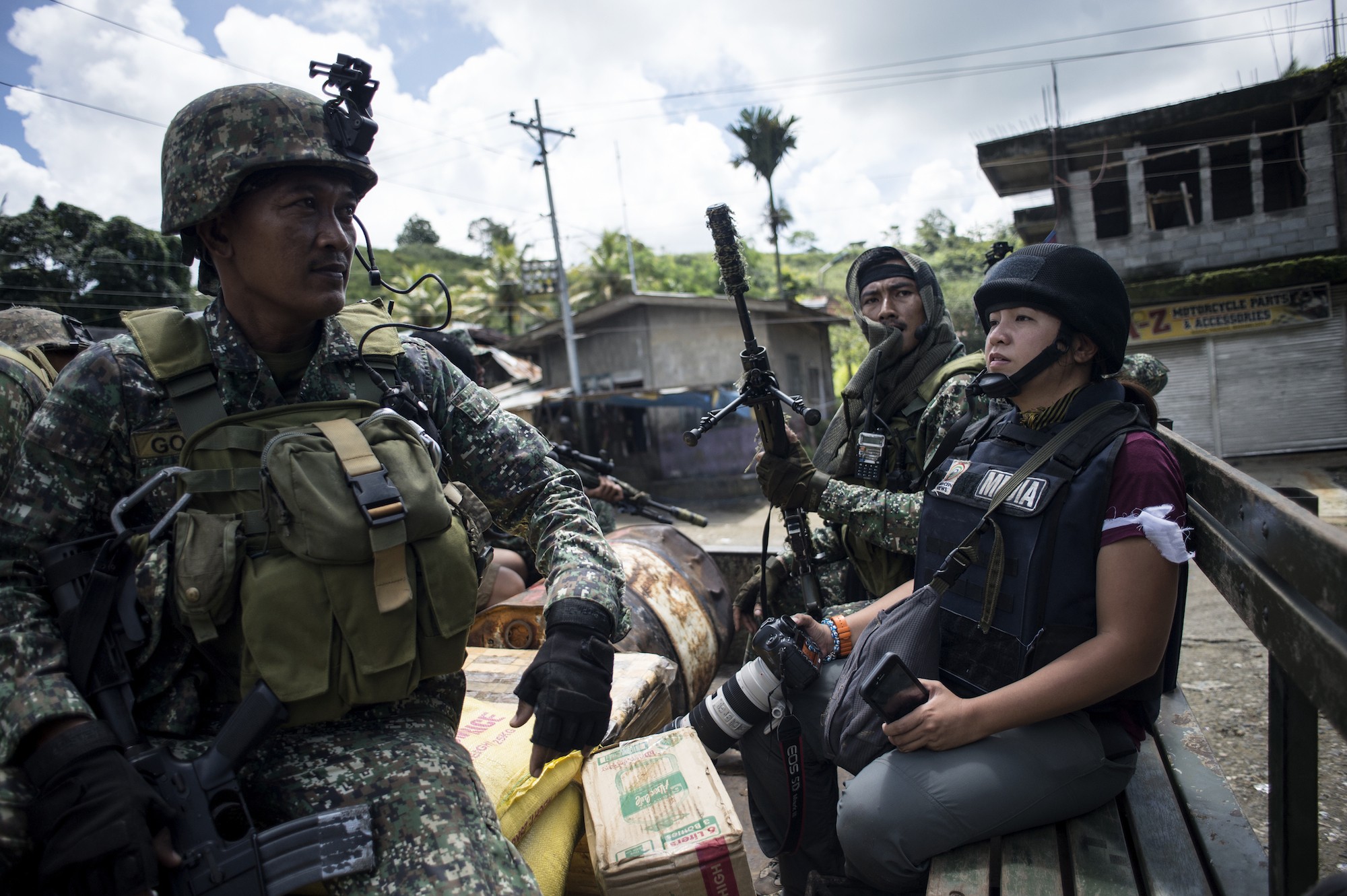 It is just infinitely more difficult to do it now. But past experience has shown me that I have done it before — and that there is a way to do it, still. We did it in warzones. Yes, there was danger ahead, but the truth was out there, too. So we prepared for it, put on our helmets, and carefully inched our way forward.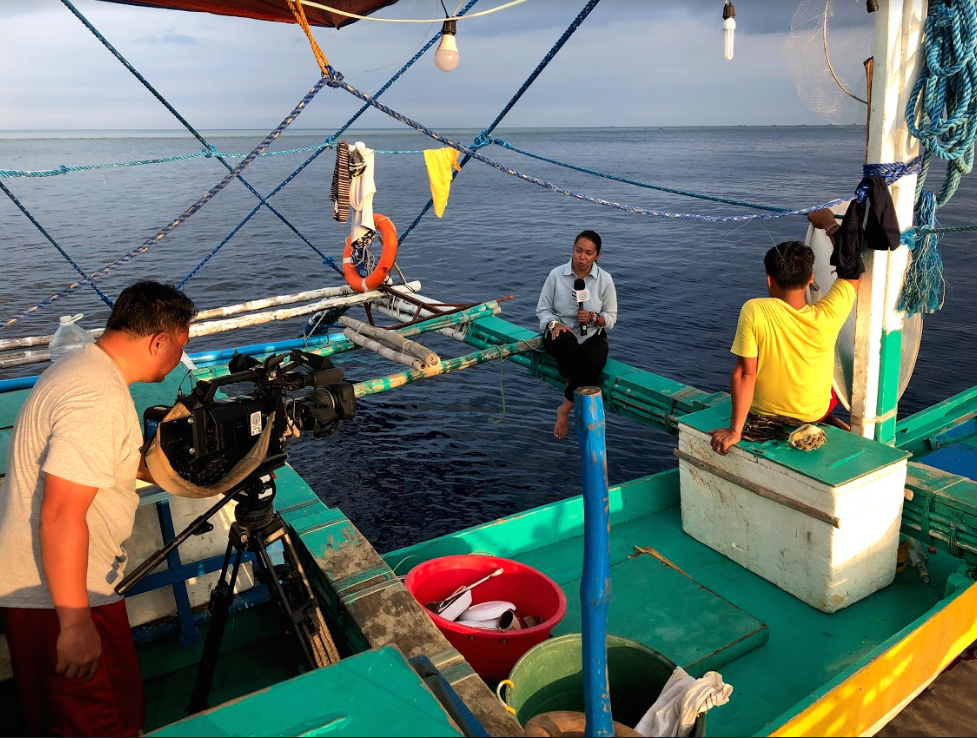 We did it in the West Philippine Sea. We knew that we would be too far away for anyone to come to our rescue should something happen. But we knew the truth was out there, too, hundreds of nautical miles away. So we prepared our rations, pocketed our satphones, and sailed carefully towards the truth.
" These guys in our yard now may be big, but all monsters are the same. Our duty remains unchanged. And the people we choose to serve need the light of truth now more than ever. "
We still do it now, inside COVID-19 hotspots. We know fully well that the virus could hit us at any moment, and consequently hit the people we love. But the truth is in there — just how many have gotten sick, just how full the hospitals are, just how badly the system is groping for direction. So we ask ourselves daily, do we still want to go out there? If the answer is yes, then we suit up, and try to capture as much of the truth in the shortest and safest amount of time.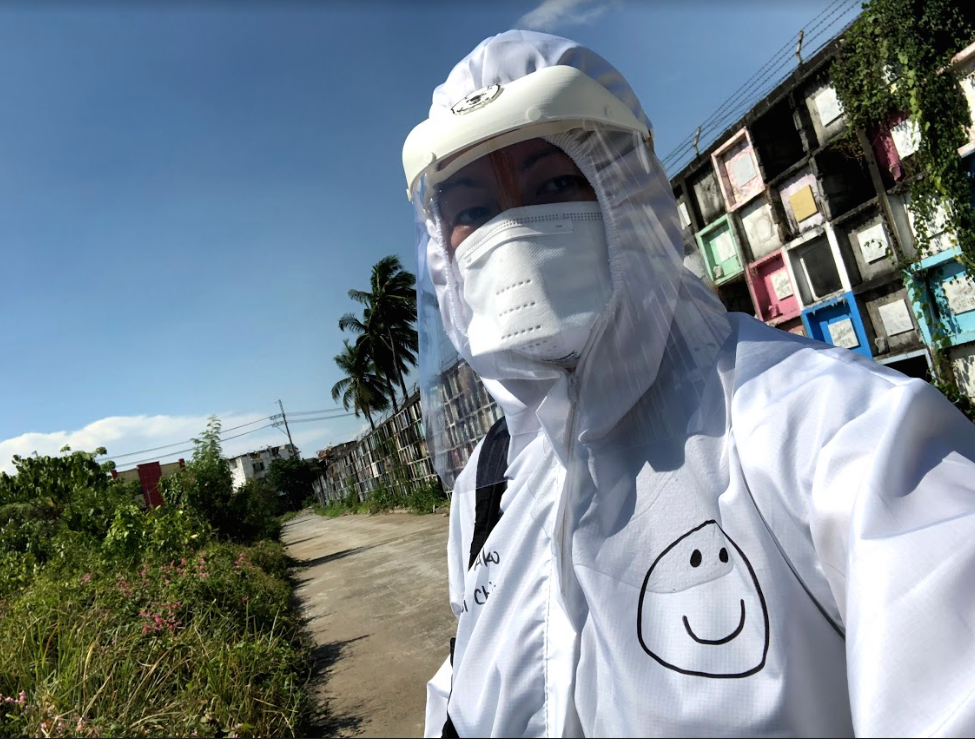 I wonder now how I could have even forgotten that the life of a journalist was never without risk. Perhaps this blow was just too big, too painful that it blurred my vision.
But I remember now. We have always had monsters causing trouble in our midst. These guys in our yard now may be big, but all monsters are the same. Our duty remains unchanged. And the people we choose to serve need the light of truth now more than ever.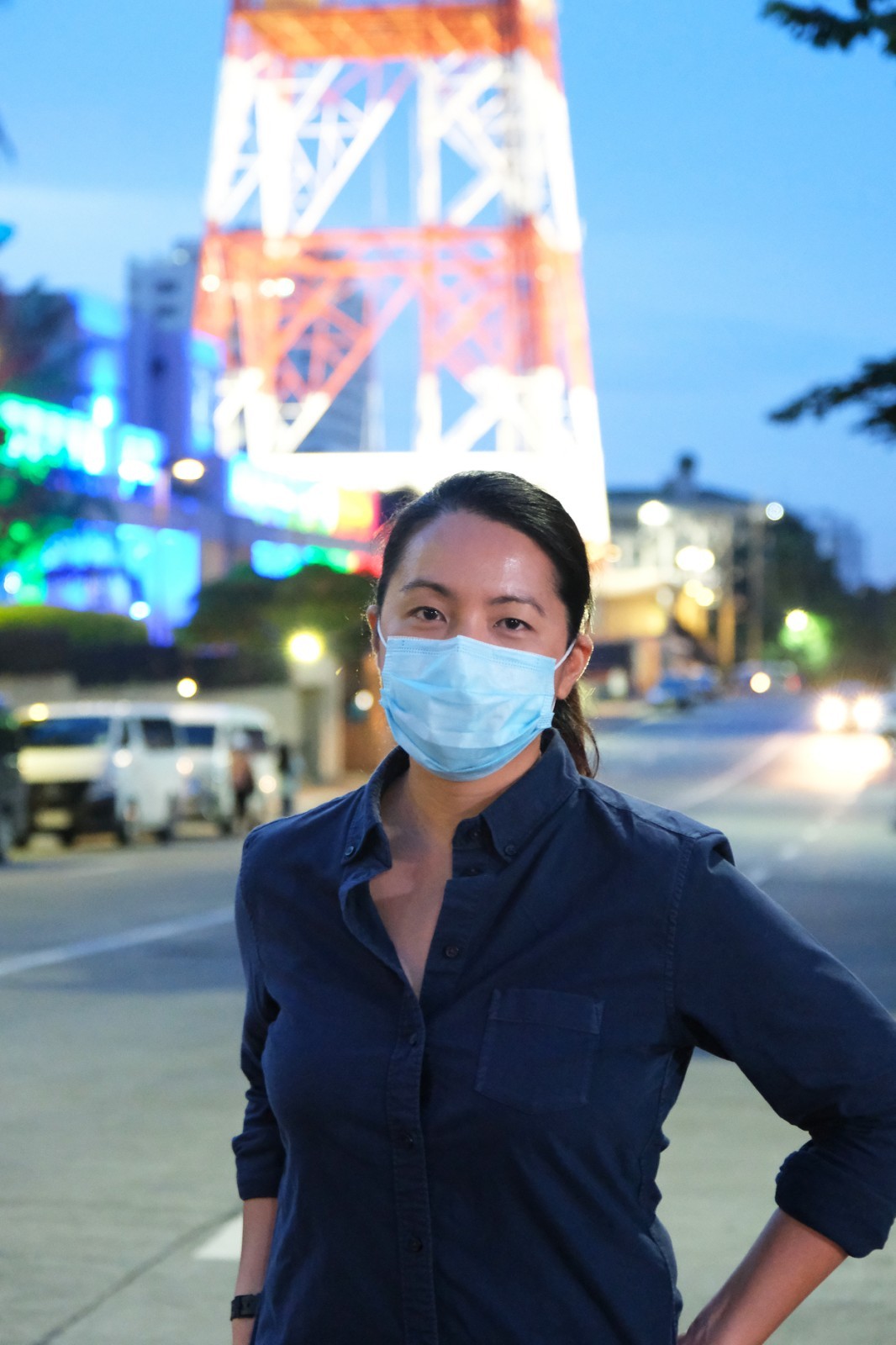 It is our fate to live with monsters. But it is our duty to fight them.
Masks, bruises, tears, and all.


Photos by Noel Celis (Marawi), Eli Sepe (ABS-CBN Newsroom), Jeff Canoy (ABS-CBN tower), and Larry Monserate Piojo (portrait)
Edited by Büm Tenorio Jr.