"My wedding will be cancelled." This thought went over my head a hundred times since the government announced the quarantine last March. My partner Dyn and I were holding our breaths each time there was an announcement about the developments of the COVID-19 pandemic in the Philippines.
March quickly passed by. By April, I was already getting anxious because our wedding was supposed to be May of this year. I have known my partner Dyn for 20 years and we have been together for 10 years. In the LGBTQIA+ community, this is something of a big deal. It was not an easy road to get married as a lesbian couple in our country, but somehow it was easy for Dyn and I to research out about gay marriage and its provisions in the Philippines. We met Bishop Regen Luna who has been conducting same-sex marriage in the country since the '90s! It was a smooth journey planning our wedding from then on, but then the virus was getting more serious by the minute and everything changed.
May 20… This should have been a special day, getting married to my best friend with the blessing of both our families as we declare our love in front of God. I already prepared myself for the sadness and frustration that would come because I knew there was no way our wedding would happen during this time. All the hard work for the past year that we had given to make this day perfect was ruined by this virus that made the whole world stop.
" The wedding is just a declaration of our love and dedication to each other but cancelling it doesn't mean we love each other less.  "
As with any challenges that I face in life, I always run to Him. I always lift everything up to God and Dyn always reminds me to trust that His plans for me are better. In this instance, I prayed for wisdom and understanding to make my acceptance of what happened easier. A week before our wedding date, a friend messaged me if I was okay and asked me if I needed to talk to someone. I have been diagnosed with anxiety and panic disorder three years ago and I am still battling this mental health issue to this day. Talking to my friend, I realized I was okay with it. I completely accepted that our wedding would be postponed and moved to another date.
I told my friend, "I'm okay. I am more concerned that we are safe and protected from COVID-19. That is the most important thing right now."
I told our wedding planner Toni Bilaro, "Besh, sa May 20 iiyak ako tapos, let go ko na…" I was still in denial stage during this time.
He said, "Ten minutes lang ibibigay ko sayo na iyak, besh, tapos tama na. Hahaha!"
May 20 came and no tears. Dyn and I became closer and stronger with this challenge. We managed to reschedule our wedding during the pandemic with ease. We are blessed to have understanding suppliers, I really believe God intended it to be that way. Our teamwork as a couple was tested and we came out (no pun intended) victorious! A new wedding date is set and we are hopeful that by that time everything will be better. The wedding is just a declaration of our love and dedication to each other but cancelling it doesn't mean we love each other less.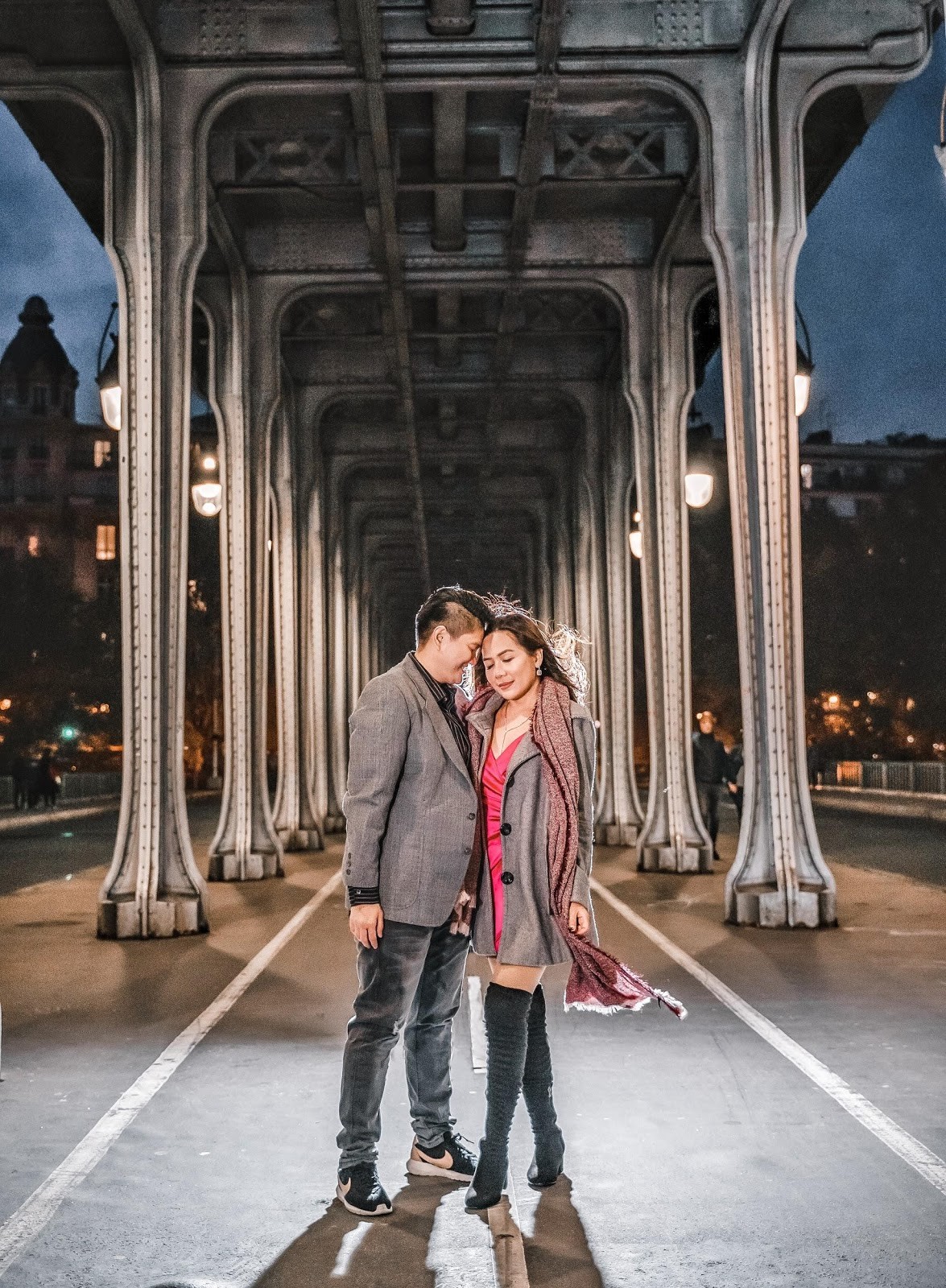 Dyn and I have lived together for almost eight years before we decided to get married. We are already used to being with each other even before we are stuck with each other during the quarantine. Aside from the wedding being postponed, I would say another big challenge for us in the middle of this pandemic is my relapse with my anxiety disorder. I was already doing fine most days and managing my symptoms well before the COVID-19 hit us. Reality kicked in, a week into the quarantine. I started to worry about my health a lot. I was starting to get paranoid that I might catch the virus even if we do not go out of the house. Weeks passed and there were a lot of crying days and break down moments that I just felt like I wouldn't survive if Dyn wasn't there beside me. There were mornings I wake up with my chest heavy and my heart would beat so fast. There were nights I couldn't sleep because the thoughts in my head were just racing. I checked my temperature, blood pressure, heart rate, oxygen saturation so many times a day just to check if I was okay. I developed extreme health anxiety during the quarantine. I knew I needed to help myself, but there were days I just couldn't function. Being away from my family, not being able to visit them, and worrying about them added to my worries.
Understanding someone like me is not the easiest job in the world. For others, it's "just all in the mind and we just have to relax." But for us, the threat is as real as a gun pointed in our head. I know they wouldn't get it. I just have to train myself not to be triggered by comments like that. Somehow, Dyn gets me, without judgement. Almost four months in quarantine and I am doing better — not 100 percent well but grateful that I have improved. I know I could have never survived it without her and the provisions that God gave us.
Moving forward, I know this pandemic will make a big impact in our relationship — Dyn and I will come out a stronger couple. We know that we can face any challenges thrown at us with brave faces and confidence because we have the greatest warrior on our side — Jesus Christ. We talked about how great God is to us despite the roller coaster of emotions we have experienced during the pandemic. We are blessed because we and our families are healthy and safe. We just need to keep our focus on God and his promise that He will always deliver us. I would like to end my story with one of Dyn's favorite bible quotes…
1Thessalonians 5:18, "Give thanks in all circumstances, for this is God's will for you in Christ Jesus."
Edited by Büm Tenorio Jr.