2020 was supposed to be a year of celebration for us at Sun Life Philippines. We are marking our 125th anniversary this year, and we had a solid plan to mark the milestone in a memorable way. In January, we got the celebration rolling by launching a new product, a client promo, and a grand concert-musical, among others. The whole Sun Life community was in high spirits, and we were looking forward to moving on to the next items in our list.
Then the COVID-19 pandemic struck the Philippines and we had to go into lockdown.
I actually got an early taste of it because even before the March 16 announcement of the ECQ, I was already in self-quarantine, after meeting executives from another company whose colleague turned out to be COVID-19 positive. While I had no first-hand exposure, I did not want to take any chances.
Little did I know that those 14 days of work-from-home due to my self-quarantine would turn into months since the lockdown was enforced all over the country. Anyone who knows me would know that this is quite a challenge for me because I am the type of person who comes to the office as early as 7 a.m. and whose energy is hard to contain. But it's true what they say that there's a bright side to everything. Working from home has given me the rare opportunity to spend more time with my wife Candy and has forced me to exercise more regularly, logging in 10,000 steps a day, while still remaining productive, thanks to modern technology.
Pivoting plans, shifting focus
At Sun Life, we were able to pivot fast. While we were all geared up for our 125th anniversary plan, we had to quickly shift gears and implement our business continuity plan instead.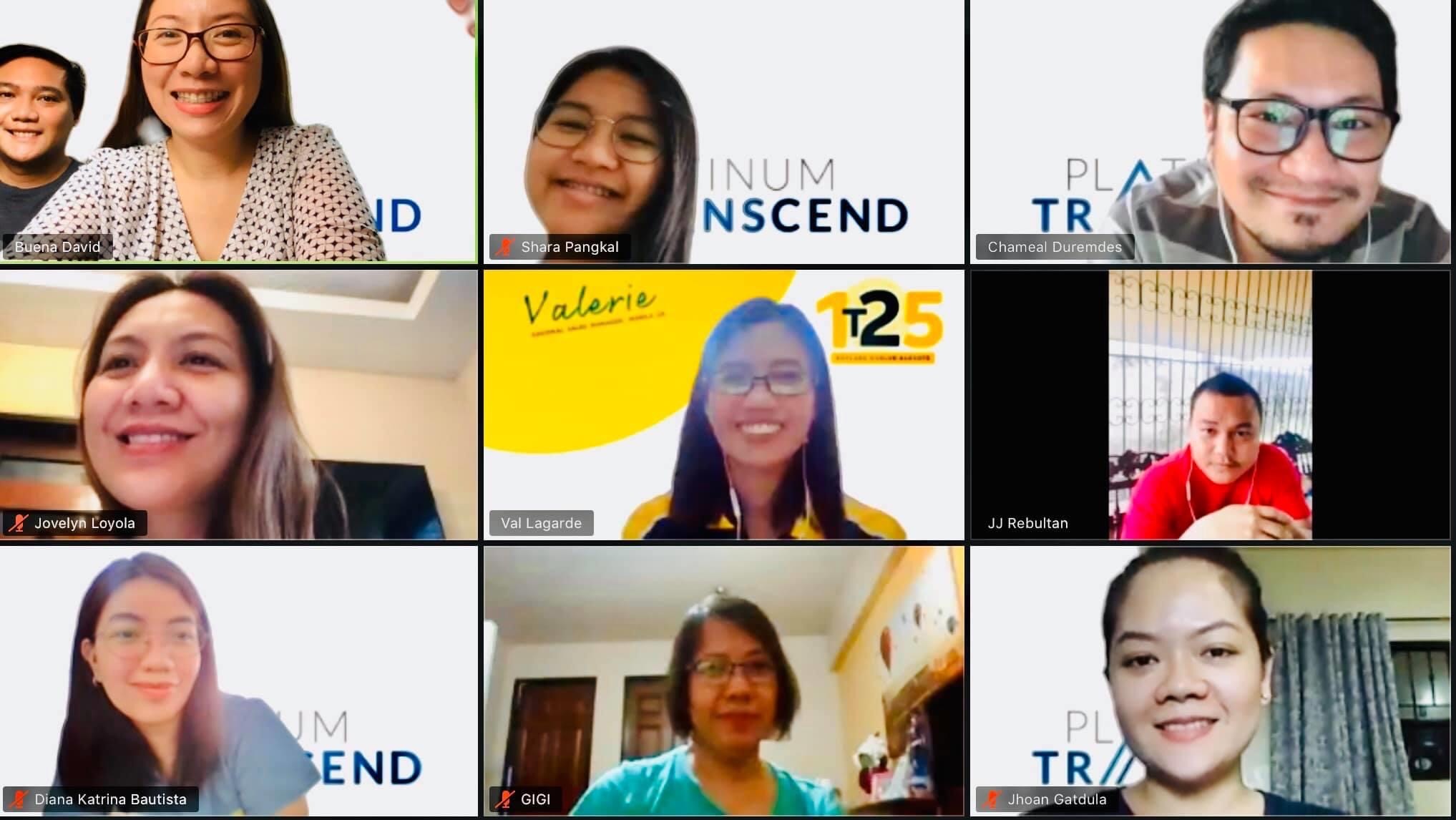 Fortunately, Sun Life has an established and robust business continuity plan that we constantly revisit to ensure its relevance and timeliness. Annually, our entire community is briefed on the plan to make sure that each one knows what to do in case a crisis occurs. This certainly came in handy when the lockdown was announced without much lead time. It also helped that we already had a work-from-home program in place and that many transactions and processes were available on the digital platform. This allowed us to quickly adapt to the new normal.
Still, there were challenges we had to deal with. Many advisors were worried in the first few months because they were unable to go out and meet with clients while some employees had challenges with connectivity and coping with the pressures that go with prolonged work-from-home arrangement. One of the ways we addressed this was to hold frequent virtual meetings with both advisors and employees to keep them engaged, informed and motivated.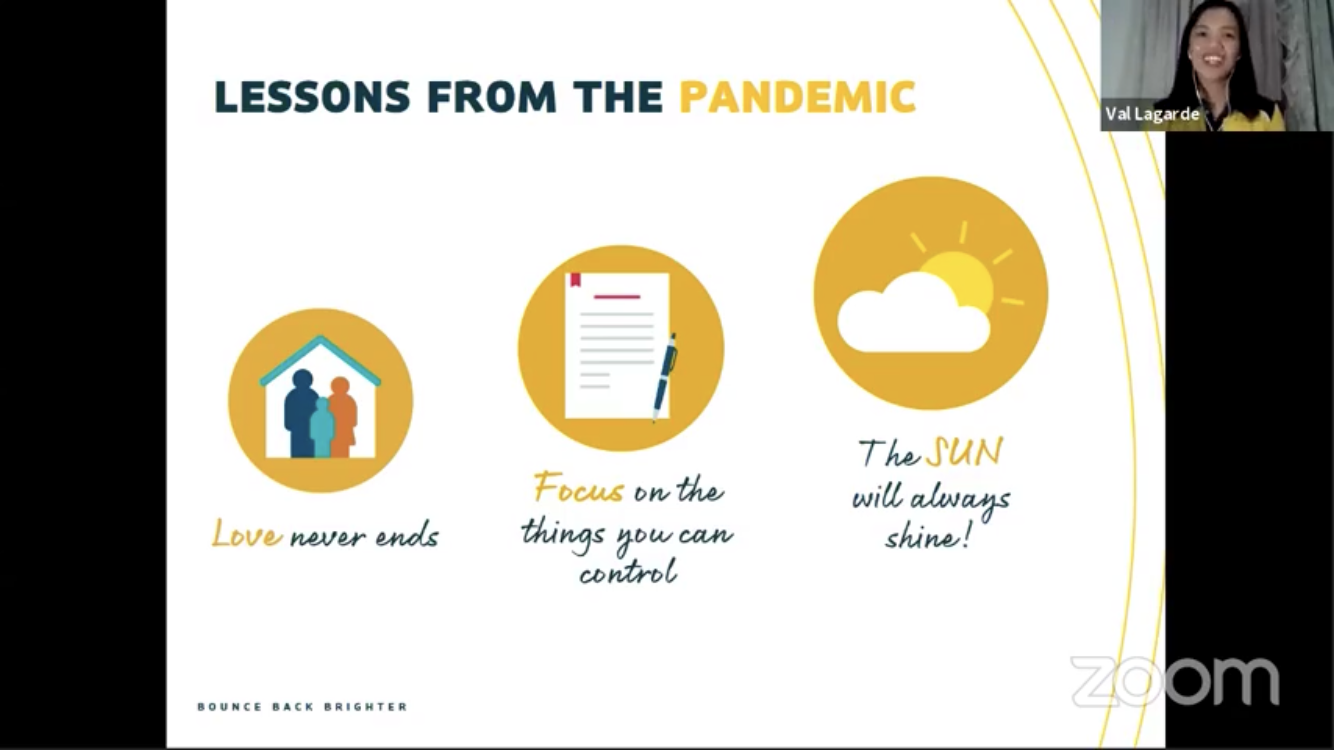 We also decided to fast track the launch of our digitally enabled selling process. We had been working on it for a while now, recognizing the importance of digitalization. The facility would enable advisors to perform consultations and assist clients in availing the solutions we offer, without having to meet in person — it was exactly what we needed at this time. As soon as the Insurance Commission approved the digitally enabled selling process, we immediately conducted virtual training sessions to help advisors embrace this new way of reaching out and serving their clients and officially announced the facility to the public. We have seen good traction with this as it gives Filipinos access to our products and solutions, which are much needed at this time, even from the comforts of their homes.
Meanwhile, our employees were encouraged to avail themselves of the Employee Assistance Program (EAP), which offers counselling services for personal, financial, and legal concerns. It was a way to help them manage stress and anxiety brought on by the pandemic. Wellness programs such as Zoom Walk-at-Home Parties and yoga classes were also held virtually.
Staying true to our purpose
As we ensured the well-being of our community, we were able to work together in delivering Sun Life's purpose, which is to help Filipinos achieve lifetime financial security and live healthier lives. We knew that it is at a time like this when our clients need reassurance and information to ensure that they continue to be financially protected from the risks brought about by the pandemic. We intensified our outreach to our clients through more frequent updates and webinars not only on topics concerning their wealth but also their health.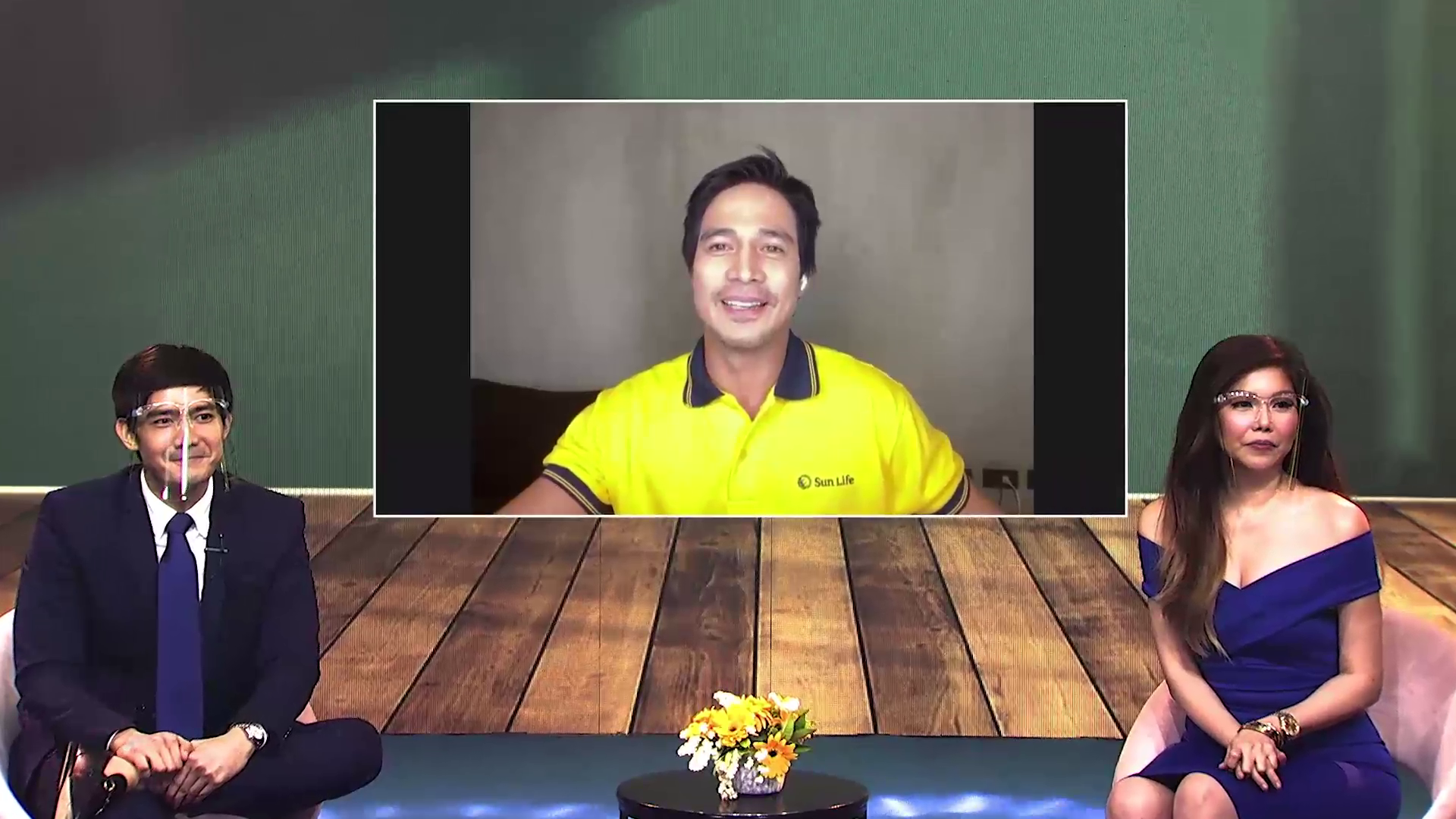 Sun Life also made special accommodations for clients. Among others, we announced an extended grace period during the lockdown, accepted soft copies of requirements, and expedited claims related to COVID-19. We released constant updates to remind our clients about the benefits of their policies and investments with us and ensure that they stay on track with their financial goals.
" Many hurdles remain, especially now that our country has officially entered recession. We recognize that this may pose a challenge for people to allocate funds for insurance and investment products given the circumstances. "
The pandemic also allowed Sun Life to shine its ray and celebrate its 125th anniversary in a more meaningful way. As committed as we were to serving our clients, we were also determined to address the most pressing needs in the country. Through our philanthropic arm, the Sun Life Foundation, we purchased medical supplies for hospitals and provided protective equipment to frontline teams. We also donated to Project Ugnayan that provided food vouchers to vulnerable families. We also gave free life insurance to 3,000 health care workers nationwide, while various solar-powered equipment, such as solar radio/lights, solar light/chargers, and solar fans were provided to personnel manning checkpoints in various provinces. All these are on top of the donation made by our global headquarters in Canada, which gave funds to support impacted communities not only in the Philippines but also around the world.
Looking forward to brighter days
The end of this pandemic is not yet in sight. Many hurdles remain, especially now that our country has officially entered recession. We recognize that this may pose a challenge for people to allocate funds for insurance and investment products given the circumstances. But ironically, this is also the time when they need our products and services more, so they can mitigate the health and financial risks they are currently faced with. Knowing this, Sun Life is determined to continue doing what it can to empower Filipinos with solutions that can help them rise above this challenge.
This crisis has really brought about adverse effects to our community and economy. But at Sun Life, we continue to believe that brighter days are in the horizon. We may not have been able to celebrate our 125th anniversary as we had planned but we found ways, even more meaningful ones, to commemorate the milestone by being there for our clients and the community when they need us the most. Sun Life has been with the Filipinos through all its ups and downs, from World War II, to the numerous economic crises, and we remain committed as ever to bring hope to every Filipino and help them turn their anxiety into action. We know for sure that, just like the sun that continues to rise, we, too, will rise together to face a bright new world.
Edited by Büm Tenorio Jr.