Things haven't been the same since the coronavirus disease 2019 (COVID-19) barreled through the first part of our year, imposing distance and uncertainty, and dismantling much of what we have been used to.
For us at the Office of the Vice President, the crisis called for new ways to continue our commitment to uplift the lives of our fellow Filipinos. In the past four years, much of our work under our flagship program, Angat Buhay, was done by immersing ourselves in communities — traveling to the poorest, farthest, and smallest ones across the country, to see firsthand the needs and concerns of our kababayans. We then addressed these needs with sustainable projects, made possible by the generosity and goodwill of hundreds of partners from both the private and public sectors.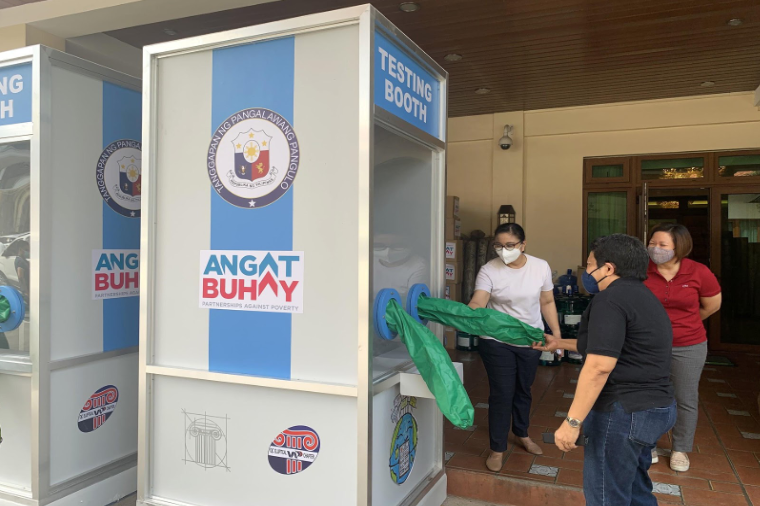 Since the COVID-19 crisis broke out in the Philippines, we needed to shift our focus. It was a tall order, but turning away from this challenge was not an option for us. This transition was not too difficult for us because bayanihan is the key ingredient of our program — working with the private sector to get things done. Together, we sought to help our health workers and other frontliners who were overburdened by the stealth and the dangers of the disease, and the communities and sectors that were struggling over lack of income.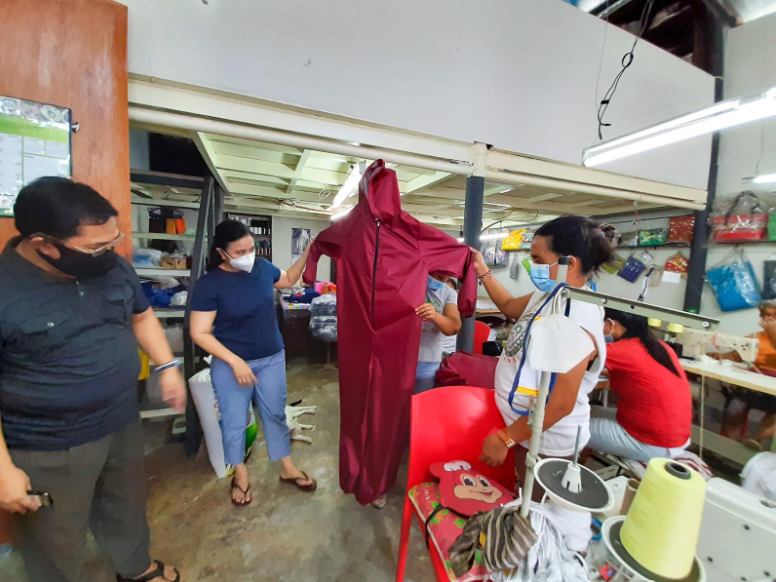 The list of initiatives under our COVID-19 Response Operations has grown longer in the past months, as we found one gap to fill after another. We have gone from information dissemination and policy recommendations to support our frontliners — through PPE sets and medical supplies, the local production of protective suits, shuttle service, dormitories, temporary shelters, test kits, etc. — to helping communities in need by providing relief packs and other forms of assistance, coordinating with local government units and temporary shelters to help locally stranded individuals finally find their way home.
It has definitely been challenging, given our limited resources, but staying true to our commitment, and fueled by the spontaneity of my young staff, we responded.
Throughout this process, we keep in mind that our actions must be geared towards the bigger goal of empowering those that we assist, as we march forward to the "new normal."
One of the sectors we found ourselves most concerned about were small vendors and public utility drivers, knowing that they had little to no income at the time. As April drew to a close, and the community quarantine was extended anew, our brainstorming began.
We then stumbled upon Nueca Technologies, an app developer that started an online delivery service for the local market in Naga City. Their app-based service, called Community Mart, proved to be successful in my home city, helping small vendors and tricycle drivers, while providing an option for residents to buy their essentials without having to leave their homes.
We knew that this was something worth pursuing here in Metro Manila, with more and more people relying on online delivery. We were quite excited by the novelty of an app-based palengke service, too.
Trust is the currency that we work with at the OVP. We reached out to Nueca's team, expressing our interest in adopting their service, so we can help market vendors and tricycle drivers in Metro Manila. They readily agreed, and they have been our dependable allies every step of the way.
At our initial talks, our friends at Nueca underscored that the cooperation of local governments was crucial for this service — and we have been fortunate in that respect.
We were able to launch Community Mart at the Kamuning Market on May 12, just over a week since we first explored the idea. This was in partnership with the Quezon City Government, led by Mayor Joy Belmonte, with the pilot run serving nine barangays in the market's vicinity.
We opened our next branch on May 27, at Pasig Mega Market, thanks to Mayor Vico Sotto and his young, dynamic team. Here, we are catering to 11 barangays that are farthest from their local market.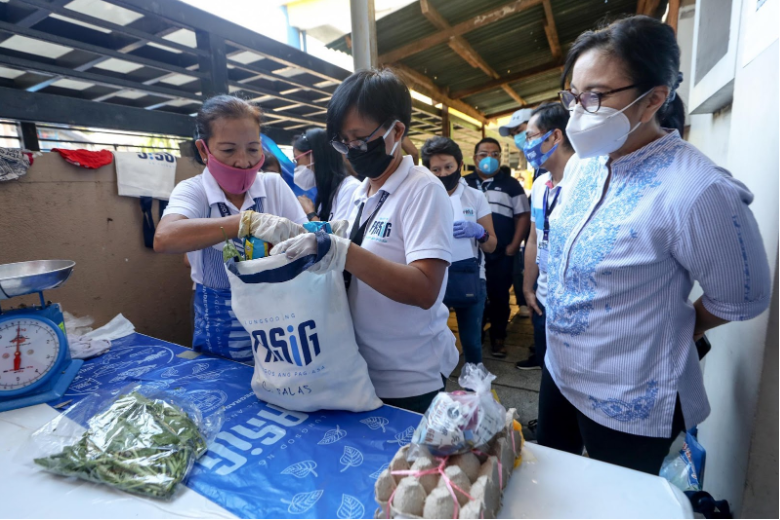 Community Mart has been our source of light these past few weeks. In a short amount of time, we have marked milestones — for example, our Pasig Mega Market branch reached P3 million in sales in just three weeks, while our Kamuning Market branch earned P1.5 million since it first opened.
" Our tricycle drivers have been praised for their patience and their affability during deliveries. Many of them have thanked our team over and over, for finally pulling them out the grueling months that kept them away from the road. "
Every day, we find joy in the positive feedback from our customers, in the appreciation of our partner LGUs, and most of all, in the small wins of our market vendors and tricycle drivers.
Because of the program, our vendors can count on a steadier income, with our designated buyers becoming their everyday suki. More importantly, they are inspired to level up: they have been all too willing to participate in the capacity-building trainings, which our office offered to arrange, so that they may learn more about using technology in improving their livelihood.
Our tricycle drivers have been praised for their patience and their affability during deliveries. Many of them have thanked our team over and over, for finally pulling them out the grueling months that kept them away from the road. Each driver earns between P500 and P1,800. With this amount, they can sigh in relief, knowing they will not have to worry about putting food on the table and tending to other expenses during this difficult time.
Inspired by these feats, we will be doing more in the weeks to come. As of this writing, we have ongoing discussions with several other LGUs that are interested in opening Community Mart in their areas. We have also begun the soft launch of a similar service in Zamboanga City called Angat Buhay Mart–Compra Yo!, where, instead of an app, customers can send their orders to the project's official Facebook page via Messenger.
Moreover, we are looking into opening the program to farmers under our Omasenso sa Kabuhayan program in Camarines Sur, as well as to fisherfolk communities that we are helping under Angat Buhay. Through Omasenso, we have been able to link our farmer groups to supermarkets, food chains and restaurants, hospitals, and other establishments, which have been sourcing fruits and vegetables from them.
Our farmers have also spent a good part of the community quarantine making food products out of their produce, as they have been taught in trainings with the Department of Trade and Industry. In the coming days and weeks, we will be exploring how to best link these efforts to Community Mart, too.
These challenging times call on us to reimagine our future. To look outward and forward, and make our new world better, fairer, and more equitable for everyone. Many of our fellow Filipinos will need our help as we face the new normal. We have to rethink and recalibrate, and to hold their hand as we ease into new ways of doing things: whether it's using technology to our advantage or improvising how we can be there for each other despite physical distancing and restricted social interactions.
Since I assumed office four years ago, I have placed much faith in the goodness of the Filipino: in our capacity to strive in the face of adversities, and our desire to help others grow as well. That remains constant despite the many different ways that COVID-19 has shaken our lives. Indeed, we respond to the worst of times with the best of ourselves. It is imperative for us to tap into this spirit again so that no Filipino will be left behind as we rise from this crisis.
Edited by Tanya T. Lara