When reports of confirmed COVID-19 cases from countries outside China began to circulate in the second half of January, we were extremely diligent in monitoring the situation. By February, we put in place health and safety protocols, like installing hand washing stations at all the entrances of our major offices in Metro Manila and putting temperature checks. We cancelled all foreign and local travels, and mandated a two-week quarantine for those coming back from official and personal trips. Our concern at that point was to safeguard our people and their families from the spread of the virus.
But once governments across the world, including our own, began to impose travel restrictions and implement quarantine protocols, we already knew that the pandemic would have far-reaching consequences. Even before the enhanced community quarantine (ECQ) was officially announced, teams across our organization were already gearing up for what would be the largest relief effort in our 130-year history.
Immediate response
Our top priority when Luzon was placed under ECQ was to ensure the continuous supply of food to the public. We ramped up the production of our fresh and frozen goods, poultry, canned goods, flour, biscuits, coffee, and dairy products, allowing us to quickly replenish depleted shelves. We also deployed rolling stores to different barangays and subdivisions around Metro Manila and launched an online marketplace to help lessen foot traffic at grocery stores and public markets. We kept our gas stations and expressways open to help ensure the efficient flow of essential goods and to support the movement of vital personnel.

We then focused our efforts on helping the most vulnerable communities, those battling the pandemic at the front lines, and assisting the government in mitigating the effects of the pandemic.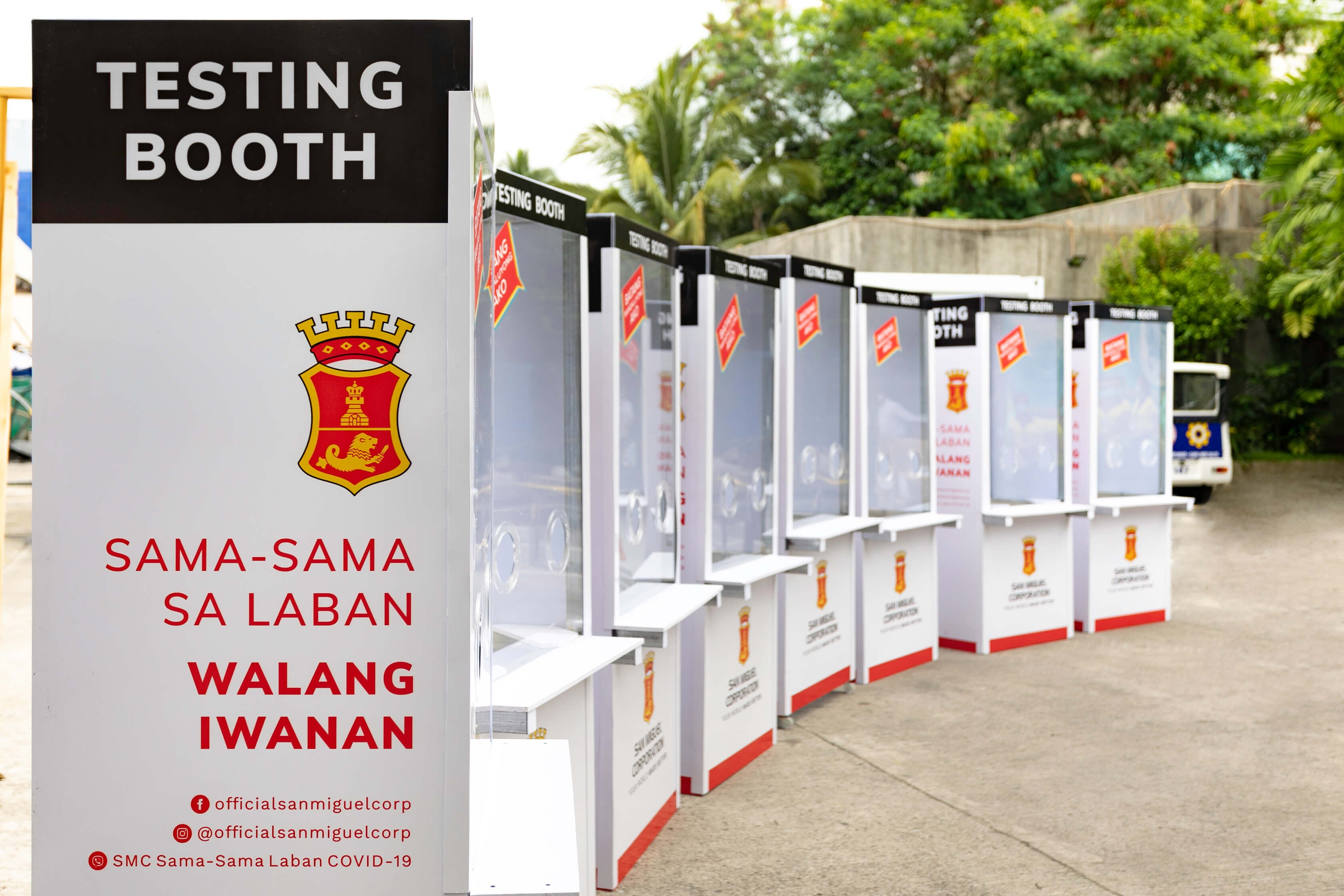 Through the support of local government units (LGUs) and non-profit organizations we were able to give rice, canned goods, meat products, flour, biscuits, bread, milk and coffee to over 1.7 million families throughout Luzon. We also provided free meals and financial assistance to those stranded at Manila North Harbor, many of whom were returning overseas Filipino workers.
We gave personal protective equipment (PPEs), RT-PCR test machines, fully-automated RNA extraction machines, PCR test kits, adult nasal high-flow machines, and constructed temporary quarantine facilities nationwide. We also donated testing booths and kits to Metro Manila LGUs to support the national government's expanded testing goals.
We were also the first Philippine company to reconfigure operations at facilities to support the fight against COVID-19. With a shortage in alcohol, we temporarily suspended production of liquor at our liquor plants and instead produced 70-percent ethyl alcohol disinfectant, which we donated to public and private hospitals, key installations, and local governments, nationwide.
As further assistance to medical frontliners, we continue to waive toll fees for them at all our operating tollways — STAR, SLEX, Skyway, NAIAX, and TPLEX — and provide free fuel for government's Libreng Sakay program for medical workers.
Long-term, sustainable solutions
While these efforts were able to assist in the country's transition to the new reality, we still wanted to create more lasting solutions.
Last July, we operationalized Better World EDSA, a COVID-19 testing center that could process 4,000 tests a day and significantly boost the country's overall testing capacity. We built this because we wanted to be responsible for testing our own people and relieve our already overstretched health sector. Over time, this facility will make us more resilient to disruptions brought about by the virus, allowing us to better contribute to the recovery of the economy.
We also just started Better World Diliman, a hub and marketplace for fresh, excess produce, bought at better-than-farmgate prices from farmers from Nueva Ecija, Nueva Vizcaya, Isabela, Benguet, Ifugao, and Mountain Province. While this facility will primarily function as a marketplace, we will also develop programs that can empower our farmers during times of crisis and in effect contribute to the steady supply of produce around the country.
Jobs, jobs, jobs
But perhaps the most vital solution we can give our country today as we rebuild from this pandemic is to generate more jobs for our citizens. This is why we will continue all our major projects and forge ahead with new investments.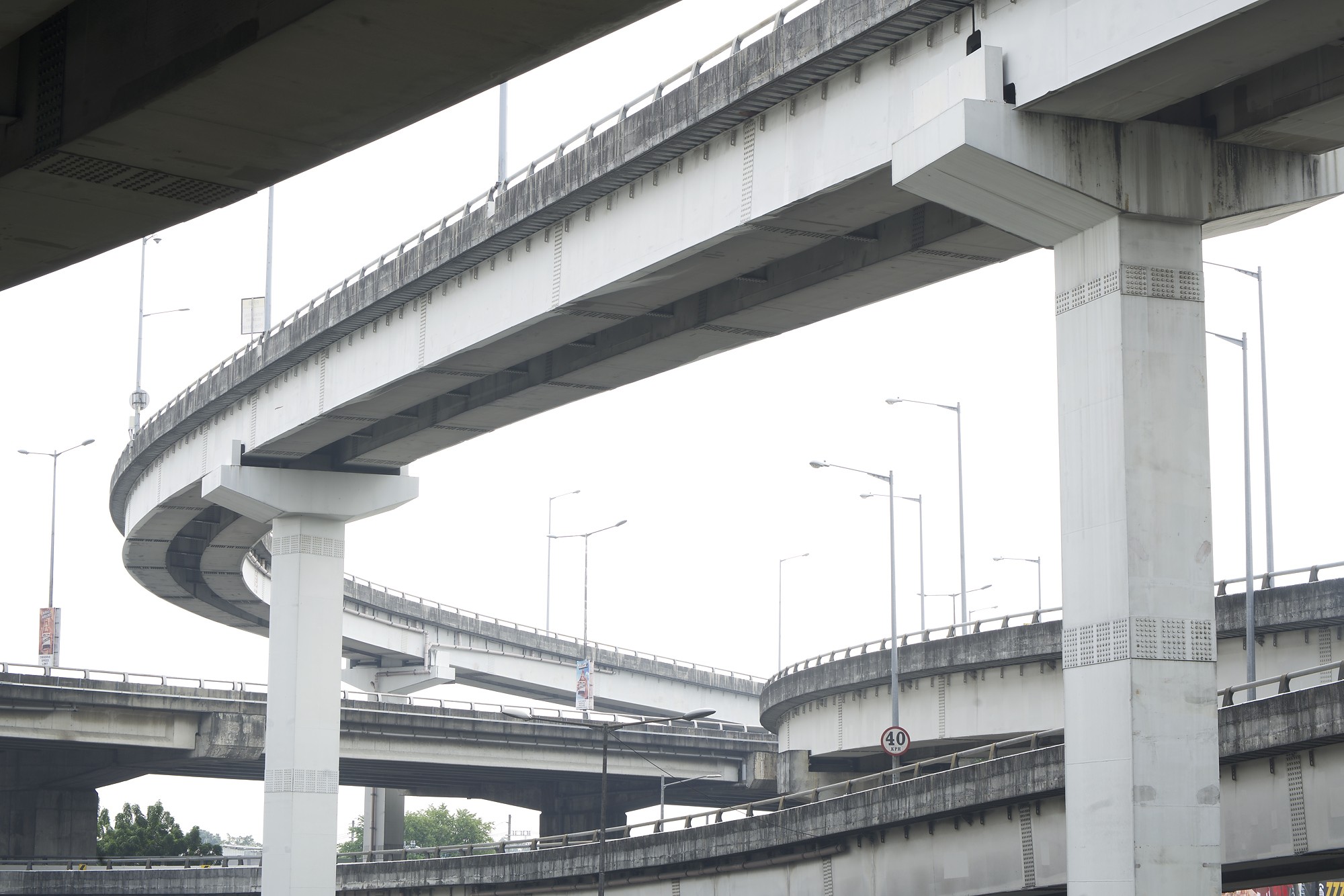 This includes two new breweries in Tagoloan and Santa Rosa, four new feed mills in Bataan, San Ildefonso, Davao, and Misamis Oriental, and a flour milling facility in Mabini, Batangas. We will also continue work on all ongoing infrastructure projects. This involves the Skyway Stage 3 and 4, Alabang South Skyway Station, South Luzon Expressway (SLEX) Toll Road 4, Tarlac-Pangasinan-La Union Expressway (TPLEX), and the Metro Rail Transit 7 (MRT-7).
We are also banking on two new projects to help restart the economy. The first one is the SLEX TR5, a 420-kilometer, four lane expressway that will extend the reach of SLEX through Quezon and Bicol all the way to Matnog, Sorsogon; and the Pasig River Expressway (PAREX), a 19.40-kilometer, six-lane elevated expressway which will connect Manila to Rizal.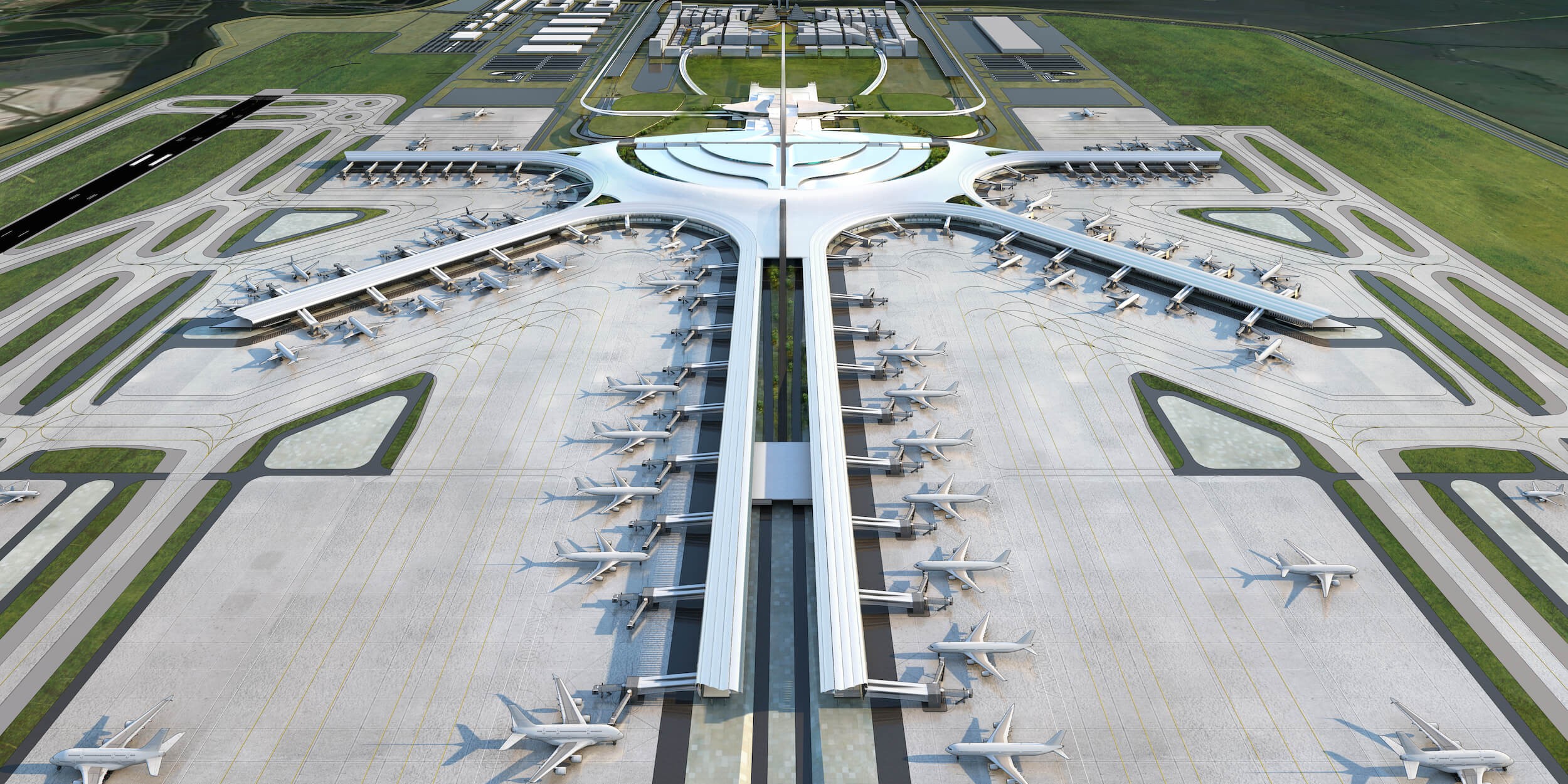 But probably the biggest project we will be taking on, which we believe can help so many and boost the Philippines' recovery and long-term economic performance is the Manila International Airport.
To be built in a 2,400-hectare property in Bulakan, Bulacan, the construction of the project alone will generate hundreds of thousands of direct and indirect jobs. More than that, this new airport can help raise tourism levels to 30 million each year and contribute roughly P900 billion annually to the Philippine GDP by 2025.
Our lives have been affected in so many ways by the COVID-19 pandemic but what has prevailed within the San Miguel Group is a sense of purpose and determination to help and rebuild. We are optimistic that our country will overcome this crisis. And while there is still uncertainty over what lies ahead, we at San Miguel remain eager to serve our country and fellowmen.
Edited by Büm Tenorio Jr.