"It's hard to start something, but it's even harder to restart."
Such a timely quote for the challenging times we are in. But Filipinos have always been known for our unwavering optimism, sense of humor and, above all, our resilience.
And so this is what we have all been doing — restarting. After more than three months on lockdown, we begin again and adjust to the new normal: malls reopen with social distancing measures, restaurants once again welcome diners at less capacity, businesses adapt new models to survive, and employees go back to work with safety protocols in mind. We pivot no matter the challenges because we need to move forward and get the economy moving.
At SM, we see ourselves in the middle of all of these. After focusing our efforts on working with the government in supporting hospitals and frontliners in the fight against COVID-19, we now put all our energies in helping everyone restart by supporting small and local businesses, serving the community with their essential needs, and lest we forget, offering fun experiences to spark some joy during the pandemic that began more than three months ago.
" We pivot no matter the challenges because we need to move forward and get the economy moving.  "
The beginning of an outbreak
When the country was placed under enhanced community quarantine back in mid-March, SM had to close 74 malls nationwide. It was difficult but it was imperative to protect the communities we serve and to mitigate the spread of the virus.
During the quarantine period, our essential services remained operational and accommodated customers while observing strict safety protocols.
One of the first steps we took was to look within the SM family. We secured the jobs of employees and the livelihood of our tenants. All personnel were retained with their salaries and were provided with allowances. Likewise, rental fees were waived to help businesses, especially the micro, small, and medium enterprises (MSMEs), which make up over 65 percent of our tenants. The Sy family, the owners of SM Supermalls, also donated over P200 million in medical assistance to hospitals nationwide.
Adapting to the new normal
After months of hard lockdown, quarantine measures were eased in most parts of the country. People are now gradually regaining a sense of normalcy and we want them to somehow make up for the lost time by offering them a redefined shopping and dining experience at SM — safer, controlled, more convenient, but still fun and enjoyable.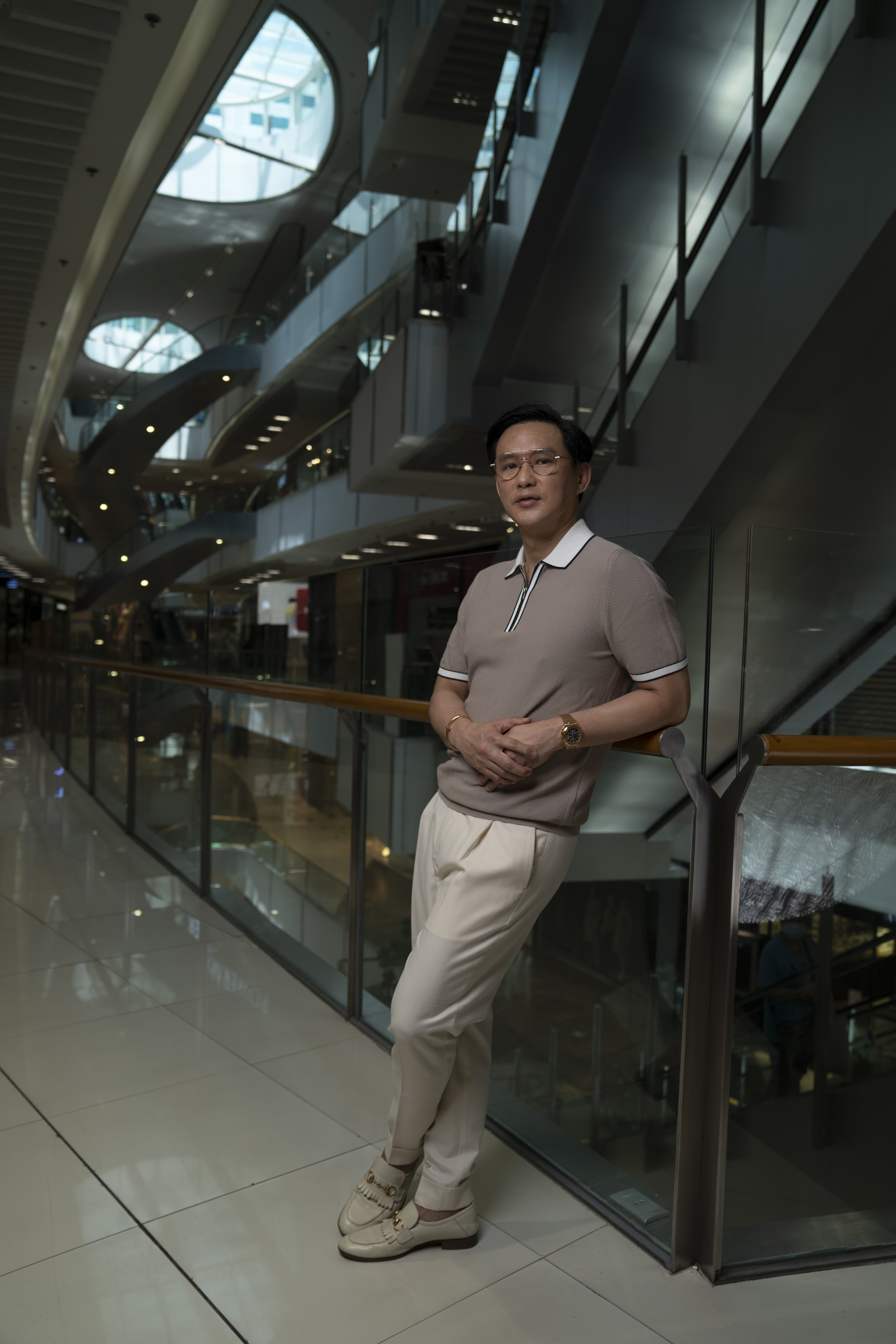 While some people are excited to go out, we are aware that many are still scared and anxious about the situation. SM Supermalls felt the need to address this because, realistically, we will eventually need to go out for groceries and other errands, and our malls are the best places where it can all be done in one go for the sake of efficiency and safety. That's our promise, "Everything's here."
To ease the fear of our customers, we launched the #SafeMallingAtSM campaign very early on, where we went beyond implementing stringent IATF and DTI policies and guidelines to ensure the safety of our mall-goers.
From the beginning of the community quarantine until now, all our malls have been consistently observing enhanced sanitation and hygiene efforts, such as the regular deep cleaning and disinfection of high touch areas and restrooms. SM's safety protocols also include enforcing social distancing, temperature checks, face mask requirements, and store and restaurant capacity limitations.
Furthermore, we have deployed safety protocol officers around the malls and installed thermal scanners, UV protective equipment, automatic alcohol dispensers, and improved air filter systems for fresh air circulation to help ensure the well-being of our shoppers.
Reshaping the retail industry
To cater to everyone's needs amid the crisis, we have expanded our online shopping platforms. We also set up curbside pickup stations and partnered with various third-party delivery companies such as Grab, Foodpanda and Lalafood.
SM tenants have also adapted touchless and cash-free payment options, like AliPay, WeChat Pay, GrabPay, GCash, and other mobile payment portals, to lessen physical contact.
With many of our shoppers shifting to biking as their main mode of transportation, we teamed up with bike shops, such as Bike Plus, to make the SM malls more biker-friendly. We created additional bike parking areas and put up vending machines that will sell things bikers may need.
With the easing of quarantine protocols, SM Supermalls has also resumed the operations of department stores, bookstores, dining outlets, and SM Cyberzone for gadget needs and repair, among many others.
With the reopening of more restaurants, we have launched the #DineInSM campaign that will allow our shoppers to discover a new and safe dining experience at SM Supermalls. Since the IATF only allows 30-percent capacity in restaurants, we have allocated our big event centers and atriums as Designated Dining Spaces. To make sure everyone has an awesome time while dining, we came up with different themes for our malls. For instance, if you're a fan of Korean drama TV shows, I recommend you check out SM Megamall, which has created a dining area called, Seoul Spot, at Mega Fashion Hall. Of course, we also came up with creative ways to remind people of social distancing.
We also did not let the pandemic stop us from hosting fun events to keep Filipinos entertained while they are at home. For example, we provided an electrifying musical experience with Pinoy rock icon Bamboo last Independence Day through a virtual concert titled Freedom Rocks, which was streamed via Zoom nationwide. It was a first for us at SM and we hope in some small way, it helped brighten our customers' day.
We partnered with Safeguard on the 5 Proper Steps to Handwashing, called #SafeHandsAtSM campaign. They provided our restrooms with Safeguard liquid soap and we, in turn, will teach our mall-goers the right way to wash hands to keep germs away.
Moving forward
Because SM started out as a small shoe store, helping MSMEs and the economy is one of the reasons why we need to keep our malls open amid the pandemic. In addition to supporting our MSME tenants, we recently supported farmers through the Farmers Produce project with the Department of Agriculture and Resto PH. Through this project, various SM malls will be selling fresh local products such as fruits, vegetables, meat, and dairy at farm-to-table prices.
In celebration of MSME Month this July, the Farmers Produce project will have food markets in SM Aura and Podium, where you can buy special menu items prepared by SM's tenant-restaurants using local products.
While we wait for a vaccine, there will still be a lot of uncertainties, but we must all do the best we can in our own way and move forward. SM Supermalls believes in the resiliency of Filipinos and they inspire us to keep striving to do our best to offer innovation, convenience, fun, and most importantly, safety for our community. We believe this is how we will restart and bounce back together.
Edited by Rica Delfinado