The Pinoy farmer is the perfect picture of Filipino resilience. Decades of neglect brought him and the country's agricultural industry to its present condition. With no other option for livelihood, the small and marginalized Pinoy farmer never gave up. Passed on from his ancestors, farming was all he had and, perhaps, all he knew to do.
After spending more than half of my life in the media industry, I decided to retire in December 2003 at the age of 39. My wife and I quit the rat race in Metro Manila and moved to her small hometown Binalbagan in the sugarcane province of Negros Occidental. I was a city slicker, born and bred in Makati when it was just a town in the province of Rizal.
Unlike other small and marginalized Pinoy farmers, we had a choice. We chose early retirement and focused on farming in Binalbagan. Our main goal was to create jobs through livelihood programs. Our entry point was the family's almost four-hectare coconut farm surrounded by fishponds.
Fast-forward to 2015. After more than a decade of communal farm work, we organized the PeacePond Farmers Association (PFA), composed mainly of women farmers. We registered PFA under the Department of Labor and Employment as a social enterprise practicing fair trade and profit-sharing among its 24 members.
In a short time, PFA signed into public-private partnerships (PPPs) with national, regional and local government agricultural agencies. We believe that PPPs can help improve agriculture in the Philippines but only if the farmers' groups are well organized and professionally managed.
Our farmers derive income from various PPP projects. We conduct workshops on organic and integrated diversified farming systems as a demo organic farm and learning school for the Agricultural Training Institute under the Department of Agriculture (DA). These workshops are for small farmers groups, schools and professionals.
We also have an Aquasilviculture Mangrove Crab Project in our own mangrove sanctuary and this is in partnership with the municipality of Binalbagan and the Bureau of Fisheries and Aquatic Resource. The Philippine Coconut Authority (PCA) supported us in the production of coconut byproducts coco sugar, virgin coconut oil and natural vinegar. The Department of Tourism accredited PeacePond Farm as the first and only farm tourism site in the south Negros Occidental circuit and the SOLE accredited site in our town Binalbagan.
But all of our achievements did not happen easily. A lot of times, we had to reinvent, innovate and update our farm and its technologies until they gained recognition from government agencies and private companies. As of the present, PeacePond is recognized for its advocacies on initiatives and innovations on sustainable agriculture, environmental protection and preservation, and women and child empowerment, to name a few advocacies.
Then COVID-19 happened.
" The silver lining in the COVID-19 pandemic was that it gave stakeholders in the agriculture industry time to rethink and reinvent themselves. "
The health crisis and various community lockdowns cut all income-generating activities in PeacePond for the first month and a half. Some of our farmers could not report to PeacePond because of community quarantine guidelines. The different interpretations of the IATF's regulation on food passes made it difficult for our on-duty farmers to transport goods even within the island of Negros or even to the capital Bacolod City. We could not ship out our products and packaging supplies could not be shipped to us. Workshops and tours were prohibited so we had to cancel a lot of previous bookings. We also lost probable bookings, especially for the peak summer season.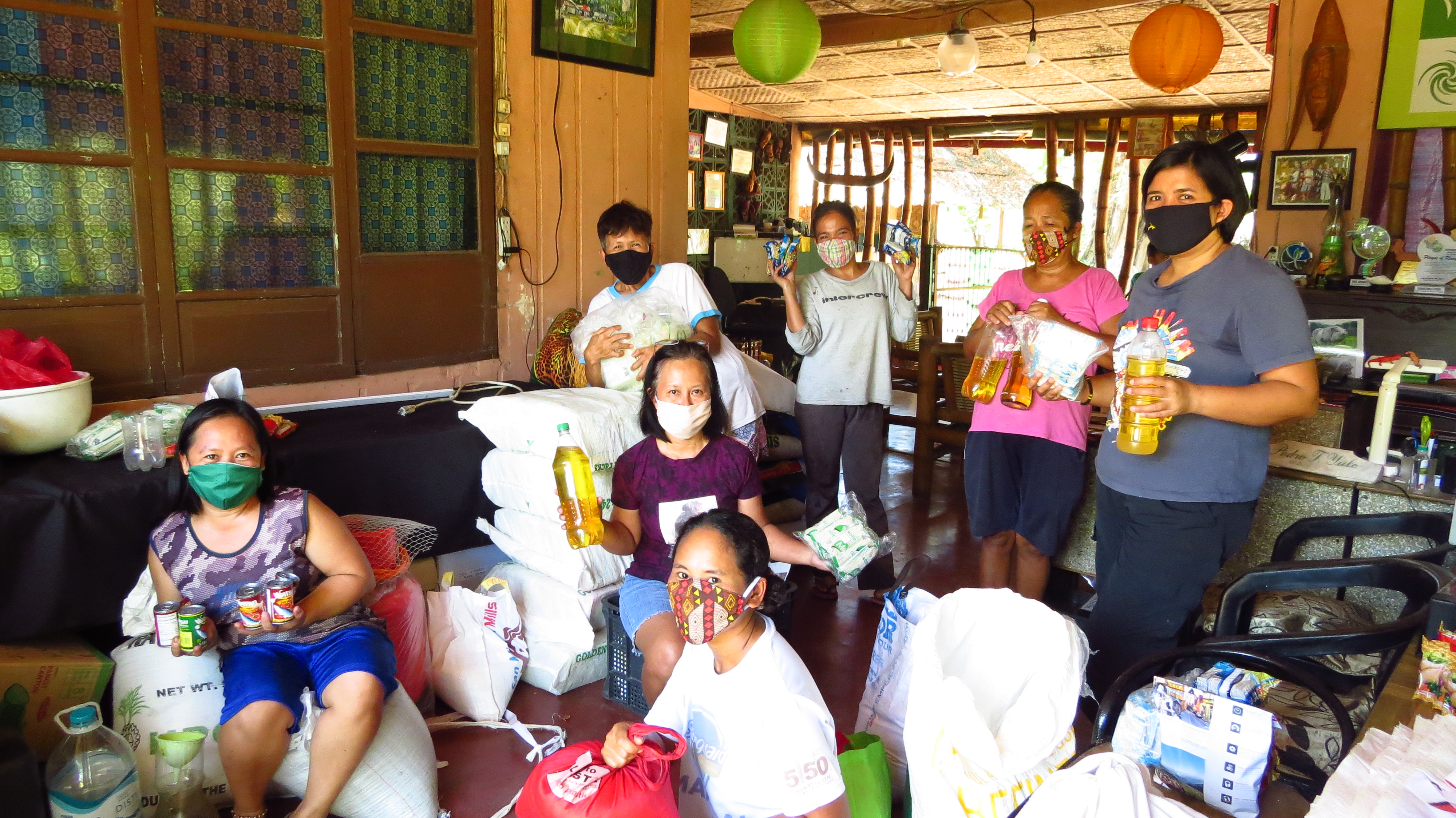 Despite all these hindrances, we came up with temporary solutions in bringing our products to Bacolod City, around 70 kilometers from our town. One was a friend who had an IATF pass and brought our products to a family member's house in Bacolod and from there, we used express food delivery services to bring the products to our customers. Bayanihan spirit at its finest!
Also, the Negros Occidental Office of the Provincial Agriculturist came up with a system of transporting goods from the countryside to Bacolod City in accordance with the DA national program, the Kadiwa store. This store served as a one-stop-shop for goods from the countryside. Somehow, it stopped the bleeding for small farmers like us.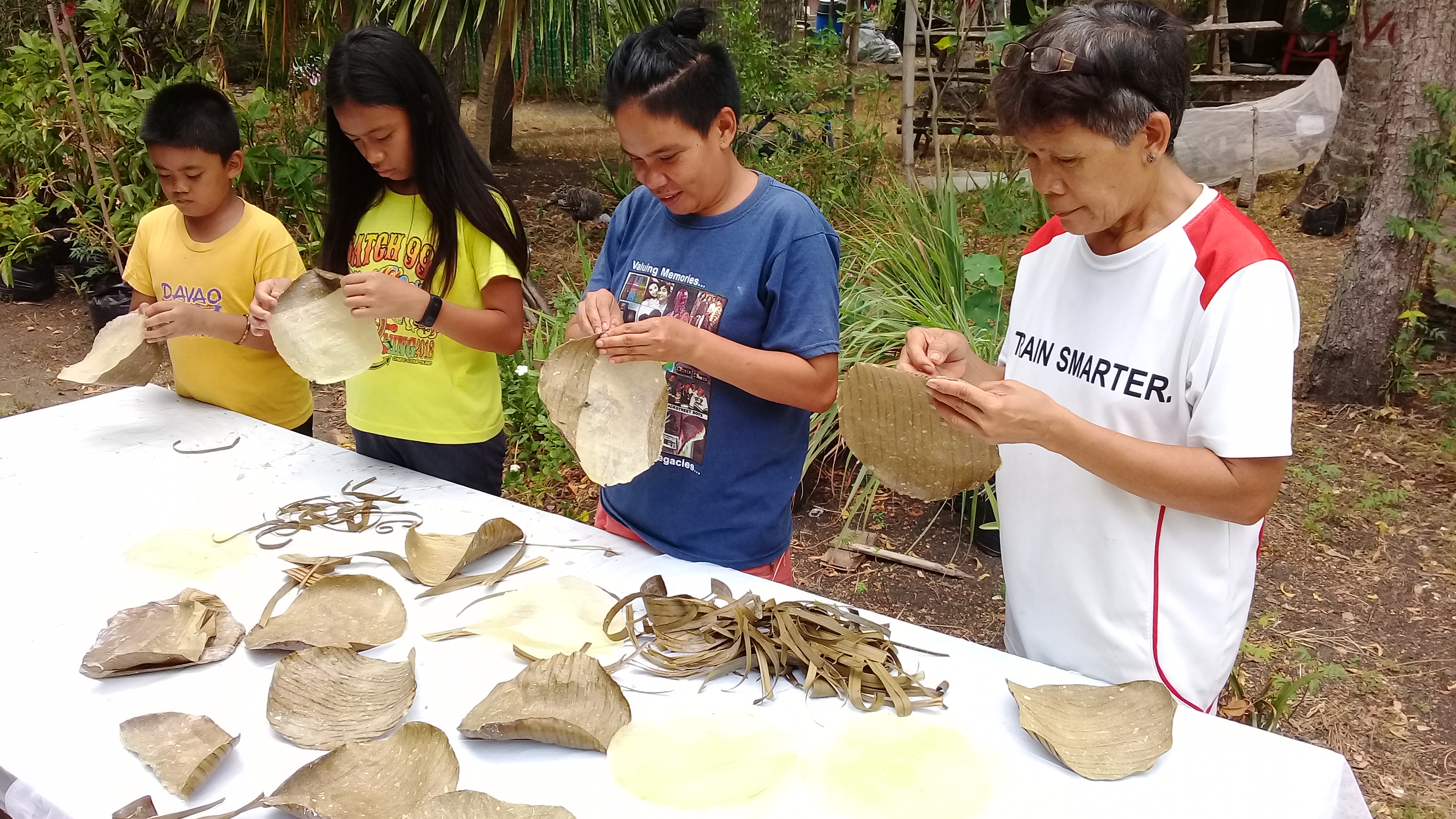 The silver lining in the COVID-19 pandemic was that it gave stakeholders in the agriculture industry time to rethink and reinvent themselves. We at PeacePond came up with new products while on lockdown. Using products readily available on the farm, we manufactured kabkab cassava fritters, coco cider vinegar from natural-fermented vinegar and coconut water, tauge (monggo bean sprouts) using recycled PET bottles, coco peat and coco coir from discarded coconut shells to be used as soil amendments. We used kabkab for the food security of our farmers since local food supply in our wet market and grocery stores dwindled. We also cooked kabkab and donated them to the frontliners of our town. In the midst of farm work and with help from some friends, PeacePond was able to give 500 relief gift packs to our less fortunate townmates.
Online selling became a game-changer in the agriculture sector. Although PeacePond had been selling products through social media before the various lockdowns, virgin coconut oil gained more popularity when DOH, PCA and DOST used it as a supplementary treatment for COVID-19. The demand for our VCO food supplement escalated. Our social media exposure pre-COVID-19 gave us a slight advantage over our competitors.
Regional and provincial agriculture officials realized the potential of consolidating the various farmer groups and filling in the gap between farmers and consumers. In fact, the Negros Occidental Office of the Provincial Agriculturist came up with an agreement with a major oil player to display local agri-products in their gas stations around the province — bringing farm produce closer to consumers.
As we move forward post-COVID-19, I believe that we need to sustain these new workable systems and schemes, which eliminate or lessen the need for middlemen — the consolidation of farmer groups, the upgrade of entrepreneurial skills for farmers, government intervention in the sales and marketing aspects of agricultural businesses.
As for the issue of middlemen, some "experts" say that they cannot be fully taken out of the picture. But I believe that, especially during the lockdowns, they are the reason why small and marginalized farmers are getting poorer. Most middlemen do not practice fair trade, and the poor farmers — incapable of entrepreneurial skills — agree to receive a pittance in exchange for the products they worked hard on. Relying too much on middlemen will ensure the death of the agriculture industry in the country and cause our dependence on imports. Even before COVID-19, big businesses were earning a lot while poor Juan de la Cruz continued to suffer — debt-ridden, his land up for foreclosure from the same middlemen trading his goods.
Are we going to allow this practice of importing agricultural products to drain our dollars and drive our small and marginalized farmers to deeper poverty?
Farmers like to say, "Hindi ka tatawaging 'farmer' kung isang beses ka lang magtatanim. Kailangan tanim ng tanim. 'Yung gabi, gawin nating araw, para walang pahinga."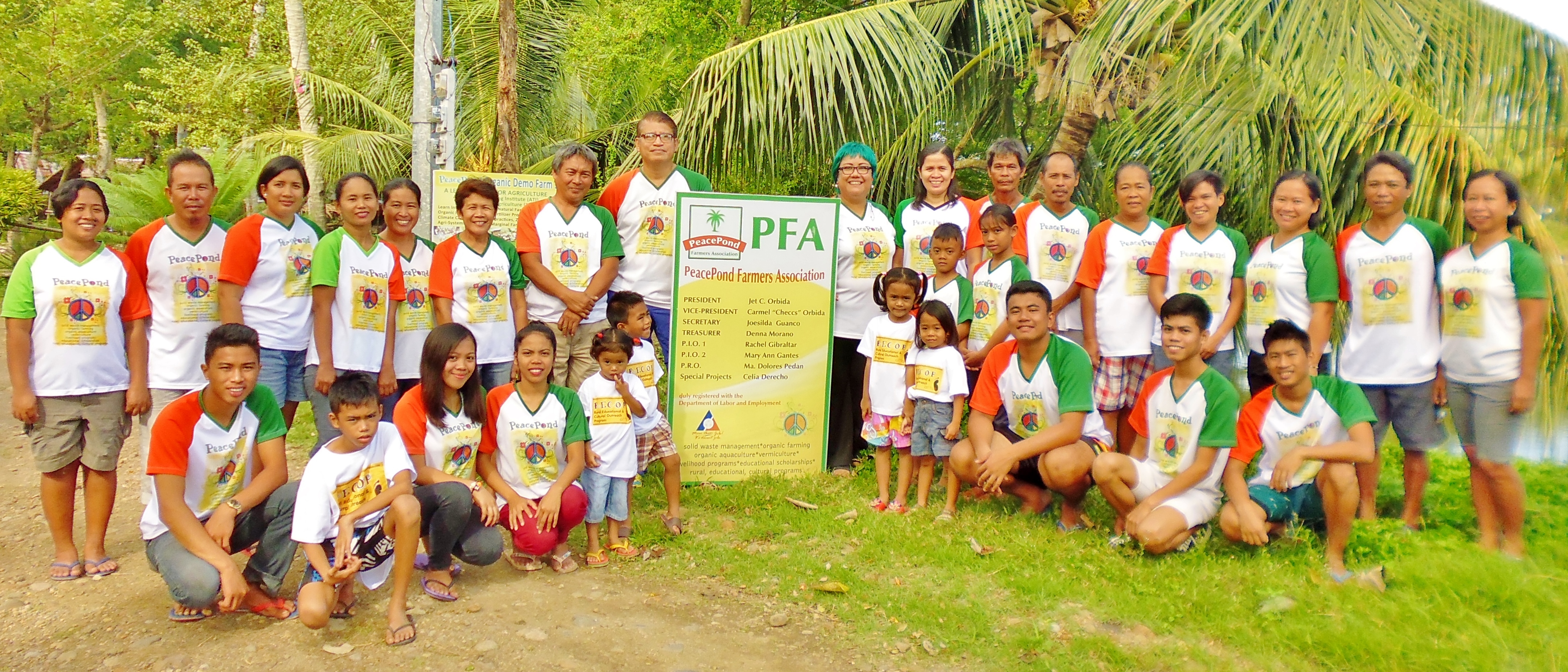 How then can we help our farmers, they who feed us three times a day every day for the rest of our lives? Buy local, eat local! And visit their farms and appreciate what they have been doing to feed all Filipinos around the country. And perhaps, soon, the Pinoy farmer will get the respect and support he truly deserves.
Edited by Tanya T. Lara