The pandemic struck a powerful blow to so many aspects of life, but perhaps one of the hardest hit is our children's education. In an instant, campuses were shut, students had to stay home, and learning was to be done remotely. Most parents suddenly had to be involved in making sure their children were learning while juggling the demands of working from home as the virus continued spreading around the world.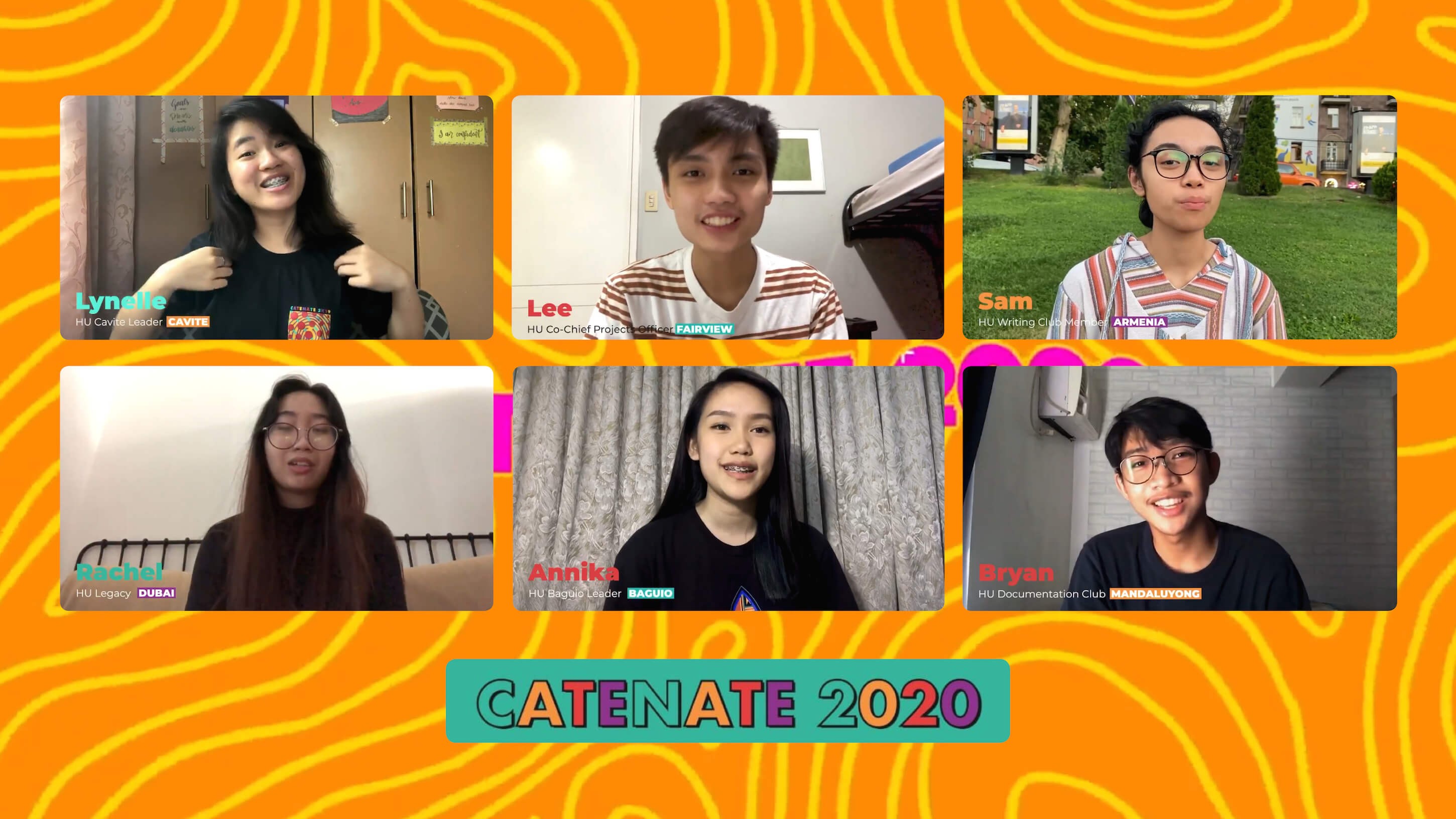 As we braced ourselves for the life-altering effects of the pandemic, we recognized that our experience as pioneers in the homeschooling space over the past 21 years was a call to step up and help as many families. It was apparent that the Lord has equipped us for such a time as this —​ to help the country not just navigate unchartered territory, but to appreciate how parent-led homeschooling can provide direction and stability for families through these challenging times and even help them pursue what truly matters.
The challenges we faced
Unlike conventional educational organizations, we were expected to still remain open as homeschooling was set to be the new norm. Even before the World Health Organization (WHO) announced the existence of the pandemic, we had begun converting our key services online. So when the lockdowns were first announced, instead of figuratively closing our doors, we​ decided to expand our capacity and be zealous in taking steps to overcome the challenges that came with it.​ We knew that this was not going to be an easy task but it was an opportunity​to serve the country, so we trusted the Lord and geared up for it.
Like many organizations that suddenly had to shift to a remote set up, we had our fair share of hurdles. Over and above this, no amount of planning prepared us for the unprecedented volume as parents turned to us for information on homeschooling and their options.
Beyond just dealing with inquiries, if we were going to serve the growing number of families that needed help, we needed to quickly onboard many more passionate and knowledgeable advisors to provide quality support to families through their homeschooling year.
With our physical bookstore shut, providing books directly to each home was the next herculean challenge. The lockdowns halted printing operations around the world and cut off our supply chain for a couple of months. This was aggravated by the worldwide spike in demand for logistics in the midst of all the restrictions.
The choices we made
In line with our heart to serve the country, we collaborated on a project with the University of the Philippines, giving tips and guidance on how to best benefit from home-based learning from the lens of homeschooling given the changing landscape of Philippine education.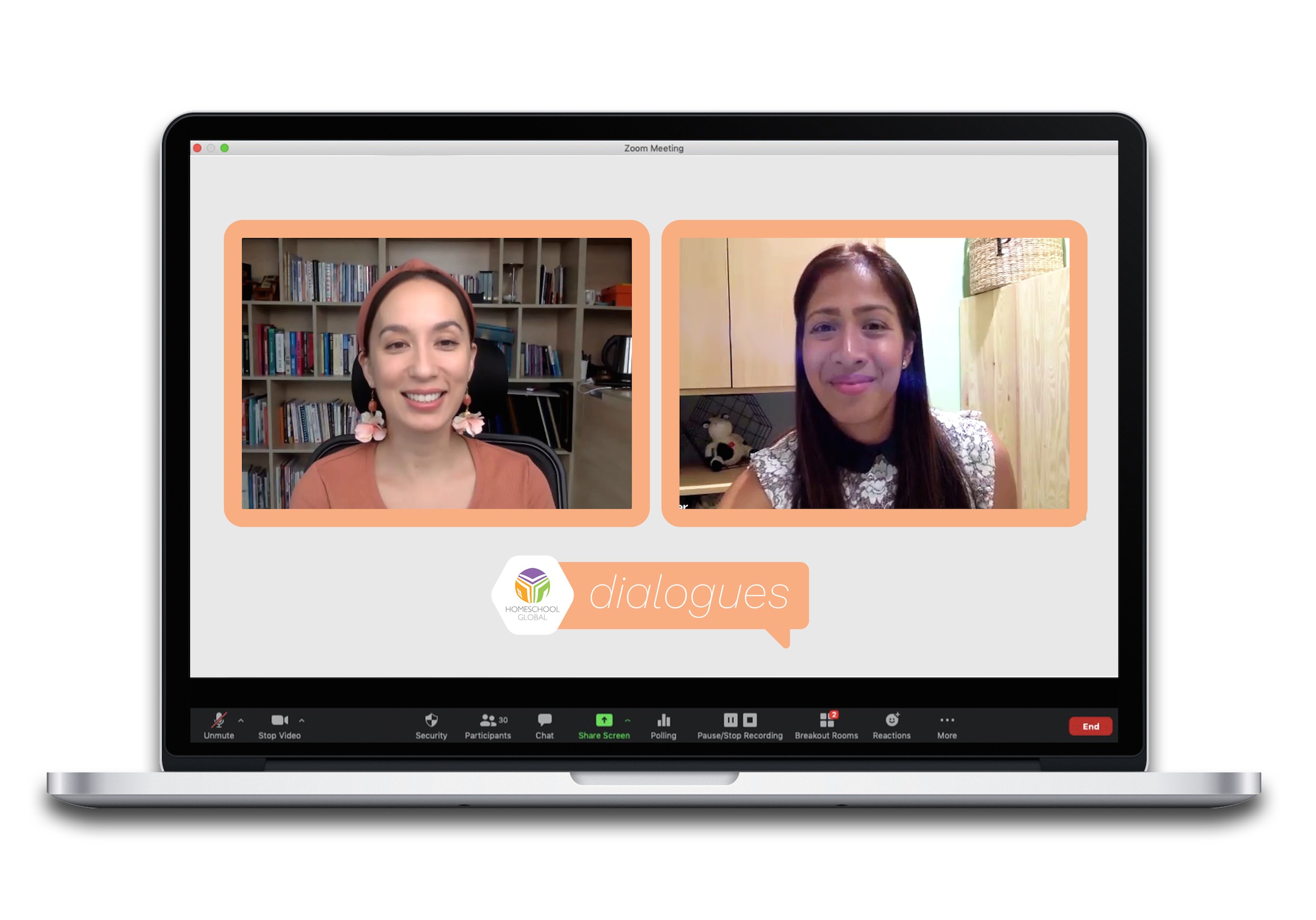 In an effort to serve all of those turning to us for information on homeschooling, we mounted the first-ever Online Philippine Homeschool Conference in partnership with the Homeschool Association of the Philippine Islands. This event featured educators from all over the world and homeschooling families across various seasons to provide even more insights on homeschooling so that parents could make informed decisions at the height of the educational uncertainty in May.
Closer to home, we offered free homeschool orientations online with weekly live Q&A sessions with our learning advisors and our admissions team to better help parents understand the true essence of homeschooling and how it can work for their families. We​ adapted our Online Academy program for families who suddenly find themselves thrust into the world of homeschooling and slashed its fees in half.
Over the years, we have been blessed with a solid community of parents who are firm believers in intentionally parenting and educating their children through homeschooling. We praise God and are thankful that many of the veteran homeschooling moms and educators in our community have heeded the call to join the team full time in serving new homeschooling parents.
Early into the pandemic, we met with our partner publishers to strengthen our relationships and collaborate on how to best overcome the challenges of providing books to our families, including setting up our 24-hour printing operations. As​ soon as they reopened, we re-established supply chains and connected with multiple logistics providers to expand the reach as we pivoted our bookstore to an e-commerce platform.
We are grateful for our entire team's hard work and commitment to serve families even in this season of stretching. We are thankful that team members were repositioned so that no one was retrenched through this pandemic. Today, those who are able to work onsite are provided with free accommodation and three meals a day, even on weekends. Since the first day of lockdown, our teams have been gathering online to pray for grace, strength, and the protection of all the families that we serve.
The community that is being built
As part of our COVID-19 response initiatives, we also extended scholarships, waived certain fees, and provided discounts on curriculum materials. We launched Homeschool Pilipinas, a program that makes quality homeschooling possible at more affordable price points and that also offers tuition fee scholarships to children of medical frontliners.
To support families better in regions across the Philippines and the Middle East, we equipped locals in various areas to lead communities in Saudi Arabia, Qatar, Batangas, Palawan, GenSan, and Bacolod. This is on top of our headquarters in Ortigas and the existing support network of hubs in Dubai, Abu Dhabi, Baguio, Roces, Alabang, Imus, and Cebu.
We are also grateful to witness wins in the lives of new and returning homeschoolers. Just last month, hundreds of our high school students came together for an online camp where they learned from international speakers and met new friends from around the world. That it was fully organized by high school student leaders is a source of encouragement for all our parents. Existing learn groups continue to warmly welcome new members and motivate one another to share their joys and persevere through the challenges. Hearing first-time HG homeschooling parents say that from being stressed, they are now enjoying, and are even planning to continue homeschooling beyond the pandemic, has given me a renewed sense of hope.
As I think of all the families under our program, that hope intensifies — the hope that all these parents will maximize this opportunity to create a flexible and personalized learning environment for their children to flourish and to build stronger relationships with them. We at HG are committed to serving them well and ensuring they thrive through their homeschool journey, no matter how long or short their stay with us will be.
Homeschooling has acquired so many different meanings over the course of this pandemic, but allow me to point you back to what it truly is: It's NOT bringing the school to your home, it's NOT just getting your kids to learn in front of a computer; it's NOT just merely fulfilling academic requirements. It's YOU, parents, pursuing what truly matters by taking charge of your children's learning to shape not just their minds, but their hearts.
Portrait photo by Karlo Tan
Edited by Büm Tenorio Jr.