April 15, 2020. It has almost been one month since the extended community quarantine has started and just like any 2020 bride, it got me thinking about our Sagada wedding plans in November. Every bride dreams of a perfect wedding — whether intimate or grand, and it needs to be as she visualized. We had finalized the place, booked the coordinator, talked to the priest, had an ocular with the stylist, and built our website even before the lockdown happened.
Coby and I have been in love for four years. Spontaneity brought us together — we always seek going on adventures like hiking the Atlas Mountains, Himalayas range, and going to far islands via boat like the Babuyan Islands, among others. He is the person who gives me that security to soar. We have been talking about marriage for the past year, and he proposed to me during our trip to Portugal last December.
As no one expected, the lockdown happened and we both agreed that given the circumstances, holding our original wedding plans won't be 100-percent safe for our guests even later this year, which will defeat the purpose of gathering all our loved ones to witness our special day. We began letting go of our original plans and exploring our options.
Living together on quarantine, we've been catching up with friends through the Zoom app and that sparked the idea of holding a Zoom wedding. Always choosing love in any circumstance, we have decided to go for it — gather our loved ones to witness and celebrate with us, the soonest possible within our resources.
The same spontaneity led us to the theme #LetsMakeItHappyn: we can make happiness and love happen in every situation if we choose to — which we believe is something that goes beyond our wedding. And it did happen.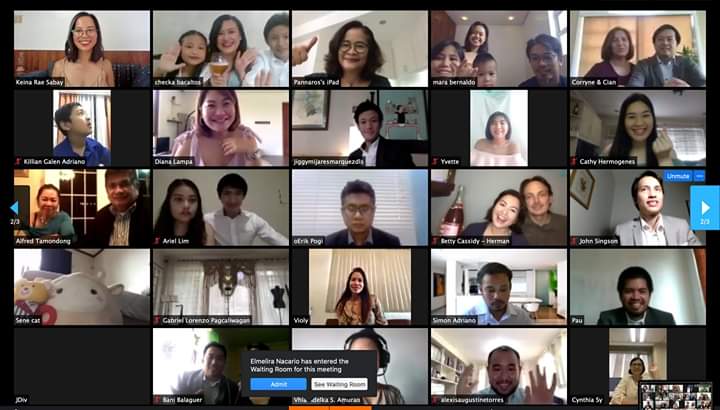 Preparation included: invites and guidelines via Canva, logistics via Grab and Lalamove, online program rehearsals with our friends via Zoom, booking someone to document our day via Facebook — all in just five days. Being a wardrobe stylist may have trained me for rush preparations, but technology has been a huge help.
" We had the kids entourage march in their respective homes before I had my bridal march from the stairs, and as my parents had passed, it was my brothers who walked me to the "aisle," which was our living room. "
The lockdown made us cherish every step of the way. The short preparation was made up of sleepless nights, mishaps, and laughter — every bit of it we experienced together. It was crazy and fun and somehow revealed the best of us as partners.
April 20, 2020. I'm in my beautiful RTW wedding gown, Coby in a suit from his closet and all of our guests dressed up to witness our vows, with their wine glasses handy. In just one link, our families from different regions in our country and across the world were transported to our ancestral home in Manila. They were 68. We had the kids entourage march in their respective homes before I had my bridal march from the stairs, and as my parents had passed, it was my brothers who walked me to the "aisle," which was our living room.
The ceremony was officiated by our good friend in Tarlac, who knows about our love story very well — it was intimate and personal. It may not be considered legal, but it was definitely binding. We introduced our families through a deck, had our first dance on a banig, planted some seeds, listened to speeches, sliced the cake, and had a couple of cheers.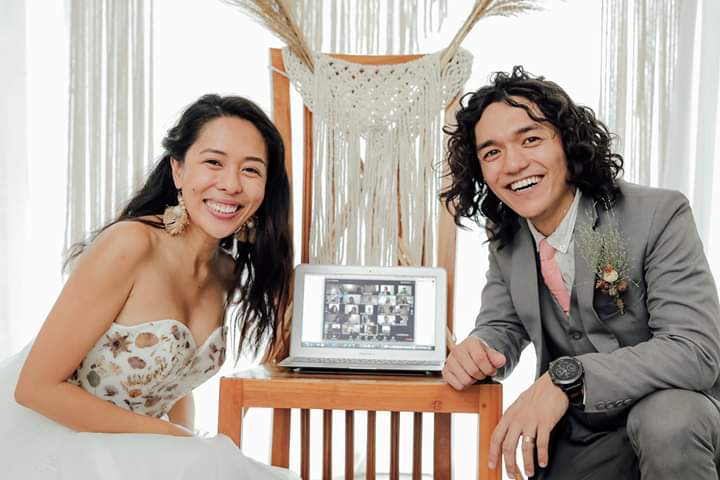 My brother played live music, my other brother prepared and served the food and drinks. My maid of honor was my makeup artist, who also made sure I look well all throughout the program. We were just five in the house, plus the photographer and videographer.
It was just a two-hour online event, but this celebration of love is also a source of happiness and a breath of fresh air in times of uncertainty, not only to the both of us, but also to our guests. As a young couple in the time of coronavirus, we saw and felt the real essence of the wedding day and of starting the marriage life.
And as a bride and now as a wife, things may have not turned out as I expected — it's even better.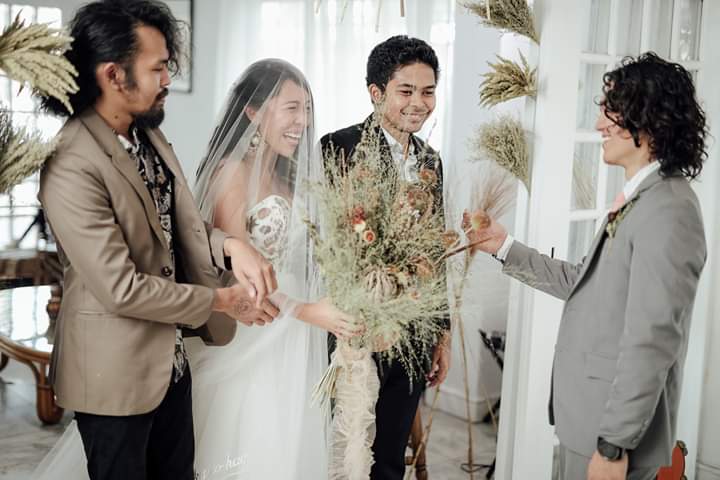 July 8, 2020. Any challenges?
In reality, this period of the pandemic has hit our livelihoods. Coby owns a hiking company and a saxophone player for events, and I, on the other hand, am a wardrobe stylist for shoots and entrepreneur for travel wear.
The pandemic has definitely changed the way we see what is then normal. It is a continuous challenge and requires a shift in perspectives in our everyday lives and resilience so we can move forward.
So like how we did with our wedding, we found ways to adapt and see the opportunities in every challenge. We are continuously working our businesses around. We learn something new every day. We plan together, we always talk and of course, laugh and love. We keep an open communication and constantly strive to be on the same page. It was a meaningful process of growing our relationship, and it gets better every day.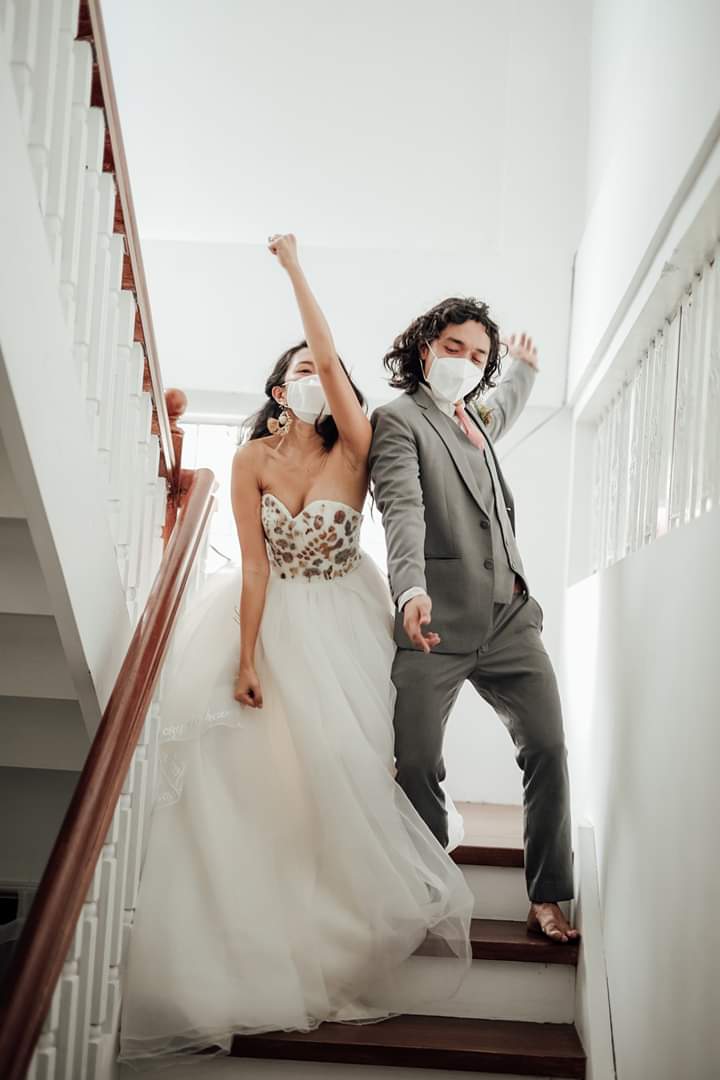 Each of us has our own love story to mold and learnings to be told. Each of us has our own journey with unique destinations. Honor your pacing, follow your truth, and enjoy the ride. And when you get lost in a challenge, (in our case, the pandemic) always go back to what binds you as a couple — we held on together and chose love.
We can't wait to get outdoors more often and enjoy nature like we always do. We like seeking adventures. But really, from our wedding preparations, to our wedding day until living our marriage, it was a beautiful adventure in itself.
Edited by Büm Tenorio Jr.