Journalism is one fragile ecosystem, and the pandemic has singularly upset the dynamics of how we produce, distribute, and consume media. Amid the overwhelming stream of information, journalists must adapt to the changing media landscape, and evolve the ways in which we report. All this we do not just to effectively serve the public, but also to survive. underway As we migrate our operations online, much reconfiguration has had to be done, from setting up a new digital team to experimenting with the manner we produce content.
As a culture writer for the Philippine Collegian (or Kulê), I have to admit that my writing habits are far from those of our news or features writers. I need not take trips to offices and deal with their bureaucracy or pester university officials with e-mails to finish my disquisition on the latest cultural issues. While I may not have to put in much legwork, writers and artists across different sections share the same rigor in coming up with the sharpest criticisms or, at the very least, in going beyond run-of-the-mill analyses.
Such is the commitment to critical reportage that lies at the heart of Kulê's mandate to push the boundaries of campus journalism, to serve the UP studentry and its communities, and the marginalized sectors that lie beyond the university. For 98 years, the publication has lived up to this tradition. But as with everything in these fraught times, Kulê has had to change the way it practices journalism.
Kulê's transition to digital platforms has long been underway, but only recently has it taken on a digital-first mindset. This shift from print to digital has been swift, and to say that it caught everyone off guard is an understatement. As we migrate our operations online, much reconfiguration has had to be done, from setting up a new digital team to experimenting with the manner we produce content.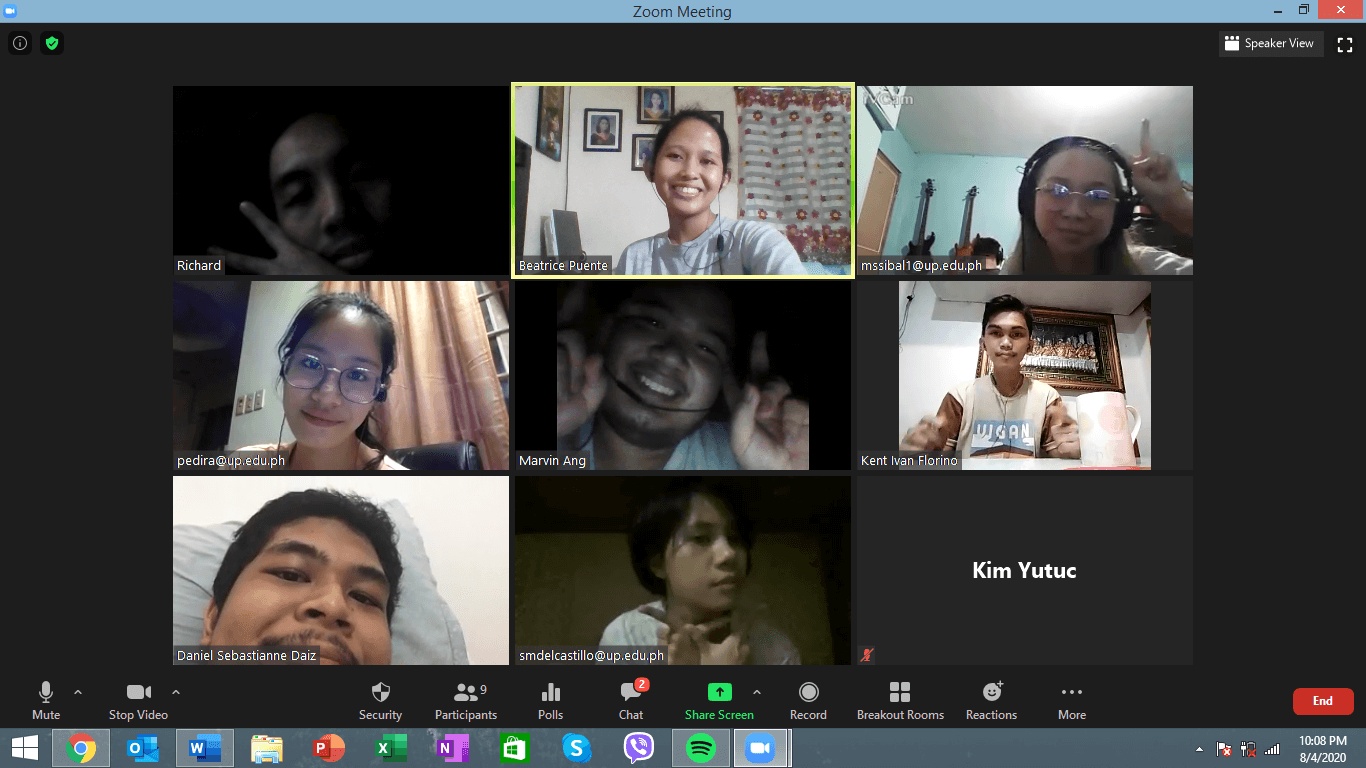 I am part of the said digital team, along with 10 more staffers and editors. When the government imposed a quarantine in March, our team was still nascent and rudimentary. Back then, everyone was still in the middle of finishing our special issue dedicated to the celebration of Women's Month. Obviously, we never saw its pages printed, and the articles, photos, and illustrations in that issue were instead posted on our Facebook page and Twitter account. My only task, then, and even before the pandemic, was to publish our content on social media on hours people are most likely active online.
There is no doubt that digital platforms offer a lot of possibilities print media do not. Publishing news and other content has never been faster and more convenient, the feedback and engagement from our readers more perceptible. But we are not the lone media outfit to have transitioned online. We have to compete for attention with others on similar platforms. For this, we keep abreast of different developments of news stories both locally and internationally. Here, in the digital arena, every minute matters.
As student journalists, we are definitely at a great disadvantage. Our academic and extra-curricular responsibilities aside, we simply do not have the online and human resources large media companies have. Even if we have upped our recruitment efforts, university students would not simply trade their precious free time and weekends writing, illustrating, and designing newspapers weekly, and especially, not with the chilling effect that the recent ABS-CBN shutdown and conviction of Maria Ressa have created for the press.
We can, however, change the way we package and present our stories.
Kulê claims a certain editorial independence — it has never existed at the behest of any corporation, partisan group, or university administration. As practitioners of advocacy journalism, we are duty-bound to report in the students' best interest and the public good in mind. This puts us in a unique position, having to tinker with new forms of producing and delivering our work while remaining true to the publication's editorial principles.
The pandemic has accelerated the news cycle, and Kulê has to keep pace with the rapid developments and be heedful of the situation on the ground. For the six months the country has been on lockdown, we have witnessed not the containment of COVID-19, but the government's efforts to curb dissent and abuse their authority.
At this critical moment, Kulê has shone light on the dispossessed and vulnerable, bringing to the fore the stories of overburdened yet underpaid healthcare workers, the persistent persecution of activists and government critics, and the millions of Filipinos affected by this administration's criminal neglect and general incompetence. In covering these issues, the digital team has come up with appropriate story formats, from two-panel writeups and user-generated content to comics and infographics.
This new normal has, to some extent, broken with formal constraints. There used to be so much to consider in print. Our writers were bound to write within a word count fit for our tabloid pages, and our illustrators could only work on a small space. If one overstepped one's limit, layout artists would have the hardest time to cram too much content all in one page. The digital interface has given us more room to write longer, in-depth articles, and do thematic, issue-based series.
Through all this under lockdown, Kulê has kept a close eye on what is perhaps the most contentious issue, at the moment, the then Anti-Terror Bill, producing varied content since its proposal to its legislation. We have also covered student beats, such as when UP faced uncertainty with how to proceed last semester and now that remote learning is burdening everyone, students and professors alike. The new media also permitted us to break news, and follow it through with a full story. Through social media, too, our readers could reach out to us, and ask us to report on an incident in their community. Such was the case of our news report on the displacement of Polomolok residents in South Cotabato due to undue police allegations of terrorism in the area.
While we can cover more events instantaneously, there is a dilemma whether our work reaches our intended audience like we used to with print. It is a given that the digital divide does not favor those in far-flung communities.
Prior to the pandemic, Kulê members would lug bundles of newspapers around the campus during the Lantern Parade, or during mobs in and outside the university. We would hand out copies to everyone we encountered — local vendors, farmers, professors, activists, human rights advocates, and union leaders — a gesture that some welcomed but was often ignored. It was always reassuring when some would approach us to ask for a copy or two of Kulê, and even more so when we saw them reading our material.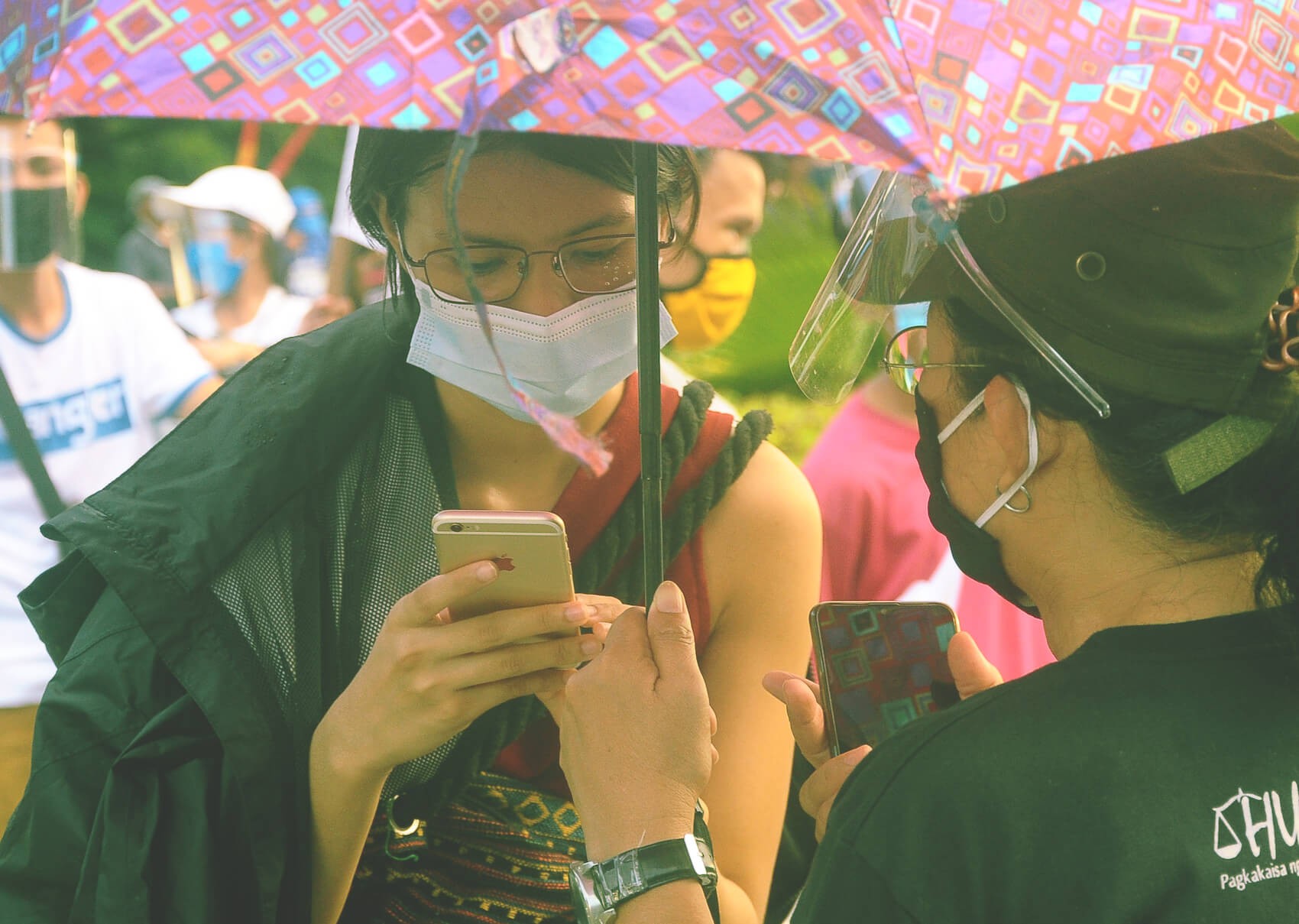 Now that we can no longer do that, the digital team has turned to building networks with different groups to promote our content and to engaging with various organizations and individuals. We connect with different unions, student councils, and cause-oriented groups to help further the reach of their relief efforts to aid their constituents and members amid the pandemic. In our effort to also ensure that our content reaches farming, fisherfolk, and indigenous communities, too, we approach their corresponding organizations, to know more about their condition during this crisis, to share with them our pieces on their struggle.
Now that Kulê is inching closer towards its centennial year at a time when millions of Filipinos are further pushed to the margins, it is all the more challenging for this editorial term to live up to Kulê's mandate to speak truth to power, to expose power brokers, and to stand with the oppressed, may it be through print or digital media.
Edited by Büm Tenorio Jr.