We believe in challenging people. We challenge them to experience new things, to look for creative solutions to difficult problems, to broaden their imagination.
Those were the exact words you will see posted in Mystery Manila's branches, expressing the company's purpose. This belief was the reason we started Mystery Manila, the country's pioneer Escape Room business more than six years ago, back in 2014. We believe that by challenging people to solve puzzles with the goal of escaping from a locked room, we essentially allow them to grow, while having fun in the process. Little did we know that in 2020, this idea of challenging people would be put to the ultimate test, not upon our customers, but on the business itself, alongside the nation and the rest of the world.
Our business was not prepared for COVID-19. When the World Health Organization declared it as a global pandemic last March, and the national government soon announced that Luzon will be placed under enhanced community quarantine, we had to scramble to understand how these developments would affect our operations, our employees, and our customers. At first, we were hopeful that the situation was just a momentary glitch, and that everything will quickly return to normal after a two-week lockdown. But the infections kept rising, and the lockdown kept on extending. It was then that we began to realize how serious the situation was, and how its effects on our business would be more devastating than we anticipated.
Being a leisure-based business, we are categorized by the Department of Trade and Industry under Category IV, the least essential among other types of businesses, and therefore one of the last ones to be allowed to reopen after the quarantine has been lifted. But even then, when will we be eventually allowed to operate and will our customers come back? That is our biggest question, and I guess the question of many other business owners. Looking at the dismal foot traffic in malls at the moment, we fear that it will be a long time before people become comfortable enough to go back out and frequent the establishments they use to visit.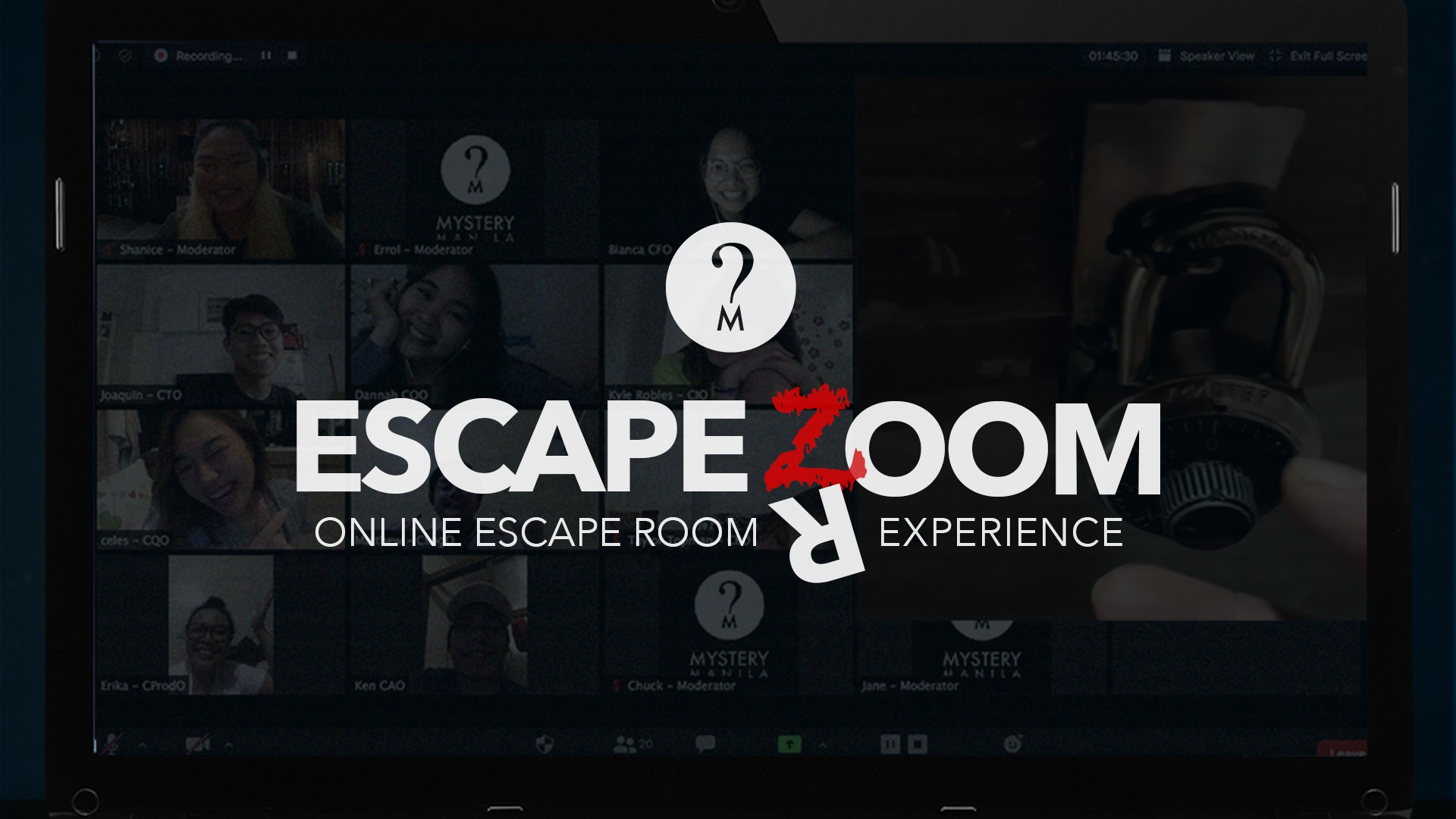 In the meantime, business owners like us worry about how we'll pay rent, and how we can provide livelihood to our employees who were forced to stop working. Big corporations may be able to pull through and sustain themselves for a long time without sales, but SMEs like us have no choice but to re-examine the business and pivot. We had to do something drastic and immediate, otherwise, we will have no choice but to close down the business permanently.
To get insight into how we could pivot our business, we reflected on how the Escape Room industry originated. The concept of escape rooms began in Japan, and the main inspiration were those video games where you had to solve puzzles to move through rooms of increasing difficulty. The Japanese thought of creating these puzzle rooms in real life so that people can physically experience the game and enjoy playing it with friends. That's how the very first escape room was born.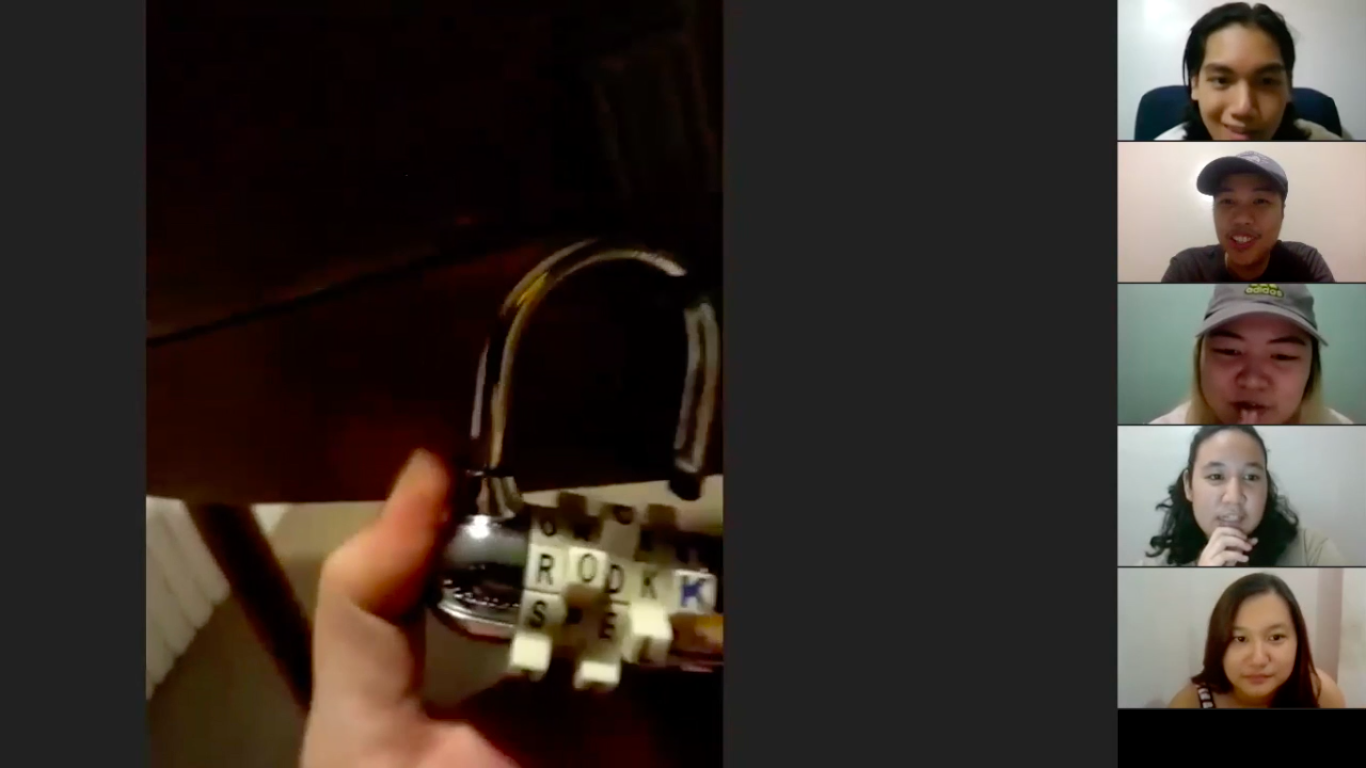 Knowing that escape rooms were inspired by video games gave us confidence that a digital transformation of the business was possible. We soon started developing two different ways to experience Mystery Manila via Zoom, a video communications platform that has rapidly gained popularity since the pandemic started.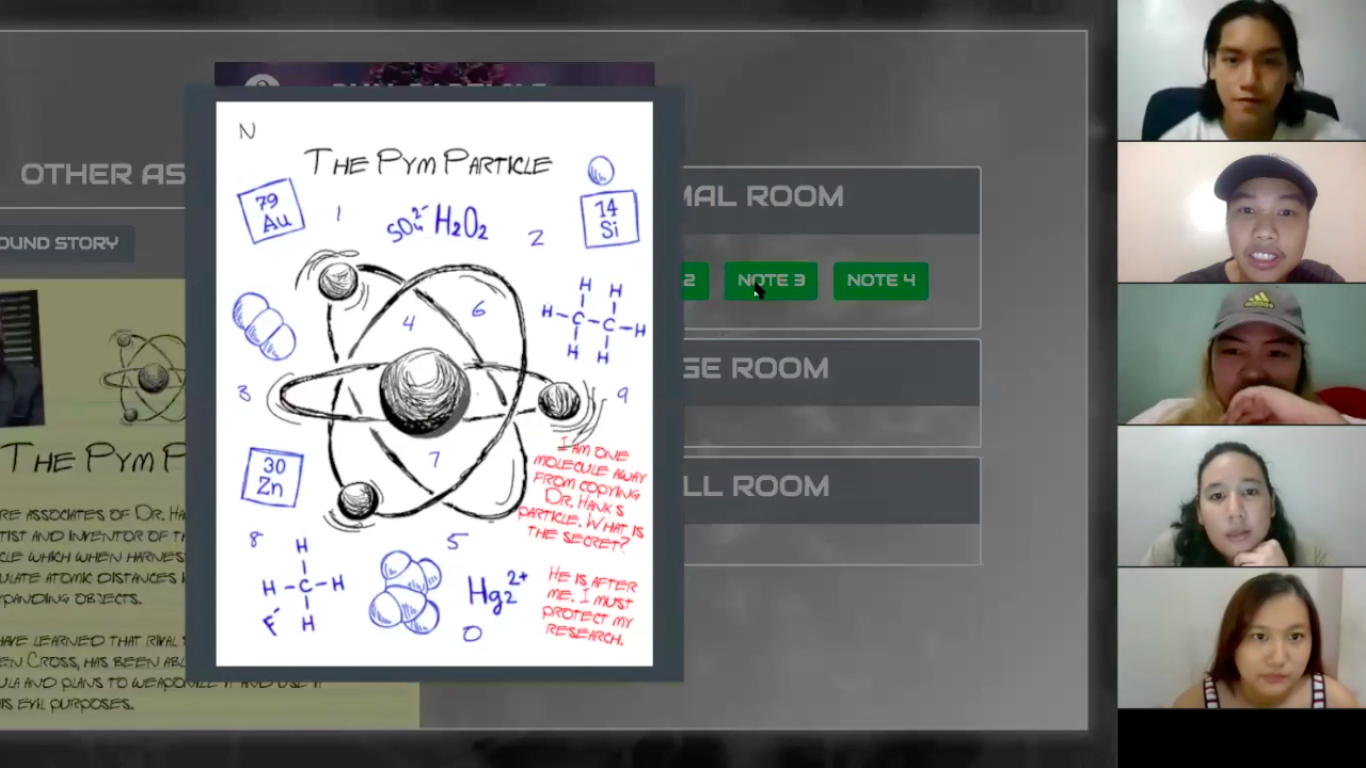 The first one we called Escape Zoom, a pun on the term Escape Room. Through a live video feed of a facilitator who's inside the actual room, players logged in through Zoom explore the room and solve puzzles as if they're actually there, using the facilitator as their eyes and hands inside the room. We converted two of our existing rooms, Alien Assault and Pym Particle, to this new digital experience.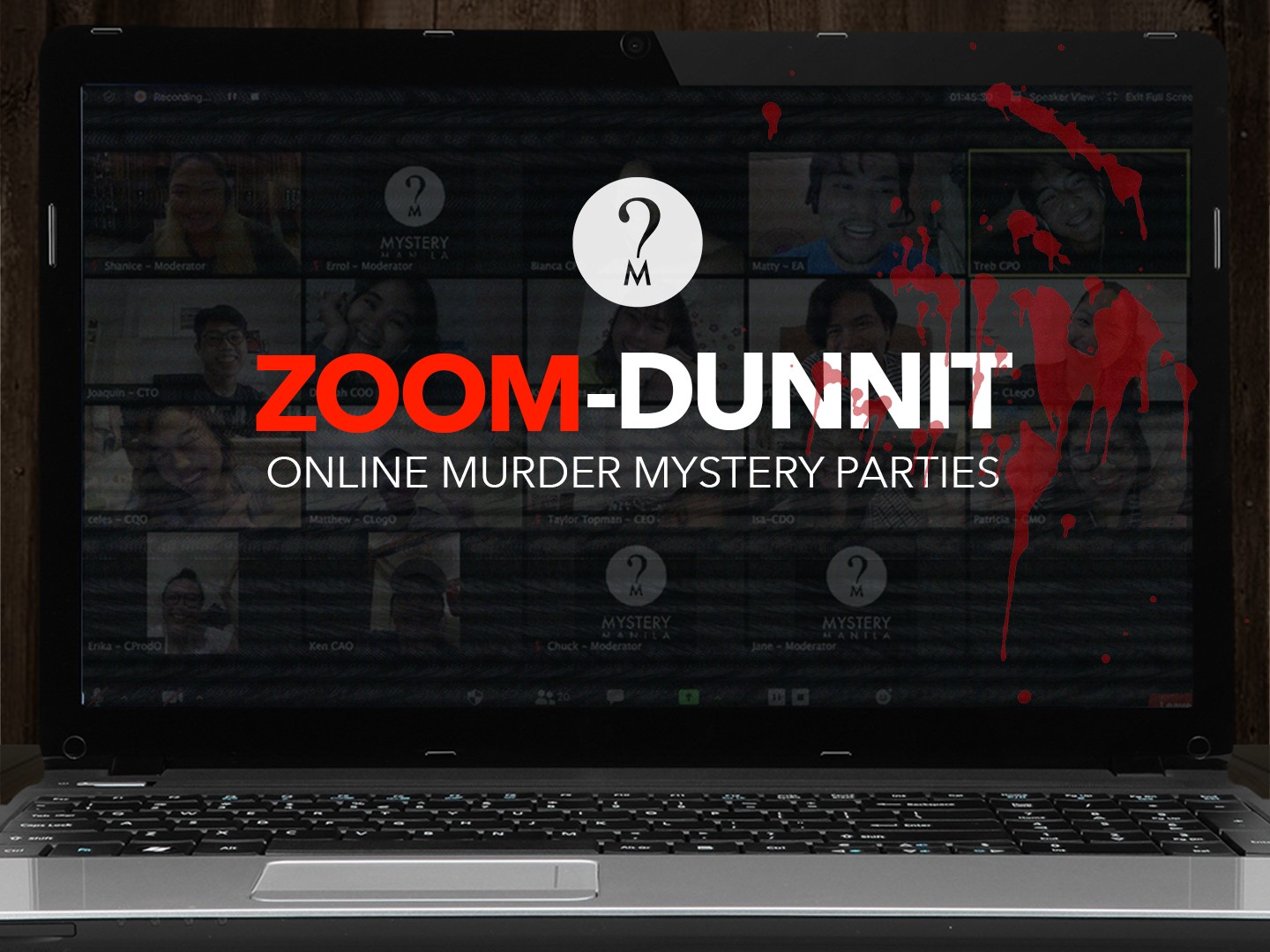 The second digital experience we developed is called Zoom-Dunnit, named after the whodunnit mystery genre that's a popular theme among our escape rooms. In Zoom-Dunnit, we host a classic murder-mystery party via Zoom where players, along with our actors, play suspects, victim and killer trying to solve a virtual crime. There are several storylines to try out — from a murderous board meeting, a deadly high school reunion, to a theft of a million-dollar masterpiece.
" We realized that the pandemic did not take away people's need to bond and be together. If anything, it has heightened it. "
With Escape Zoom and Zoom-Dunnit ready to launch, we finally had a way to generate sales while the branches are closed. But will people actually want to try it? With the uncertainty caused by the pandemic, people prioritize spending on essential things, not on leisure activities like games. We worried: Will Filipinos be willing to pay P399 per head for a mystery game during a pandemic? Well, we crossed our fingers and launched the games to the public.
To our surprise, we received an overwhelming response — to the point of needing to scale our operations rapidly to cater to the staggering demand. In the three months since it was launched, we've accommodated more than 10,000 players. Those who play include groups of friends, parents with their kids, officemates on team building, even foreigners and Pinoys based abroad. Now, we have a full-blown online operation that's mostly fully booked during weekday evenings and all day on weekends. We are developing many more ideas for new rooms and themes for expansion.
" If we've learned anything about solving escape rooms, it's this: whenever you're stuck on a seemingly impossible puzzle, step back, re-examine the situation, and find a new approach. "
Furthermore, the launch of our digital games introduced us to new corporate clients looking for customized online activities to replace their on-ground events and activations in the past.
In hindsight, we realized that the pandemic did not take away people's need to bond and be together. If anything, it has heightened it. More than ever, people are bored of being locked up at home. People are finding virtual ways of celebrating birthdays with loved ones. Friends from all over the globe are discovering new ways to catch up with each other despite the distance. Companies are looking for unique team-building activities for their employees who are working from home. We have been lucky enough to discover this about ourselves — that at the heart of it, we are in the business of connecting people, and that will always remain relevant, pandemic or not.
During these past months, we felt like being trapped in an escape room ourselves. Many times, we felt clueless and frustrated. But if we've learned anything about solving escape rooms, it's this: whenever you're stuck on a seemingly impossible puzzle, step back, re-examine the situation, and find a new approach. While the exit door to the COVID-19 pandemic is not yet in sight, we remain hopeful for our business. Because we know that as long as we continue to think creatively and work together, we will all come out of this challenge wiser and stronger.
Edited by Büm Tenorio Jr.