It is typical for companies to prepare for the worst by having a business continuity plan, but sometimes the worst can happen while you are still in the middle of planning. While it is common for SMEs to come up with expansion plans, little did we know that something as unexpected as COVID-19 would appear as our biggest adversary yet.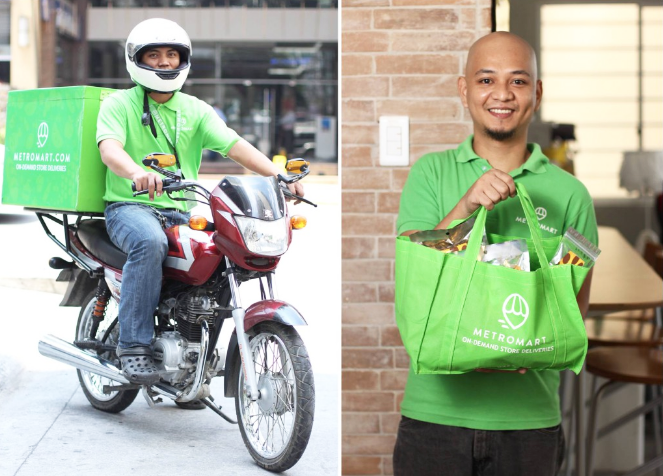 MetroMart started with a vision of making the valuable necessity of online grocery shopping hassle-free. We strongly believe in the importance of convenience and user experience and how it allows individuals to live in comfort. Since 2016, we have partnered with big and smaller retailers such as S&R Supermarket, Robinsons Supermarket, Rustan's Marketplace, Shopwise, Pet Express, National Book Store, No Brand, Southstar Drug, Kumori, Pan De Manila, Pinkie's Farm, and Cubao Farmers Market, to allow our customers to shop from the convenience of their mobile phone and have their groceries and daily essentials delivered to their door within two hours. To date, we have successfully delivered groceries and daily essentials to over 1.9 million households and offices through our web and mobile application.
Through the years, we have often encountered the term "digital transformation'' and how it would eventually revolutionize companies. Fast forward to 2020, and in an instant, our lives are almost fully empowered by online services. It is humbling to know that MetroMart is genuinely helping people during this pandemic and supporting households while they quarantine at home by delivering their groceries to their door, so they can stay safe at home.
With the rapid outbreak of COVID-19 in the Philippines, we felt the same pressure as most companies did to ensure business sustainability for our employees, customers, partner merchants, and ultimately, our mission. As the population realized the value of safety while adhering to government lockdown regulations, MetroMart experienced a surge in demand for grocery delivery, and despite our internal preparations, we encountered challenges that we could not foresee. Since our deliveries are ideally on the same day, we encountered delays due to quarantine regulations. This included some merchant stores closing down for sanitation, some employees not being able to report for work, areas going on lockdown due to an outbreak in certain areas, etc.
Complaints ballooned and we acted quickly to ensure that all customer concerns were being addressed while maintaining our quality of service. Correspondence almost became entirely virtual with our customer service team heavily relying on chat, calls and SMS to coordinate with each other and the customers. This is when we truly witnessed first-hand the great impact of digital transformation.
At the beginning of the pandemic, we moved to a work-from-home set up and it took some time for everyone to adjust. Surprisingly, through close daily coordination with various tools and softwares, our employees were still on top of their tasks and aligned with our mission.
" While it is true that the economy suffered due to the health pandemic, MetroMart thrives as people shift their grocery shopping habits online. As a result, the company that deals with no-contact delivery of goods has continuously provided jobs to others as it hires riders and personal grocers to do the job. "
Our operations, business development, marketing, technology and finance departments were all coordinating online to ensure the business was running smoothly and that we were able to serve as many people in need during this crisis. For example, on the business development and marketing side, the team learned about the benefits of using online services to maximize time. The time saved by simply jumping on a conference call (as opposed to traveling through traffic for one hour to reach the meeting destination) allowed them to have five or more meetings a day instead of two and saved them money on transportation.
While it is true that the economy unfortunately suffered due to the pandemic, MetroMart thrived as people shifted their grocery shopping habits online. As a result, we continuously hire in every department and we are proud to have been able to provide jobs for those in need. With the proper daily safety protocols (temperature and symptom checks, frequent hand sanitization, social distancing, etc.), equipment (face shields, face masks, alcohol, gloves) and training, we on-boarded hundreds of riders and personal shoppers to shop and deliver grocery orders to our customers — these are the frontliners and heroes that ensure the safety of others. Our personal shoppers were in charge of shopping for the groceries at our partner supermarket branches and our riders were in charge of delivering the groceries to the customer's door. In order to help others in need, in March, we expanded our grocery delivery service to the east in Cainta, Rizal, Antipolo, and Marikina. In June, we further expanded to South Luzon (Batangas, Cavite, Nuvali, and Laguna). And most recently, we officially launched in Cebu this August.
While finding the silver lining in this situation can be challenging, we do believe that progress can be gained with the right mindset. Never has it crossed our minds that an application like ours would eventually become a preventive measure in avoiding the spread of a virus, all the more that we have never thought that convenience would equate to safety during these trying times.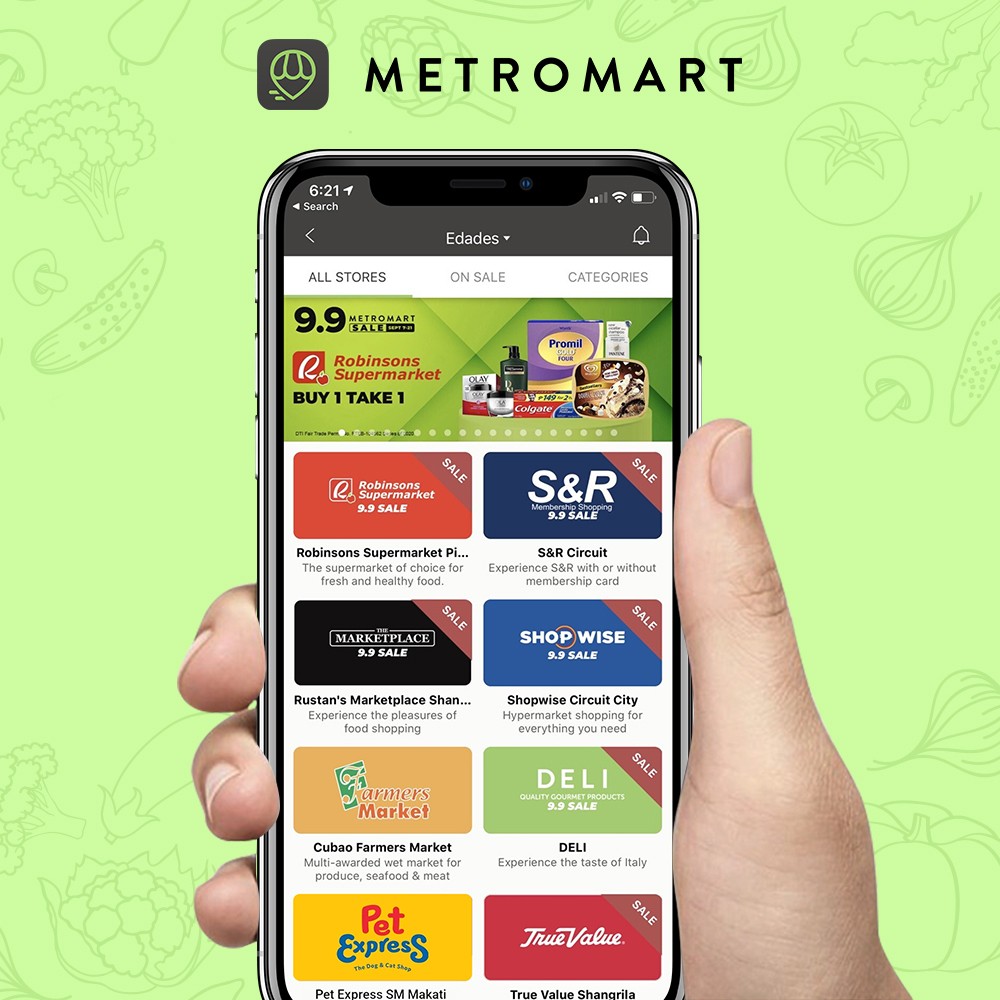 MetroMart is consciously and consistently expanding as we try to reach distant areas to offer our tech-driven grocery delivery service to the majority of the Philipine population. Now more than ever, online grocery delivery has indeed become a necessity and we do think everyone equally deserves to have that option — to be safe in their homes, to save time, and to focus on important matters while their groceries are being delivered to them.
MetroMart is continuously growing and expanding and we hope to form partnerships with more retailers. We offer a plug-and-play platform that will allow retailers to have an online presence in our platform, grow their sales and to give them a big push in terms of marketing through our customer base.
With all the negative impacts of COVID-19, it is up to us on how we can be creative with our navigation in the new normal. We are undergoing a phase of "Creative Destruction," a term coined by an Austrian economist named Joseph Schumpeter, which describes the dismantling of long-standing practices in order to make way for innovation. A classic example of this creativity is the almost instant transformation of restaurants into "cloud kitchens," which serve food from their location purely for food delivery. A new corporate priority should focus on adaptation and evolution as consumer habits have already shifted before us and will rapidly do so in the next several years.
Edited by Büm Tenorio Jr.