Living with kidney failure is never easy. Every day is a battle, a struggle. This includes going in and out of hospitals twice a week for dialysis treatment, maintaining a healthy diet and managing our finances to keep all my hospital bills paid.
I was 27 years old when I was diagnosed with chronic kidney disease stage 5 in 2015. I felt devastated. I was at the height of my career as a TV producer during that time. People said I had a bright future ahead of me but things had to slow down when I acquired this disease.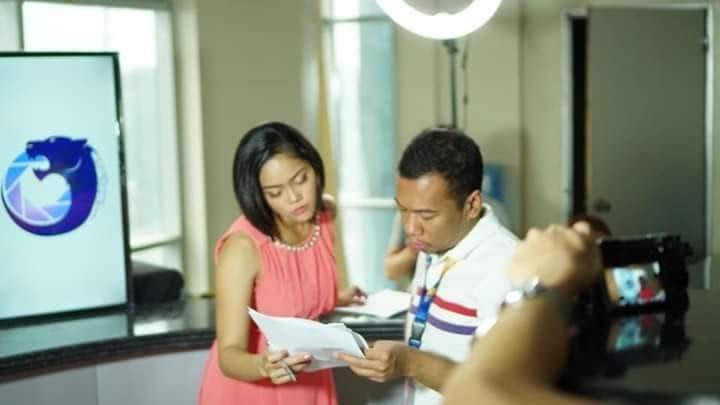 For the past five years, my family has been my source of inspiration and strength. If not for them, I would be dead by now. We are not rich. My mom, who is now 62 years old, owns a small eatery that has been the source of our income. My sister is her companion in managing our small business. My 70-year-old father, who owns a tricycle, is in charge of seeking financial help from charity institutions to sustain my weekly treatment. I would sometimes manage to get production rakets from my colleagues in the TV industry. In the last five years, they have been my companions. They are my teammates in this journey. As the old saying goes, "Lahat makakaya, basta sama-sama."
Until March 2020, when the COVID-19 pandemic came. Pampanga, which is just a few hours away from Manila, was one of the provinces placed on enhanced community quarantine (ECQ), and things became difficult for us. Limited movements had been imposed; wearing of face masks became mandatory. But the number of positive cases and deaths caused by the virus were continuously rising. The government issued protocols, especially to senior citizens and immunocompromised, to stay at home. Big and small businesses were put on halt, including ours.
Both my parents are senior citizens. I am immunocompromised, too. In the house, we maintain cleanliness at all times. We disinfect every corner of our house and follow all the precautions to make us all safe. Knowing your battle can at least prepare you on what to expect. But fighting an unknown enemy such as COVID-19 is a different story.
The first few weeks of the lockdown were a bit bearable. In fact, we were able to savor the time to take some rest from work. We were able to dine together and feast on sumptuous food that my mother cooked. But as months passed by, I couldn't help but to feel anxious and weary. The fact that I am sick makes it understandable that I have medical needs that require attention. Though we received ayudas, this could only support us for several days. My medical bills were piling up and our savings were depleting.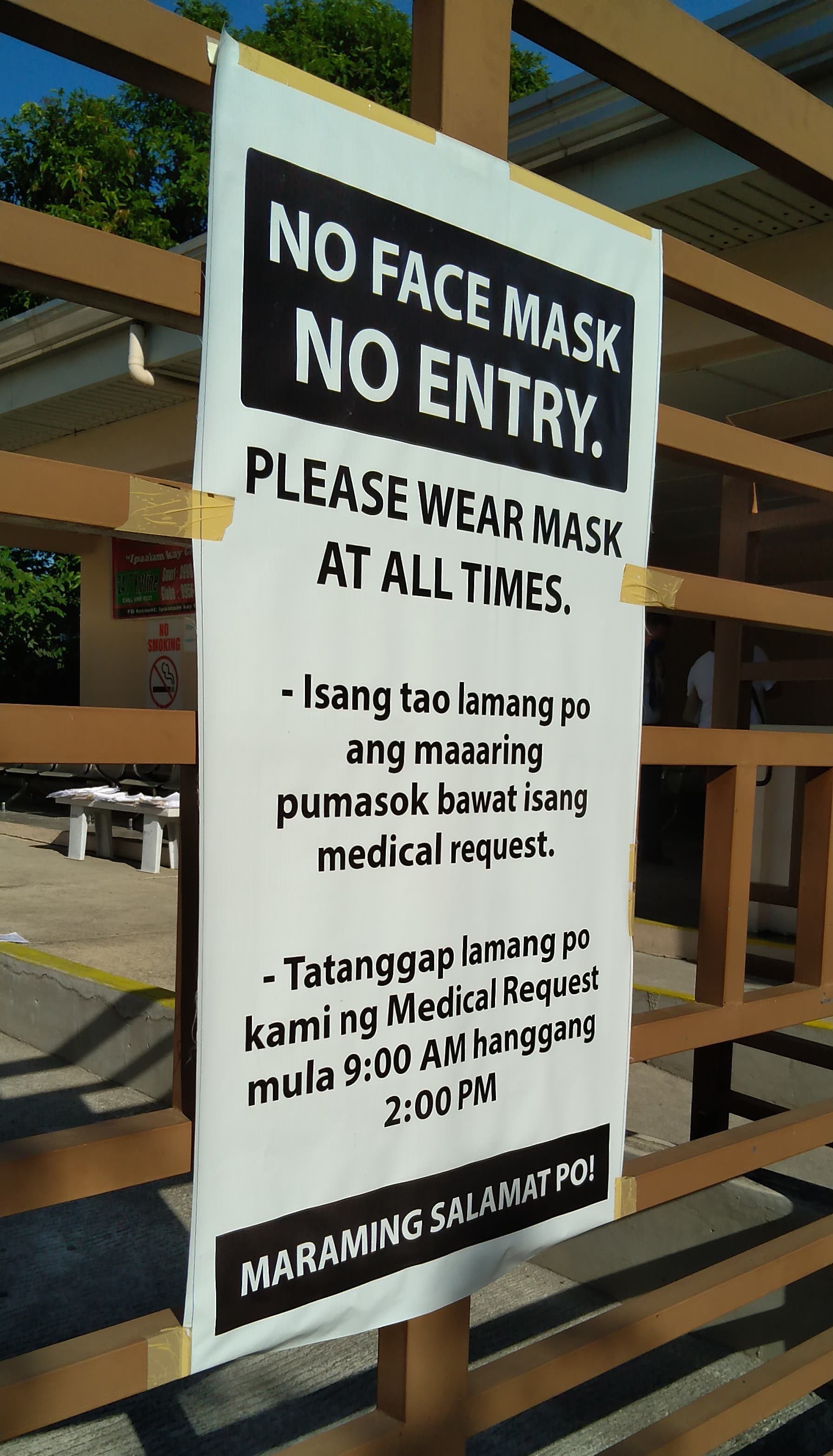 But the highlight of our pandemic experience was when I accompanied my father to submit my medical documents at Philippine Charity Sweepstakes Office (PCSO) last July 17. Exactly four months after the rigid lockdown, our province was put under modified enhanced community quarantine (MECQ) then.
It was a very humid day. At exactly 2 a.m., my father and I decided to leave the house in Mabalacat to travel to San Fernando City. As we traversed McArthur Highway, I could really tell how COVID-19 changed our town. The highway that was once plied by jeepneys was now empty. The loud karaokes usually heard from the small pubs were now quiet. No single person was seen on the streets. This pandemic had changed our city into a ghost town.
After an hour, we reached our destination. Darkness still enveloped the whole place; the lampposts were the only source of light. We were told that the office would start accepting papers by 8 a.m. But in those wee hours, people were already lined up in front of the PCSO building in San Fernando City. Some were still sleeping on the alleys using patched boxes. Some people had even stayed a day before just to reserve a spot. I used to think that these were just made-up stories, but that day I was able to witness these scenarios right before my eyes.
It was my first time to fall in line for PCSO. But it was my father's third attempt, as the first two attempts were failures. Given the current situation, I feared that government help, such as that from PCSO, would evade us. As we were told, the absence of the lottery for several months made them decide to allot limited slots for the beneficiaries. But we remained hopeful.
My father started to fall in line; we were 26th in the queue. There was no assurance that our paper would get accepted, but we were taking all the possible chances that we could get.
"Ganito ba dito, Pa?" I asked.
"Ngayon lang ganito, dahil sa COVID. Dati kukunin lang nila papel mo, pagkatapos pwede ka na umalis," he replied.
As time passed by, a lot more people were coming in. The line became longer and longer. My feet began to hurt from standing for too long, so my father and I decided to take turns.
While falling in line, we ended up chatting with people in the queue with us. One of them was Marco, who resides in Bulacan. We were of the same age. His father had undergone multiple surgeries due to aneurysm. He told us that the operation amounted to P1.2 million. They already paid P700,000 and were still in need of half a million pesos so they could go home. His father was on recovery but the hospital kept him on hold until they were able to pay the rest of their bill.
" After a few hours, the sun shone from behind Mt. Arayat. The situation became more apparent. On that beautiful morning, a picture of desperation and weariness could be seen at the gates of the PCSO building. "
Another stranger in the line was a retired government employee from DepED. Just like my father, she was also a senior citizen. She had been lining up since 2 a.m. Her husband was also a dialysis patient. Just like us, she came to seek financial help. She'd fallen in line several times but she always did not make it to the cut of beneficiaries to be served for the day. That day, she was No. 10.
"Hindi ka dapat nandito. Immunocompromised ka. Mahirap na. Baka mahawaan ka. Mahina pa naman ang immune system n'yo," she told me.
"Wala po kasing kasama ang tatay ko. Senior na rin po kasi siya," I said.
After a few hours, the sun shone from behind Mt. Arayat. The situation became more apparent. On that beautiful morning, a picture of desperation and weariness could be seen at the gates of the PCSO building.
At 8 a.m., the guard began to call each person in the line to register at the main gate. After registration, he collected their papers and placed them in a box. Marco and the retired DepEd official were able to get through. Their papers got accepted. But when it was about time for my father and me to submit our papers, we were stopped. The guard said they had already reached the total quota for that day. They were only accepting 10 papers from dialysis patients. We got declined. We tried to plead to the officer-in-charge but he told us to go back some other time.
For the third time, we failed.
I couldn't think of words on how to describe what my father and I felt that day. Situations like this have made me question the system of government we have, especially now that there was a huge expose on fraud in our healthcare system.
However, I felt relieved that Marco was able to get through. Finally, he would be able to bring his father home; the same way with the retired government employee who supports her husband's dialysis. I, on the other hand, would have to think of other ways to get help.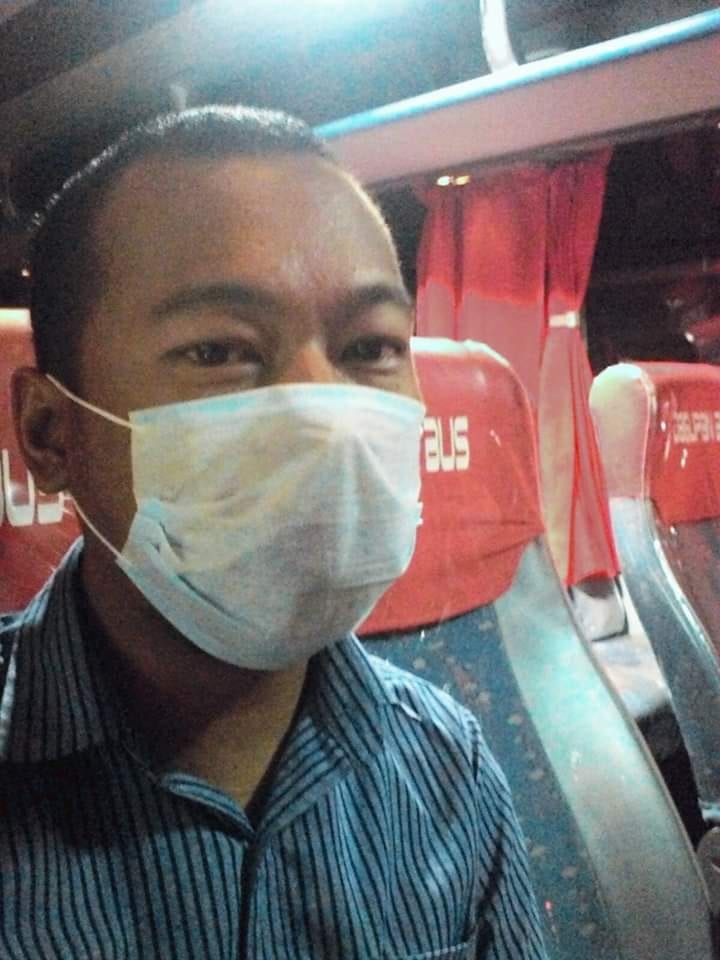 This pandemic has brought a lot of challenges to all of us, specifically to our current health system. Many of our frontliners have risked their lives while many of us still live in fear; meanwhile, some officials allegedly pocketed billions of pesos in our health insurance. Whenever I think of the people sleeping in the alley, the people who would line up for hours on behalf of their loved ones just to get an ounce of help, I always hope that one day we'll get what we deserve: a better health care system for all.
Edited by Büm Tenorio Jr.