Exactly a year ago in this very paper, I wrote with optimism about the future of the Philippine tourism industry, about how it contributes to nation-building and strengthens our national identity. I even mentioned feeling the pressure of the huge responsibility of leading the Philippine tourism sector.
Well, 12 months later, everything has changed. Our sector is now focused on rebuilding what was lost, and a large part of our national identity — resiliency — is being counted on to help pull us through the crisis. The pressure is on all of us to work together to recover as one.
I can give you numbers, estimates, and forecasts of what we have lost, and continue to lose in the tourism industry as our nation battles the COVID-19 with varying degrees of quarantine measures around the country. But numbers only tell one side of the story.
When the pandemic was announced, the immediate priority for the Department of Tourism (DOT), of course, was the health and safety of our stakeholders and of the wider population in general. The DOT supported the Bayanihan Act, diverting its resources to help fight COVID-19.
On our end, we needed to attend to the thousands of travelers who were stranded around the country when flights were canceled and borders were closing down everywhere. Mounting sweeper flights and land and sea transfers in coordination with the embassies, the Department of Foreign Affairs (DFA), the Department of Transportation (DOTr), and local government units, we helped ferry around 38,000 foreign and local tourists across the country.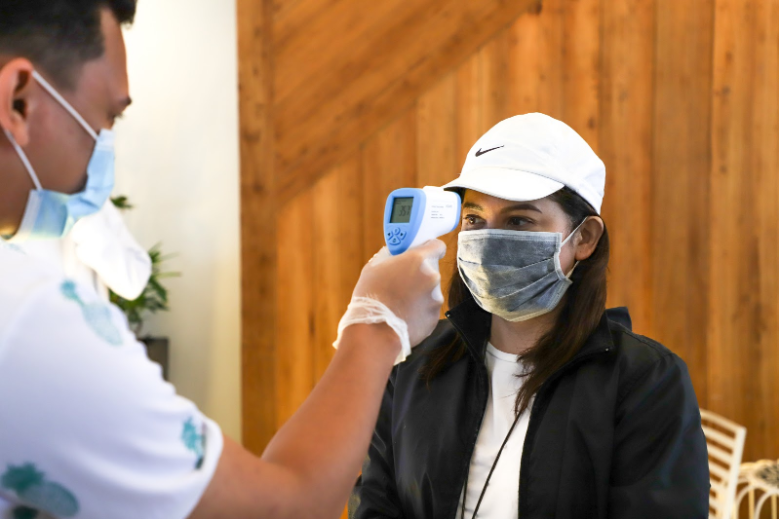 We formed a 24/7 Online Response Team to answer all queries pertaining to the enhanced community quarantine (ECQ), and for some tourists, it was the only lifeline they could connect to during a very uncertain period. Hotels were tapped to accept distressed guests and provide accommodation for essential workers and frontliners who were affected by the halt of public transportation. Currently, hotels are being used as quarantine facilities for arriving OFWs and returning overseas Filipinos.
To protect the most vulnerable in our sector, our tourism workers and MSMEs — such as small provincial hotels, travel agencies, and local transport operators — the DOT implemented urgent mitigation packages as part of its Tourism Response and Recovery Program.
Additionally, the Accelerated Recovery and Investments Stimulus for the Economy of the Philippines, or ARISE PH, which was approved by the House of Representatives on June 4, will assist the tourism sector with P58 billion to fund the DOT's response and recovery programs. The DOT is also advocating for the passage of the Bayanihan to Recover as One Act, which aims to extend the validity of the Bayanihan to Heal as One Act, as well as to provide additional funding of P10 billion.
" Before we get to that point of letting international visitors back in, we need to be vigilant about the safety of our destinations and regain the trust and confidence of travelers. "
We are planning to revive the tourism industry slowly and in phases. Domestic tourism has always led recovery after times of crises, and that is what we will focus on in the next several months.
Already, Forbes magazine named the Philippines as one of seven countries that have "the potential to become a major tourist destination in a post-COVID world," citing that the archipelago has something to offer even the most finicky of tourists.
But before we get to that point of letting international visitors back in, we need to be vigilant about the safety of our destinations and regain the trust and confidence of travelers. The DOT has released guidelines for health protocols for accommodation establishments, restaurants, and transport services. These guidelines highlight our "Safety-First" policy to ensure the well-being and security of our visitors.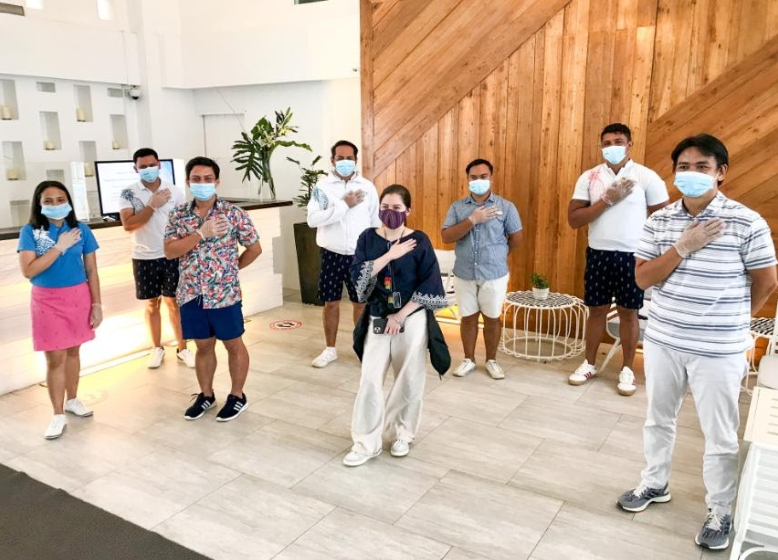 Adhering to new-normal protocols will understandably come at a cost to businesses that have already taken a hit during the past few months. The Board of Investments (BOI) has agreed to provide tourism and tourism-related industries with investment incentives, like income tax holidays and duty-free importation of capital equipment, if they upgrade and modernize their facilities to ensure compliance with health, safety, and wellness protocols that will adapt to the new normal. We also expanded the redefinition to include MICE facilities and tourist transport companies aside from hotels and resorts.
The DOT is equipping MSMEs with digital solutions to help them move forward in the "new normal." In the absence of physical Philippine Harvest fairs, we connected our local food producers and vendors with customers through online marketing, purchasing, and delivery platforms.
Recently, we have established partnerships with the Food and Agriculture Organization (FAO) of the United Nations (UN) and Grab Philippines to enhance farm tourism through sustainable agriculture practices and provide Filipinos better access to local food products.
A partnership with inclusion-tech venture builder Talino Venture Labs has provided innovative platforms like Safe Pass, which will help establishments automate space capacity planning and contact tracing, and Eat-in, which will enable restaurants to transition to digital ordering and cashless transactions.
Through technology, DOT aimed to make the most of the time spent at home with a series of skills and knowledge-enhancing courses for tourism enterprises and workers. Topics included digitalization and e-commerce, innovation, and entrepreneurship, as well as a module on the Filipino Brand of Service Excellence — values that did not go unnoticed by stranded guests who were assisted by our helpful and caring staff.
Travel bubbles are being explored with other countries that have little to no infection rates. These involve mutual agreements between cooperating countries to allow regulated travel in select safe places.
The Philippines has the advantage of having 12 international airports with some located in island destinations that are COVID-19 free. We see travel bubbles playing an important part in jumpstarting international travel.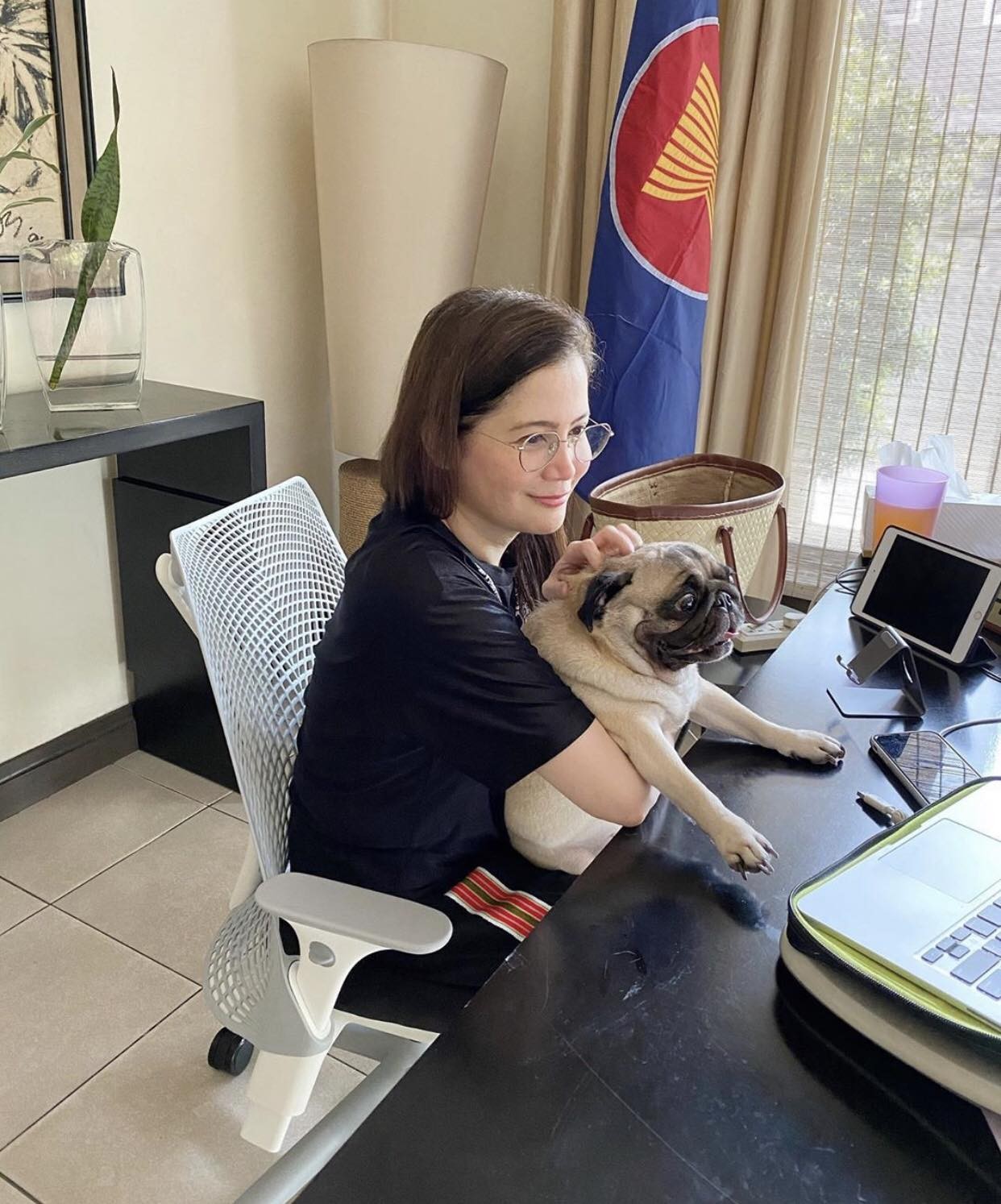 There is not one person who hasn't been affected by the pandemic in any of the myriad ways it has gripped our lives. I have been on the lucky end of self-isolation, but I also have yet to see my son who remains stranded in Palawan.
Tourism was deemed non-essential during the quarantine, but it will be one of the most essential drivers of economic recovery once travel restrictions are lifted, because people will be coming home, and people will be spending time with their loved ones in the great outdoors.
There's still a lot more work to be done before we can say we're completely safe and before we can achieve pre-COVID industry levels, but I'm certain we will get there, and we'll get there better.
Edited by Tanya T. Lara