The pandemic has presented stark challenges to every industry, including architecture and design. But challenges are an inspiration to the resilient spirit of the Filipino.
Budji
The pandemic caught all of us off guard. To be in the middle of so many unknowns on a huge scale is daunting: physically, mentally, socially, and emotionally. The public health crisis saw us scrambling for answers, and we developed a newfound appreciation of values we used to take for granted: our health, our loved ones, our lifestyle, our world.
It also put a spotlight on the goodness of humanity. Generosity comes in many forms, and we see frontliners and acts of sharing and kindness everywhere.
Royal
The impact of the pandemic on the architecture and design industry was serious and immediate, as projects undergoing construction were put on hold. New projects in the pipeline were shelved, and some even cancelled. Clients started to adopt a wait-and-see attitude. This is an extraordinary time that nobody in the world has experienced or has expertise on, so everyone was feeling their way through and sorting out things on a day-to-day basis.
Budji
The pandemic's effect on the interior design business was serious as clients stepped back and construction halted due to the quarantine. Good design was very much relevant and needed, from open-source PPEs, medical equipment and quarantine facilities to virtual apps and delivery systems.
Royal
Work from home (WFH) became the norm, and we surprised ourselves on how inherently resilient we are. The shift to WFH was swift: remote systems were promptly set in place before the lockdown was announced. This enabled us to continue the work on our projects that are in design development stages. Thankfully, we used productivity apps that enabled our team to collaborate remotely, sharing files and critiquing them in real-time.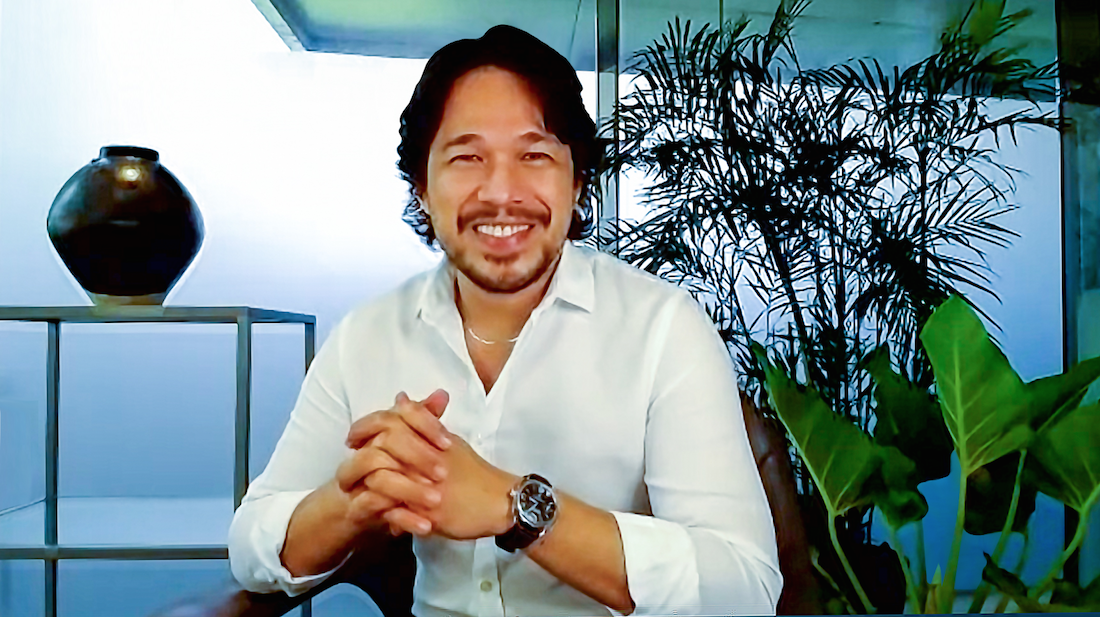 I'm actually challenged by this situation of operating the office remotely, as I've been working closely with people all my life. My team and I are now discovering new ways of running the office efficiently. I'm happy that people are learning to work more independently.
Budji
I know for sure that the pandemic and health and sanitation protocols will change our lifestyles forever, and will usher in a fresh, responsive and resilient design focusing on essential comforts. There should be a better understanding of what is essential in the design industry and the arts.
" This is the new consciousness. You become aware of the simple luxuries in life, like well-being and nature. "
Royal
This pandemic made people rethink the way they live their lives and do business while discovering the benefits of working remotely with family and bringing to fore the wasted hours in traffic and expensive office space. This is the new consciousness. You become aware of the simple luxuries in life, like well-being and nature. You begin to appreciate the sun casting beautiful shadows on the floor, which you never did as you rushed out to beat the traffic to work.
Budji
Thus, the design will be simple (no unnecessary decoration) but sophisticated, which will be the next phase of modern Filipino design. Space planning is for the well-being of the people and will take into consideration social distancing, cross ventilation and zoning (public vs. private). Selection and specifications of materials and systems will be based on ease of maintenance and hygienic qualities.
Royal
This is a time to ponder, a challenge to all architects and designers to really be creative. I believe that now, more than ever, the design is even more important because whatever we place in development should have a reason other than for aesthetic. Spending should be on what is essential and necessary.
" Design will be simple (no unnecessary decoration) but sophisticated, which will be the next phase of modern Filipino design. "
Budji
I did a lot of introspection during the quarantine, reassessed the things that bring value to me the most, and spent my time recharging in my garden and doing what I love — painting. This is therapeutic for me. The mood and happiness I capture on canvas teach me to understand that you can go further rather than limit yourself to the past.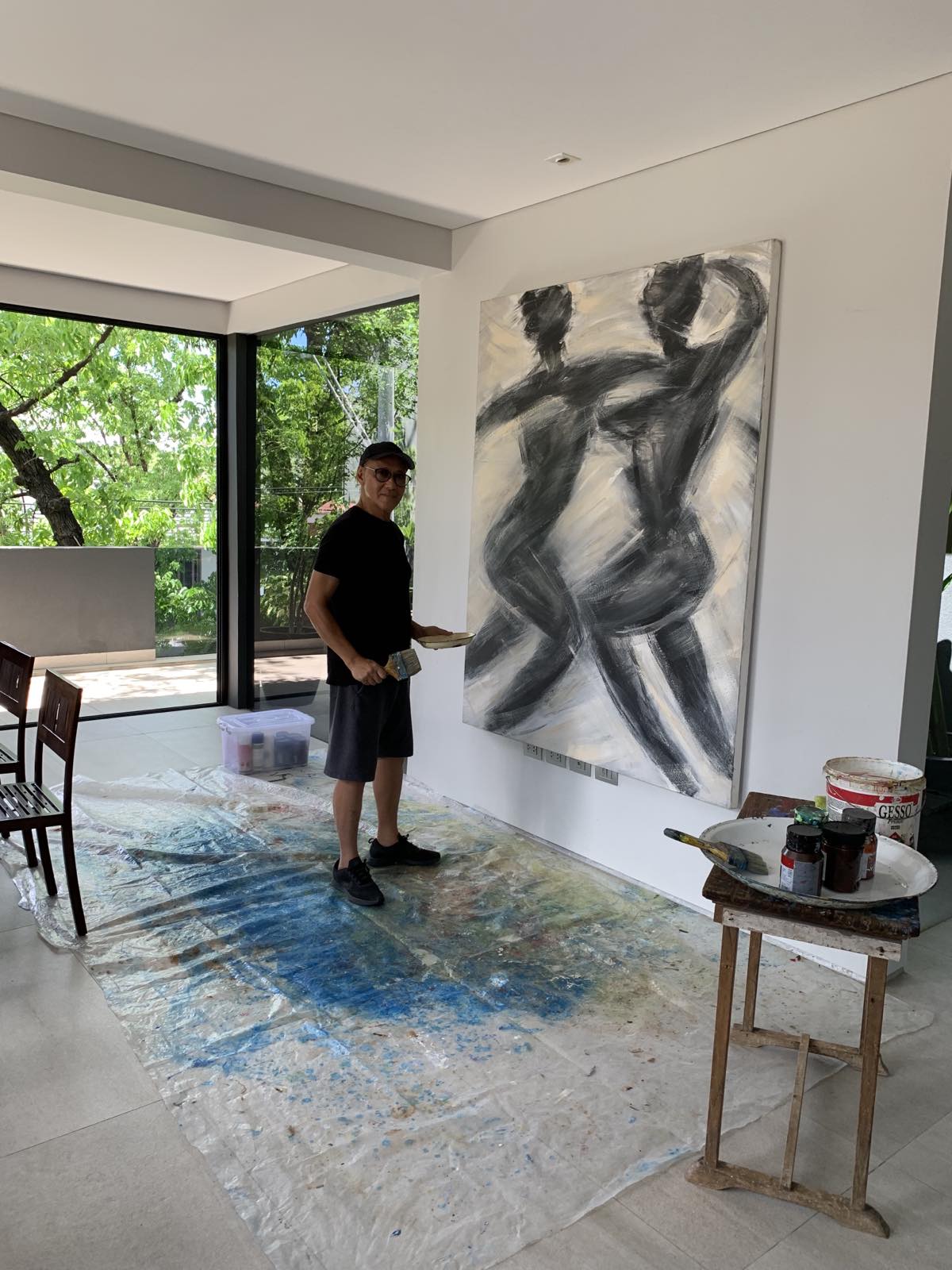 Royal
We're continuously working on the details of the Bangkota exhibits for the Dubai World Expo. We're master-planning some developments and preparing several tower designs. We are also creating a cost-effective Transition Architecture to quickly respond to the needs of the public during this pandemic, while we develop a more permanent solution.
In terms of long-term impact, there are significant realizations and learning from this event. Professionally, it presents fresh challenes and creative provisions for any future event similar to this.
New standards will sprout to address new scenarios. As we work with things truthfully, and respond to the constantly changing lifestyle of Filipinos, the finished product will manifest an authentic character that is the modern Filipino identity. Right now, we are all witnessing the evolution of modern Filipino architecture and design. To contribute and be a part of this new era continues to inspire and excite me.
Budji
The only way to move forward is to learn from this pandemic. We have to always design meaningfully and inspire as we welcome our new reality.
Edited by Tanya T. Lara